We already know the specifications of Asus ROG STRIX GeForce RTX 3080 OC, the company's top-of-the-range GPU and, therefore, one of the best GeForce RTX 3080 models that you can buy. The cooling solution of this flagship GPU is so advanced that this model arrives from the factory with a Turbo frequency overclocked up to 1935 MHz, which translates into an overclock of 13.2 percent compared to the frequencies of the reference model (Founders Edition ). Of course, the 10 GB of GDDR6X memory is not far behind, and come with a 500 MHz overclock @19.5 GHz, the same memory speed that the GeForce RTX 3090 offers.

You Might Like: Gigabyte confirms GeForce RTX 3080 20GB, RTX 3070 16GB and RTX 3060 8GB
In terms of cooling, Asus ROG STRIX GeForce RTX 3080 OC features triple fan configuration, 2x of them with 13 blades while the front has 11. The end fans will rotate counterclockwise, while the center fans will go counterclockwise. With this, the company promises to reduce air turbulence (loudness) and all this by improving temperatures.
These fans cool a dense aluminum radiator crossed by no less than seven copper heatpipes that end up in a huge copper base, all finished off with a nickel plating to avoid corrosion or to be able to use a metal thermal compound. All this means that the GPU occupies no less than 2.9 PCI slots, and covers premium components with a VRM Super Alloy Power II, which translates into high energy efficiency. To finish, you could not miss an aluminum backplate with and a RGB LED lighting system that looks great.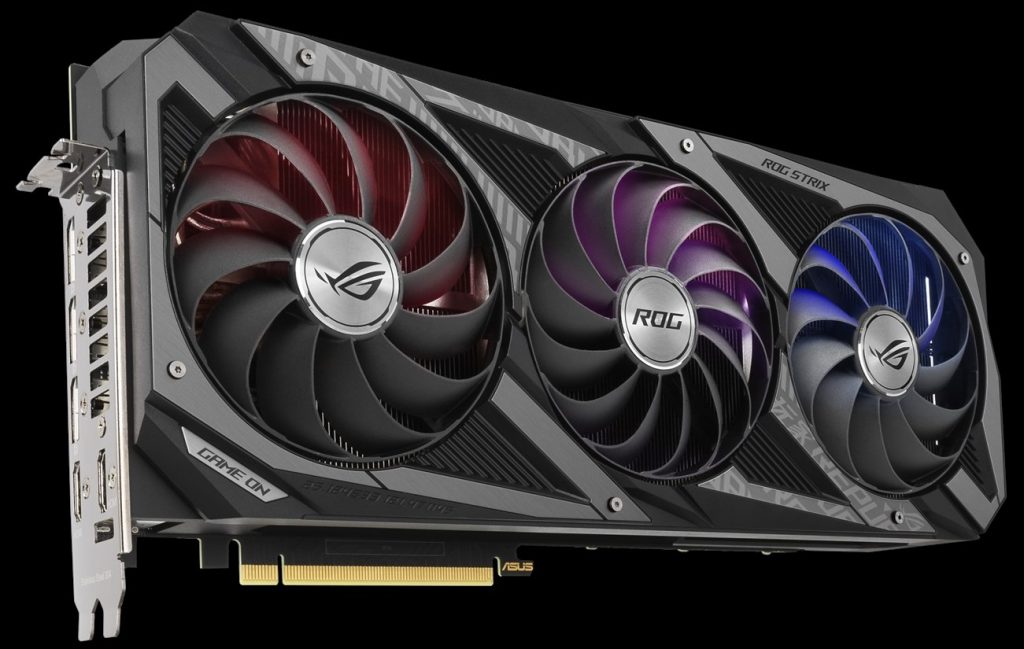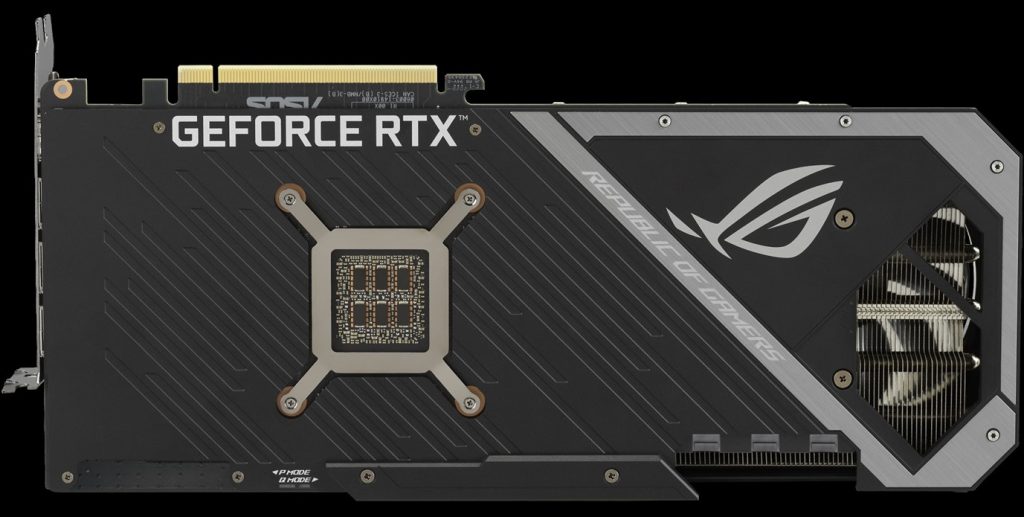 In terms of price, it is listed (without OC) for $829.90 (vs $699 euros Founders Edition), while the model with OC listed for $859.90. Obviously, you can buy the cheap one and make said OC easily if you understand the subject.
Custom High-End GeForce RTX 3080 Models

RTX 3080 Model
GPU Boost Clock
Memory Clock
OC vs Reference
ASUS ROG STRIX OC

+13.2%

ASUS TUF OC

+6.1%

MSI GAMING X TRIO

+6.1%

GIGABYTE GAMING OC

+5.3%

EVGA FTW ULTRA

+5.3%