Asus announced the launch of its ROG Bezel-Free, a product that we originally covered at the Computex of 2018, and that is the definitive accessory for multi-monitor configurations, since it helps to eliminate the uncomfortable frames, which are more annoying when you put them together with another monitor. This technology promises to offer visibility equal to that of any other large curved monitor making this frame completely invisible.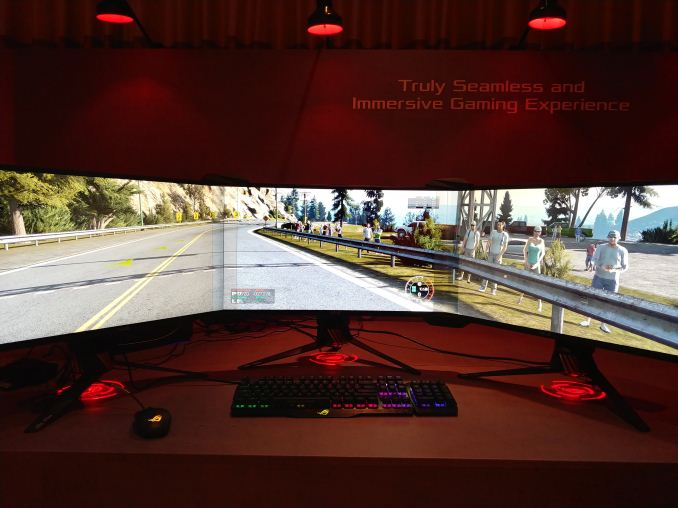 Asus indicates that this is possible thanks to a technology of light refraction, which helps to improve the field of vision and thus the gameplay. Obviously, it is not a perfect technology, because you can see how the image generated by this technology slightly lengthens and loses some sharpness, but the truth is that the final result is quite good, although the price will make us think otherwise, and it is that the final product of Asus ROG Bezel-Free will cost you $ 110 for triple monitor configurations of 27 inches display.
With regard to its installation, quite simple, hook up and down, and place the monitors on the sides at a recommended angle of 130º.