The mid-range GeForce GTX 1050 Ti and GeForce GTX 1050 graphics cards are expected to launch within two weeks, but before that happens images and specifications of graphics cards have leaked online. Asus GeForce GTX 1050 Ti Expedition, which would essentially use the same cooling solution found in the GeForce GTX 1060 3GB for the Chinese market. As you can expect from a model of this range, the cooling system is built up of a simple aluminum Heatsink with one Heatpipe copper backed by a configuration dual fan, more than enough for the TDP that will handle this mid-range graphics card.
Asus GeForce GTX 1050 Ti Expedition Pictured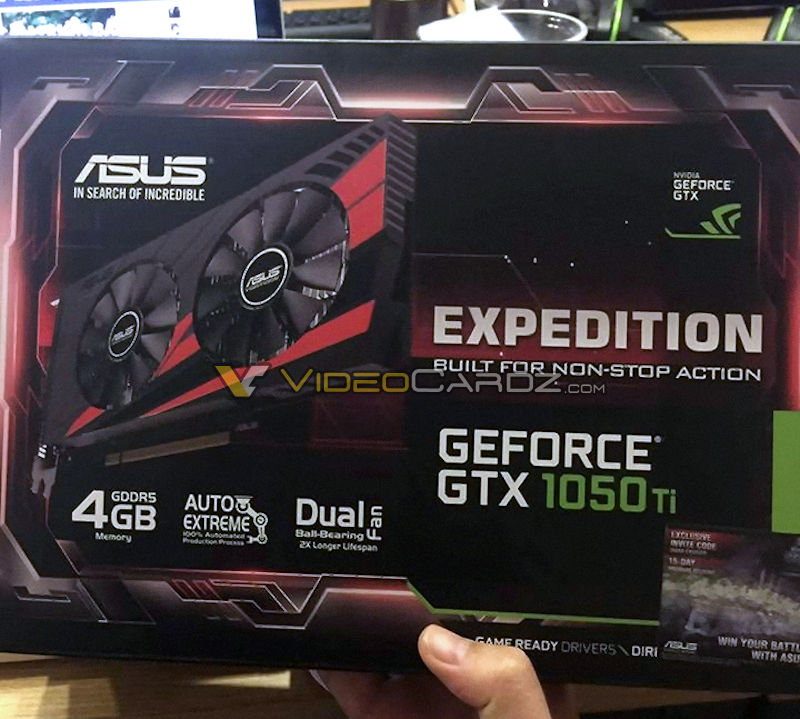 You Might Like:NVIDIA GeForce GTX 1050 Ti: Leaked Pictures, Specifications and 3DMark Score
Unfortunately, the information on the  Asus GeForce GTX 1050 ti Expedition is limited to what we see in the photograph, at the moment we don't know that this model includes a PCI-Express 6 – pin connector for power or not. Regarding the specifications, we remind you that the GP107-400-A1 mounted on the GeForce GTX 1050 Ti, consisting of 768 CUDA Cores, 48 TMUs and 32 ROPs at a Base / Turbo reference frequency of 1318/1380 MHz for the reference model attached to 4GB of GDDR5 memory at a frequency of 7.00 GHz  giving a TDP of 75W. With respect to its performance, GeForce GTX 1050 Ti is the GeForce GTX 960 with lower power consumption.
via: Videocardz