Through the official website, the existence of the RTX 3050 Ti, a 4GB GDDR6 graphics card from Nvidia that has not yet been officially announced, has been confirmed, both for its mobile and desktop variants.
RTX 3050 Ti 4GB GDDR6 will be found in the new 2021 model of the ASUS "TUF Dash F15" laptop, which will now be equipped with Intel's 11th generation processors.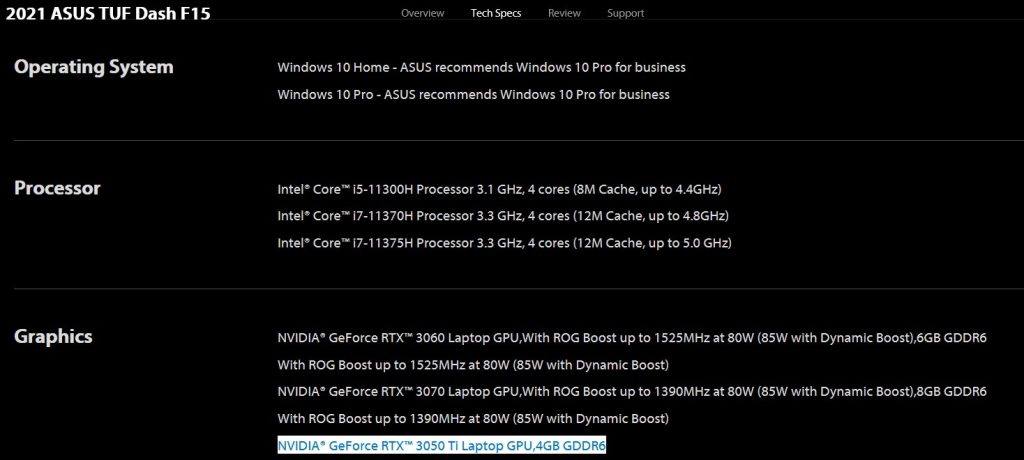 Previously, the same page of the "TUF Dash F15" had only included the code name of "GN20-P0", but now it has been confirmed that this variant is the RTX 3050 Ti with 4GB of GDDR6 memory, less than the GeForce RTX 3060 based on GA106. This is probably because the RTX 3050 Ti could be the first model based on the GA107 GPU with a 128-bit memory bus.
The page does not provide any further details, but according to other listings, such as Acer's GN20-P1 and P0 GPUs, it will be limited to 60W TGP. This value matches the higher power restricted version of the RTX 3060 mobile – which is likely the initial TGP target, and will be higher for other variants.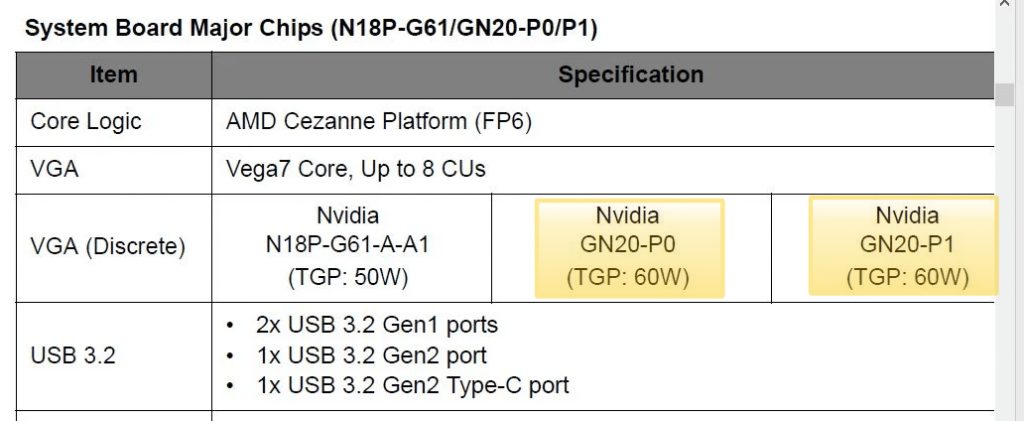 The 2021 TUF Dash F15 is ASUS new ultra-portable gaming laptop featuring Intel's Tiger Lake-H35 series, which will be offered with up to 16GB of DDR4 memory and up to a quad-Core i7-11375H processor.
Optionally, it will have WQHD screen variants of 2560 × 1440 with 165hz (instead of 1080p of 144 or 240hz), although the best option is most likely 1080p at 144hz due to the power of this new GPU, which probably have similar or slightly better performance than an RTX 2060.