Yesterday, Gamestop Italia published the collector's edition "Mjolnir" of not yet announced Assassin's Creed Ragnarok, thus confirming that the next iteration of the saga of Assassin's Creed which will be effectively set in the Viking era. The name of the collector's edition is the same name of Thor's hammer in Norse mythology.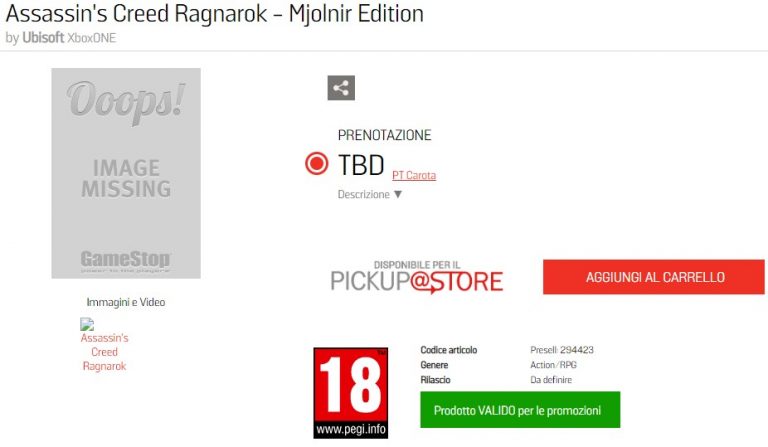 Today, Amazon also published an entry for Assassin's Creed Ragnarok, this time corresponding to the Valhalla Edition, which is probably the Deluxe or Gold edition of the game.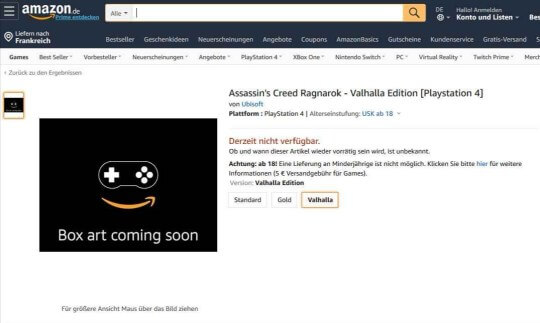 There is no doubt that this year's Assassin's Creed will be Ragnarok. Hopefully Ubisoft will publish a teaser soon, although we probably won't see gameplay until E3 2020.
User on 4chan had previously published the first details of this new entrance to the Assassin's Creed universe.
Some of the main features of Assassin's Creed Ragnarok are follwing:
The protagonist will be an ally of Ragnar Lodbrok and will help in the formation of the great pagan army.
The map is divided into several kingdoms that span all of Britain, Denmark, Sweden, Norway and Finland. These, in turn, are divided into several regions that house several settlements, which can be customized, and have their own economy system.
Large-scale conquest battles return, and can be deployed to weaken enemy settlements in the region. Some of them are also part of the main plot.
The protagonist does not become a Assassian or nor will use hidden blade
The lore about the First Civilization is less present than in Odyssey, but we will find a vault and the Mjolnir hammer
The game is being developed mainly by Ubisoft Montreal
The creative director is Ashraf and the narrative director is Darby McDevvit
Sofia is collaborating with the development, but is planning to create a DLC set in Iceland and will make us use Yggdrasil to move along the nine kingdoms
The game is more set in the exploration, seeking to eliminate unexplored areas of the map, and making players want to explore the corners to get a better loot (as in Breath of the Wild)
Greater emphasis on building and wearing armor
The player has the ability to change suits instantly, which can help to accelerate or decrease notoriety in different realms