As you know, in recent months, virtually all games with Denuvo anti-tampering technology has been cracked and the worst part is that many of the latest AAA titles cracked on the very first day of launch.
This would mean the end of the Austrian company, since its protection proved to be practically useless against groups of crackers. However, Assassin's Creed Origins was launched on October 27, and pirates are wondering: Where's the crack? The answer is simple: Denuvo + VMProtect. This implies hundreds of additional triggers in the executable file and / or DLL files, which certainly causes a great headache to those who want to overcome the protection.

You Might Like: Assassin's Creed Origins seems to be well-optimized for PC – Gameplay and Benchmark Videos
Perhaps some of you have seen benchmarks of Assassin's Creed Origins, which showed a great advantage for processors with more cores from both Intel and AMD camps. But according to one of the crackers, Denuvo's technology and its VMProtect add-on would be using between 30% and 40% additional performance on the CPU.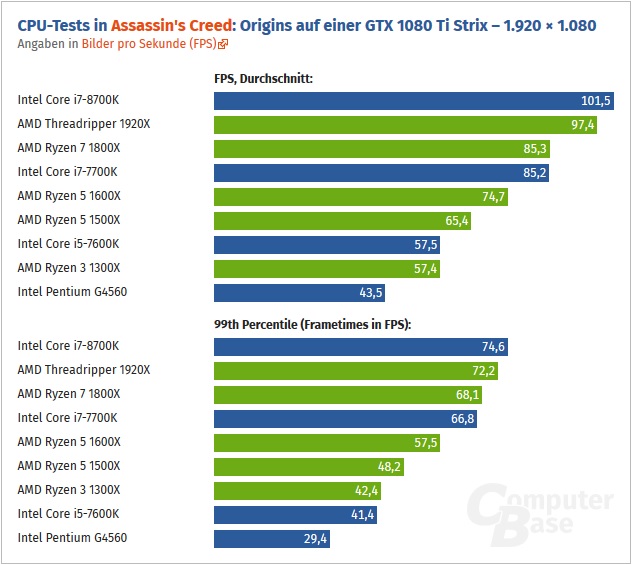 If true, this would be a real catastrophe for Ubisoft. One understands that the company has worked very hard in this latest iteration and they want to protect it no matter what its cost, but that should not stop thinking about those loyal fans or players, who certainly do not all have the latest AMD or Intel CPUs.
Previously, we remind you that, the developers of RiME had removed the Denuvo protection from their game due to performance issues with the DRM.
Still, it remains to be seen whether the RVT (or Revolt) user's allegations are true or accurate. I guess we'll know when the game will be cracked, or when Ubisoft decides to remove the protection from the game.