Ubisoft today announced new interesting features, items and missions (requested by the community) for the latest iteration of the Assassin's Creed saga.
During the month of December, not only the most experienced players will be able to try out the new Nightmare difficulty mode, but they will also be able to tour Ancient Egypt with enemies adjusted to their level, thanks to the new enemy escalation system. This option can be activated or deactivated at any time.
In addition, Assassin's Creed Origin will feature two new quests. One of them will be the horde mode entitled 'Here Comes a New Challenger', it will give us the possibility to fight endless hordes of enemies in the Cyrene arena (recommended for level 32 or higher).
Those who could not defeat Anubis and Sobek in the Trials of the Gods (and therefore could not have completed -partially- the corresponding challenge), will be happy to know that during this month, both the Trials of the Gods as well as the goddess Sekhmet, will be available for a certain period.
Finally, two new items packs will be implemented: Gladiator and Wacky (crazy). The first will be added to  game on December 12, features a Spanish armor, Palladium shield, Hercules Gladius (sword), Labrys (heavy blade) and Neptune's Grasp (spear).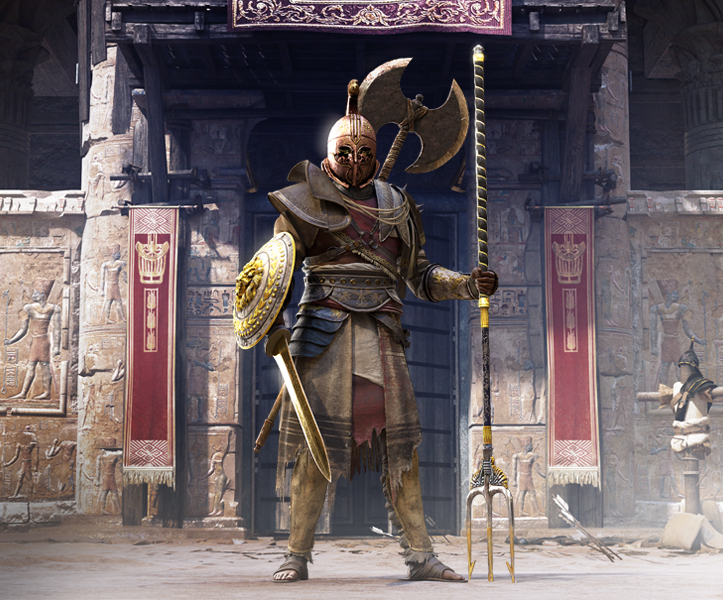 The other pack will be available from December 26 and it will include a mount and four weapons. More information about this pack will be released soon, but for now, Ubisoft mentioned that it will be a good combination for the towel suit – used during a mission. On the other hand, the popular skins of the First Civilization and Nightmare packs will be available through the Heka treasures.