Assassin's Creed, one of the most famous franchise in gaming history is reportedly getting its next installment called as Assassin's Creed Empire later in October.
Assassin's Creed Empire, one of the most rumored titles in the series is reportedly set for release in October this year. The game is yet to be announced officially by Ubisoft, yet a couple of retailers, including one Swiss retailer published the existence of the action-adventure including the release window.
Have a look at the listing of major Swiss retailer World of Games and another retailer, which mentions the release windows as well as Nintendo Switch as one of the platforms for the alleged title. This appears to be a place holder date based on the previous release in the series.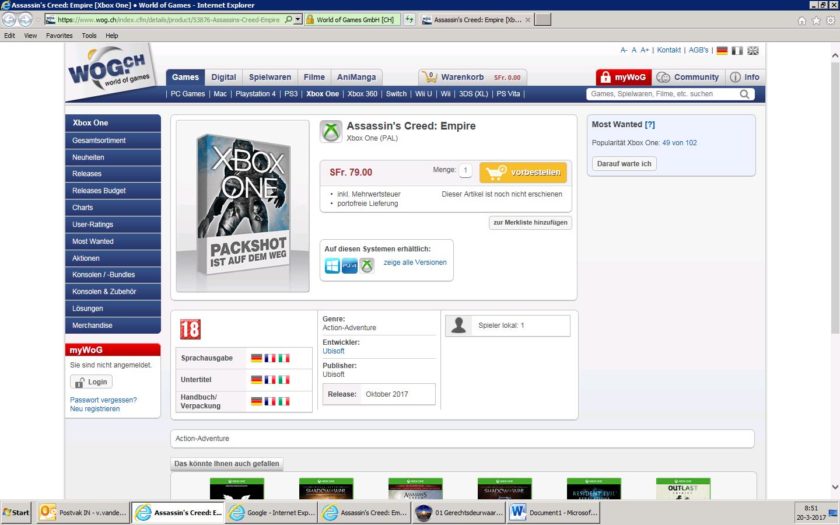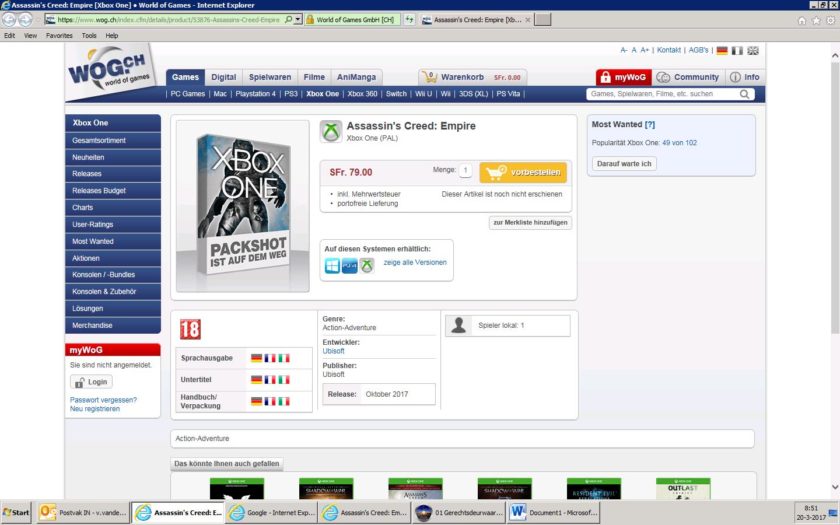 The Swiss retailer is known for leaking release window of Battlefield 1 and its World War I settings back in Febraury, which turned out to be true, but normally, we should take these leaks as a grain of salt.
Though we do not have any official confirmation regarding the Assassin's Creed Empire, but recent reports suggest that the game is set in Egypt. This will be the new installment after Assassin's Creed Syndicate, which was launched back in 2015. The game suffered from a number of bugs, and wasn't up to the mark, which resulted in low sales and negative reviews from the AC fans.
See also: Alleged Leaked Images of Assassin's Creed: Empire
Since then, the developer studio Ubisoft decided to skip the annual cycle of the franchise and announced that they will need some more for the next installment in order to polish the game and its story. With Empire rumored for later this year, the AC fans are expecting more from the Ubisoft. While according to the studio, the next Assassin's Creed will revolutionize the AC franchise.
Stay tuned for more updates!