Against all odds, the iPhone 7s and iPhone 7s Plus has been transformed into an iPhone 8 and iPhone 8 Plus, and there is nothing to blame, simply calling it iPhone 8 will generate more sales, where the most radical difference will be in the bold performance thanks to take advantage of the Apple A11 SoC also found in the iPhone X, the new flagship model of the company.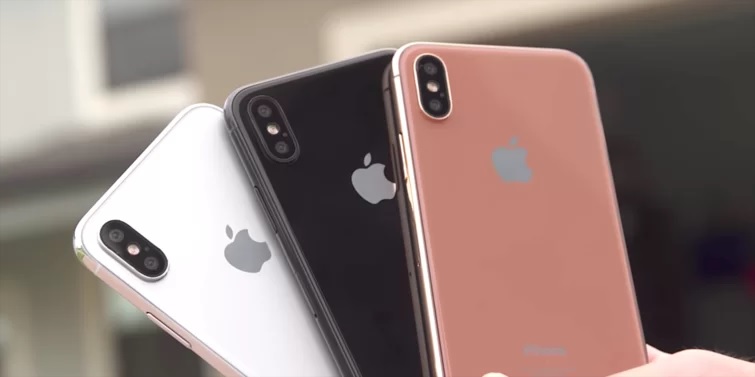 This SoC offers 6 cores, divided into two high-performance cores that are 25% faster than its predecessors, while the four efficient cores are up to 70% faster. The graphics, unknown at the moment, but 3 cores promises a 30 percent improvement over the graphics found in the Apple A10.
This SoC comes with 2GB of RAM on the iPhone 8 and 3GB of RAM on the iPhone 8 Plus, the first being available with 32GB / 128GB / 256GB of storage while the second will do with 64GB / 256GB, both not expandable by means of a microSD card.
In this way, the iPhone 8 offers a screen of 4.7 inches with a resolution HD + of 1334 x 750 pixels while the iPhone 8 Plus grows up to 5.5 inches with a Full HD resolution of 1920 x 1080 pixels in dimensions of 143.5 x 75 x 7.5 mm thickness and 158.4 x 78.1 x 6.1 mm in respective thickness.
Both devices retain the same cameras, and that translates into a 12-megapixel sensor with image stabilizer capable of capturing 4K @ 60 FPS video on the iPhone 8, while the iPhone 8 Plus incorporates two 12-megapixel sensors also offering the 4K @ 60 FPS with Slow Motion 1080p @ 240 FPS mode. The wireless recharge support is added, the fingerprint reader kept on the front, and the battery capacity was not reported, but 30% of the battery will be charged in 50 minutes.
The iPhone 8 would have a starting price of 809 euros compared to the 919 euros of the iPhone 8 Plus.