From Russia, some images confirm that Nvidia's initial intention was to launch the GeForce RTX 3080 Ti with 20 GB of GDDR6X memory, but at the end this model was launched with almost half the memory, 12GB.
Specifically, below images show a Gigabyte GeForce RTX 3080 Ti with 20 GB of memory, the Aorus GeForce RTX 3080 Ti Xtreme 20G (GV-N308TAORUS X-20GD), a graphic card that was seen at the end of 2020 by the Eurasian regulator together with the remaining GeForce RTX 30 models, leading to reports that this GPU would arrive with a generous 20GB of memory.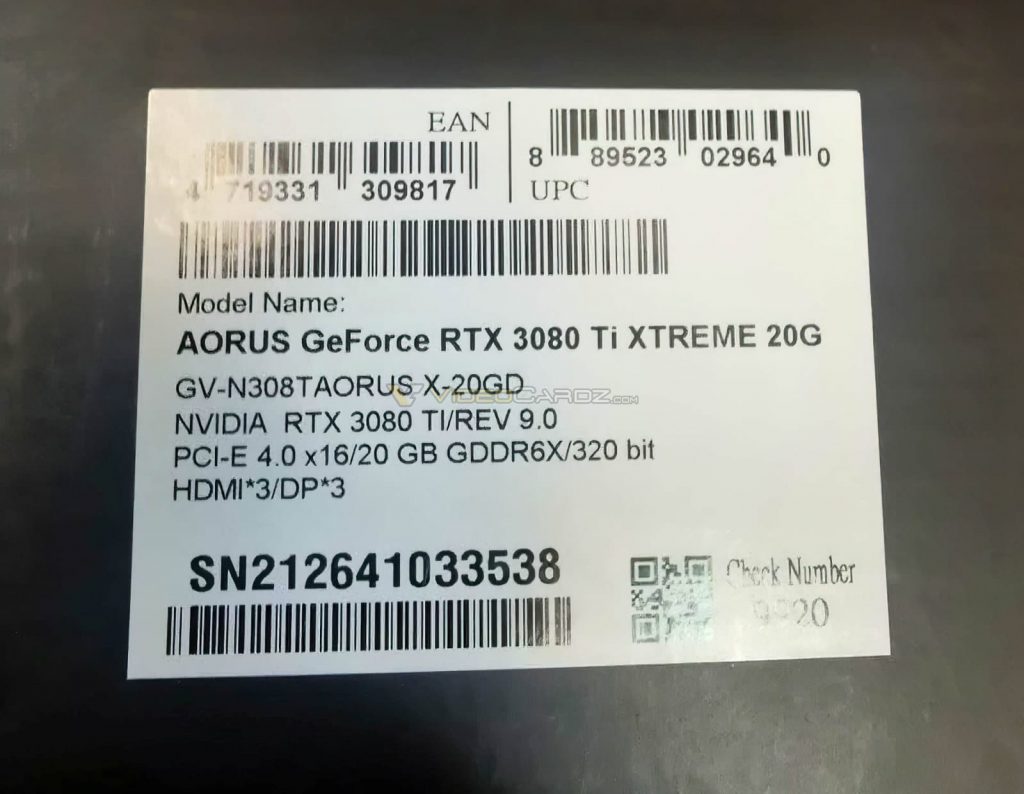 You Might Like: Nvidia GeForce RTX 3080 Ti has a Hash Rate of 58 MH / s
As it was never officially announced that this GPU could have 20 GB of memory, we do not really have any official statement from Nvidia that reveals the reason why it finally reduced the memory capacity, but knowing that AMD was not going to incorporate so much memory either, so it is logical to think that if the original design allowed to launch a GPU with 20 GB of memory, reducing its capacity to almost half they could manufacture more GPUs taking into account the limitations of the market and avoid even more manufacturing problems by the lack of this component.