Today we have good news for the microprocessor market coming from Mark Papemaster, CTO of Advanced Micro Devices (AMD) revealed that company's next architecture for x86 microprocessors, Zen 2 and Zen 3 will be manufactured at 7 nanometer (7 nm ).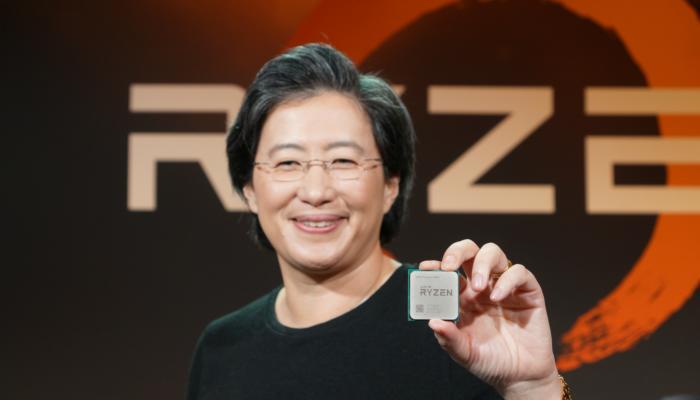 You Might Like: AMD Ryzen 3 1300X to cost $129 and 1200 for $109
Papemaster acknowledged that to adapt the new lithography they have to "literally double efforts through the manufacturing and design teams. It's the hardest lift I've seen in generations."
The 7nm node requires new "CAD tools and [changes in] the way you architect the device [and] how you connect transistors—the implementation and tools change [as well as] the IT support you need to get through it,"
Both AMD x86 processors based on the Zen 2 and Zen 3 x86 architecture will be manufactured at 7nm. "It's a long node, like 28nm… and when you have a long node, let the design team focus on microarchitecture and system solutions instead of redesigning the standard blocks for the next process," Papermaster said. The AMD CPUs and GPUs shipping today are using their first designs at 14nm / 16nm nodes using dual-pattern lithography and FinFET transistors.
"our partnerships with foundries and the EDA industry had to deepen. In 7nm it requires even deeper cooperation [because] we have quad patterning on certain critical levels [where] you need almost perfect communications between the design teams," he said.
Papermaster expects factories to begin using Extreme Ultraviolet Lithography (EUV) as of 2019 to reduce the need for four patterns. EUV "could bring a large reduction in total masks and thus reduce costs and shorten cycle time for new designs. "
In addition, AMD will continue to rely on Globalfoundries to manufacture its x86 CPUs, while TSMC will continue to manufacture its graphics chips.
It should be remembered that while the Zen 2 architecture would arrive in 2019, we will soon encounter Zen +, which will use an improved manufacturing process of 14nm +.