Razer has announced that its software for managing RGB LED lighting, known as Razer Chroma is now compatible with the AMD Wraith Prism heatsinks that accompany the third generation of AMD Ryzen 9 and Ryzen 7 processors, and that translates into offering complete support so that the heatsink goes to play with the same illumination and lighting mode as the rest of the components and peripherals of the system.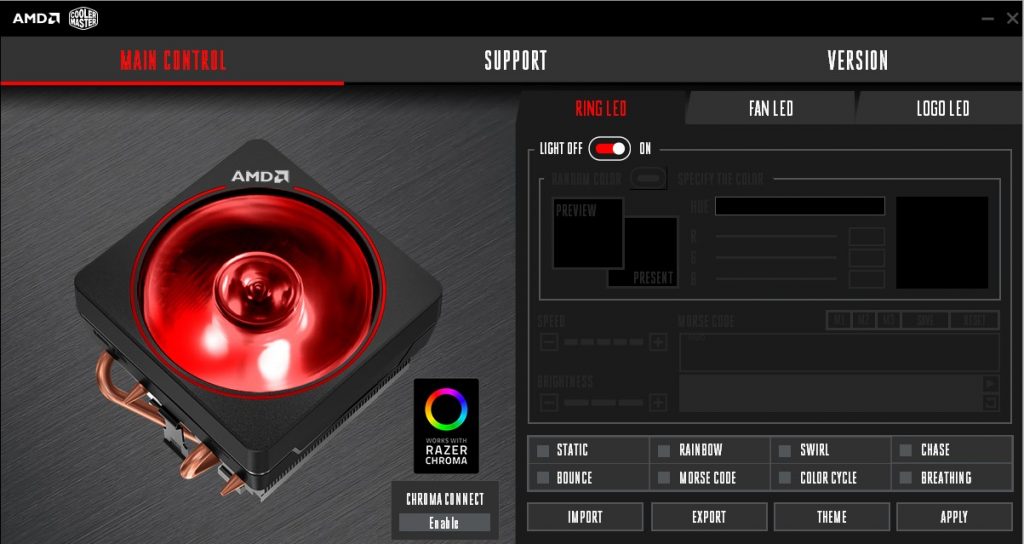 With this software you can choose a configuration between 16.8 million colors for the external fan ring, the fan itself, and the AMD logo, each with its own lighting mode and synchronized with the other components. The Wraith Prism is included in the AMD Ryzen 7 3700X, Ryzen 7 3800X, Ryzen 9 3900X and the future 16-core Ryzen 3950X that will arrive in September.
"Through the Razer Chroma Connect program, users will be able to synchronize the light of their Wraith Prism fan with their Chroma peripherals, being able to choose from among 16.8 million color options for their devices, or set light cascade effects from their keyboard to your PC's box, or allow default or reactive RGB effects to be displayed during games in many games.

The Razer Chroma Connect program is an open initiative between Razer and numerous hardware manufacturers, providing synchronized RGB lighting to a wide range of components (memory modules and motherboards), including peripherals (keyboards and mice) and ambient lighting elements for rooms .
Other brands included in the Chroma Connect compatibility program include MSI, ASRock, Thermaltake and Lian Li.