This morning we announced that AMD promised to push High Performance Computing during its event at CES 2020 in Las Vegas, and now we know the reason for these words, because the company will officially present its new Zen3 microarchitecture at the event, which will employ a refined 7nm EUV manufacturing process from TSMC (7nm +). According to rumors indicate a performance improvement of no less than 17 percent over the Zen2 microarchitecture found in the AMD Ryzen 3000.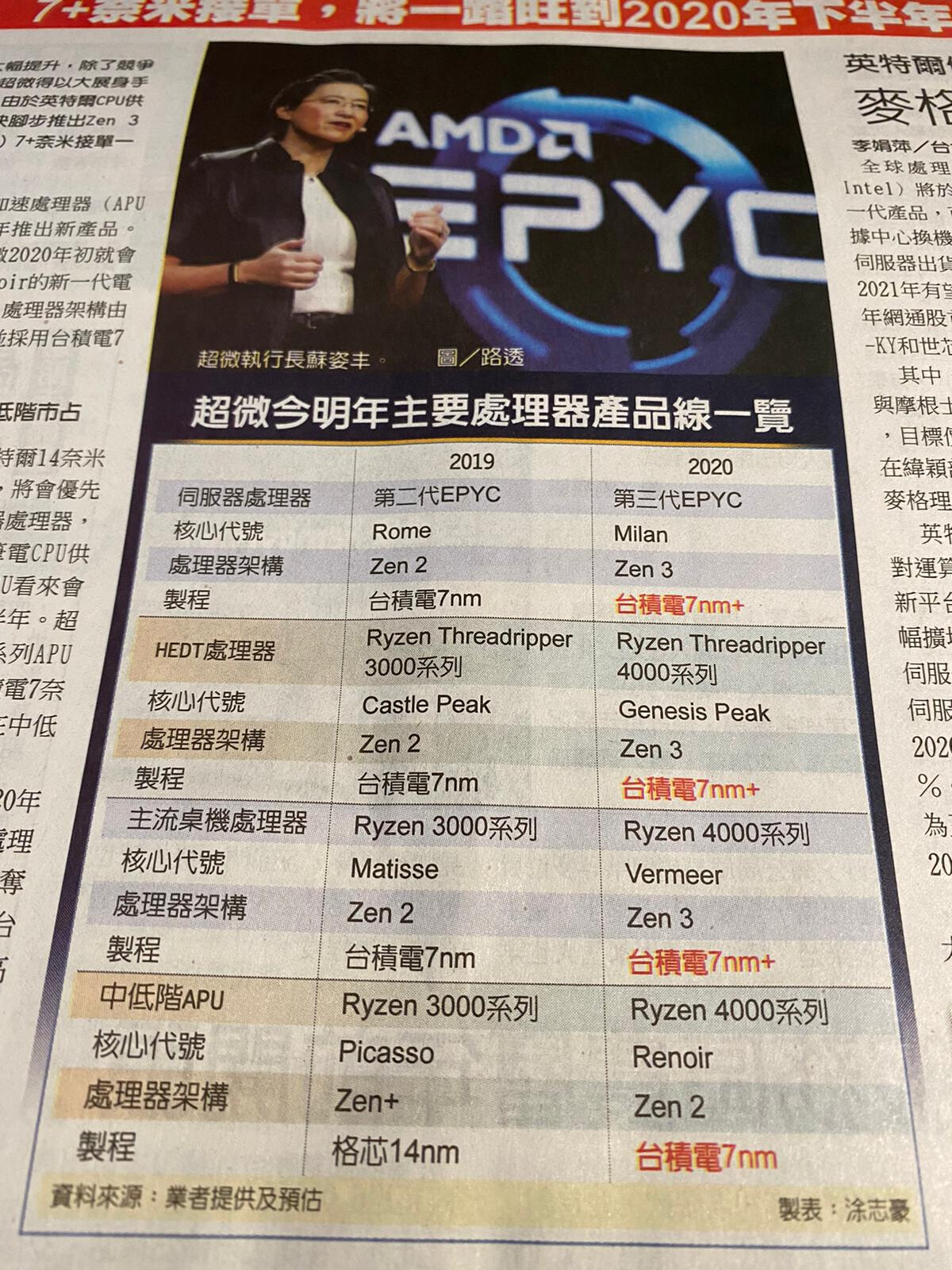 The affirmation of the presentation of the Zen3 microarchitecture comes from a Taiwanese newspaper where it is indicated that Lisa Su will lead a speech in which she will reveal three key products of the consumer market under the new family of Ryzen processors of 4th Generation, and the family of processors business EPYC 3rd Generation known as "Milan" and that gives relief to the recently announced "ROME". On the other hand, AMD is very interested in developing an HEDT version of "MILAN" for the Ryzen Threadripper family of 4th Generation processors, codenamed "Genesis Peak".
With Zen3 @ 7nm EUV (Vermeer) we will have the AMD Ryzen 4000 processors and APUs with Renoir the Zen2 @ 7nm. With this, we have the complete information regarding the future announcements of AMD regarding the CPUs.