It seems that graphics cards with 4 GB of VRAM memory have their days numbered, according to a post published by AMD on its official blog. As per AMD, current graphics cards with 4 GB of VRAM memory are not enough for today's games, and even less so for the new generation games to come.
It is true that AMD has always offered more VRAM memory in its products than Nvidia, and a clear example is offering mid-range products with 8 GB of VRAM memory since 2016 as we could see in the Radeon RX 480 or Radeon graphics. RX 470. Now, with next-generation consoles equipped with 16 GB of combined memory, a dedicated PC graphics card with 4 GB of memory seems like a bad joke, so the company is already warning about it.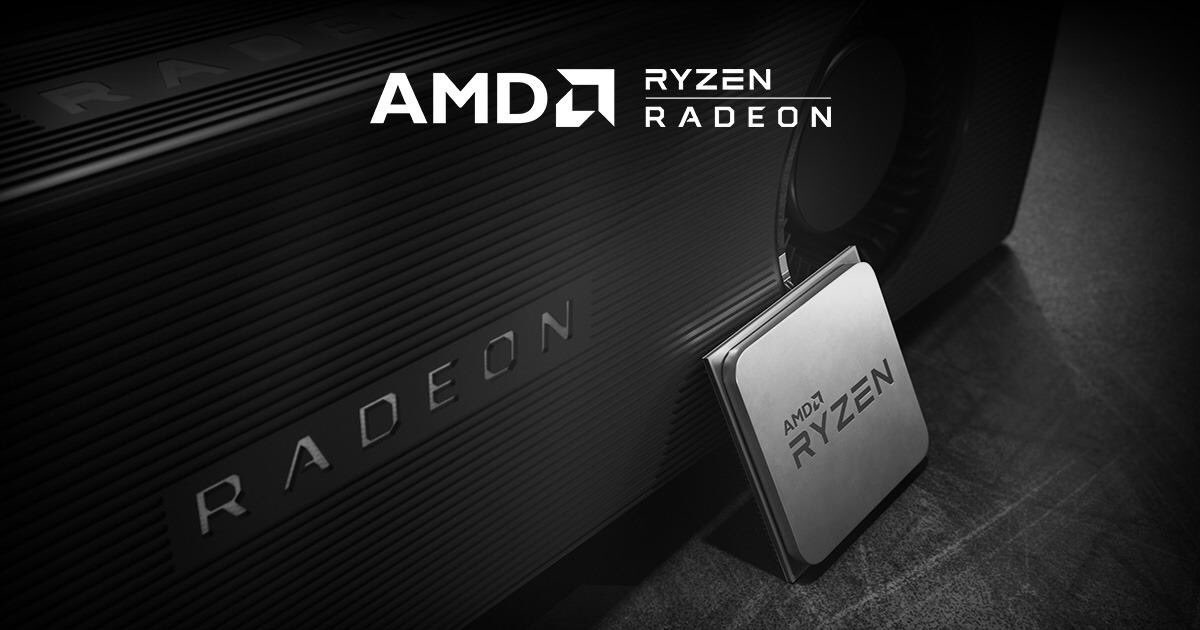 You Might Like: AMD: Big Navi GPU with RDNA2 architecture will arrive before 'Next-Gen' consoles
The most recent case we saw today with the leak of the AMD Radeon RX 5600M, a mid-range graphics card for laptops that will arrive with 6 GB of GDDR6 memory, while on the desktop, the Radeon RX 5500 XT is available with 8 GB of VRAM memory, but with these statements, it is expected that in the next generation of GPUs the company will offer at least solutions with 6 GB and 8 GB of VRAM memory, since according to its tests, today a GPU with 8 GB of memory does offer performance improvements over 4 GB.
According to AMD:
"The latest releases have shown a marked performance boost from a Radeon 5500 XT 4GB to a Radeon 5500 XT 8GB. In DOOM Eternal, the 8GB card runs the game in Ultra Nightmare settings at 75FPS (1080p), while that the 4GB card cannot apply the graphic adjustments with that level of VRAM. If we look at titles like Borderlands 3, Call of Duty: Modern Warfare, Forza Horizon 4, Ghost Recon Breakpoint and Wolfenstein 2: The New Colossus, an improvement is observed Up to 19% average performance in these games when using the same card and increasing the amount of VRAM from 4GB to 8GB.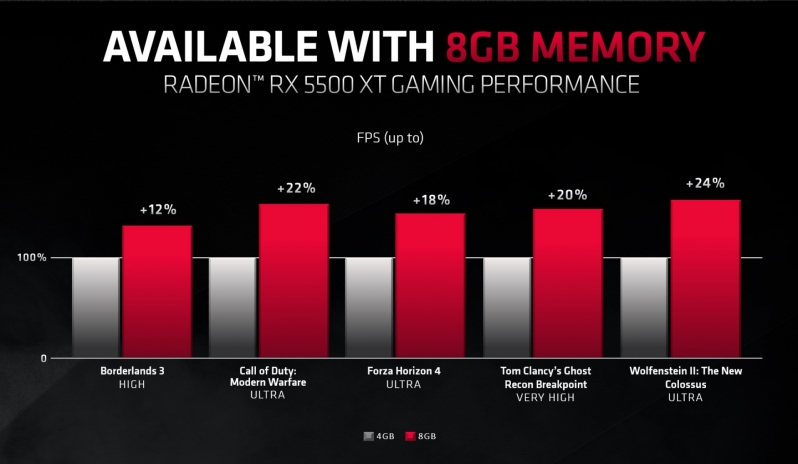 AMD is leading the industry at providing gamers with high VRAM graphics solutions across the entire product offering. Competitive products at a similar entry level price-point are offering up to a maximum of 4GB of VRAM, which is evidently not enough for todays games"