Thanks to the professional Overclocker De8auer, we can see how the AMD Ryzen Threadripper 1950X looks without the encapsulation, after delidding the processor you will see no less than four Ryzen dies that hides inside.
AMD Ryzen Threadripper 1950X Delidding Reveals Four Dies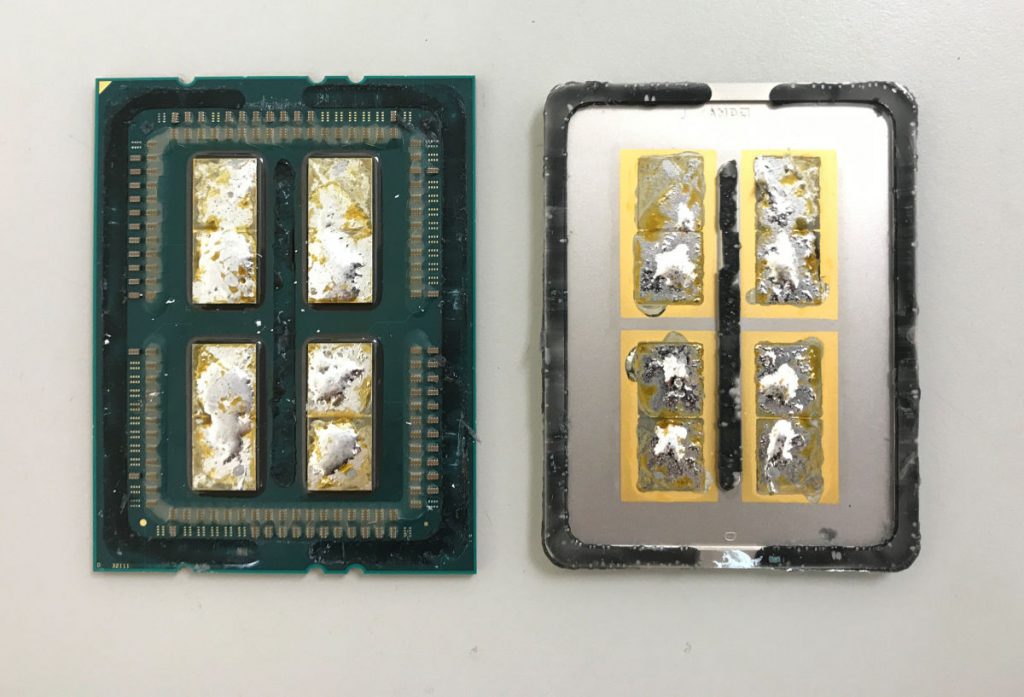 You Might Like: ASRock and ASUS first X399 motherboards for AMD Threadripper CPUs
Each Ryzen die can hide 8 Zen kernels inside, AMD assures that only 2 dies are used so we are facing the model of 16 cores and 32 threads of processing, in future you can also expect a model with 32 physical cores and 64 threads.
AMD Ryzen Threadripper processors are welded, that translates into a very superior heat transfer for faster dissipation, on the opposite side, blue giant used a thermal compound of Low range, which does quite the opposite, weak dissipation leads to serious temperature problems in Core i9. If you want to see how the package has been removed, and the soldering of the dies has been cleaned, we leave you with the video (starts at 1:35).