AMD's newly launched Ryzen 7 processors are all over the internet in the past few days. The company introduced high-end processors with overclock capability at a decent price as compared to Intel Core i series.
AMD Ryzen: Memory Speed Also Effects Gameplay Performance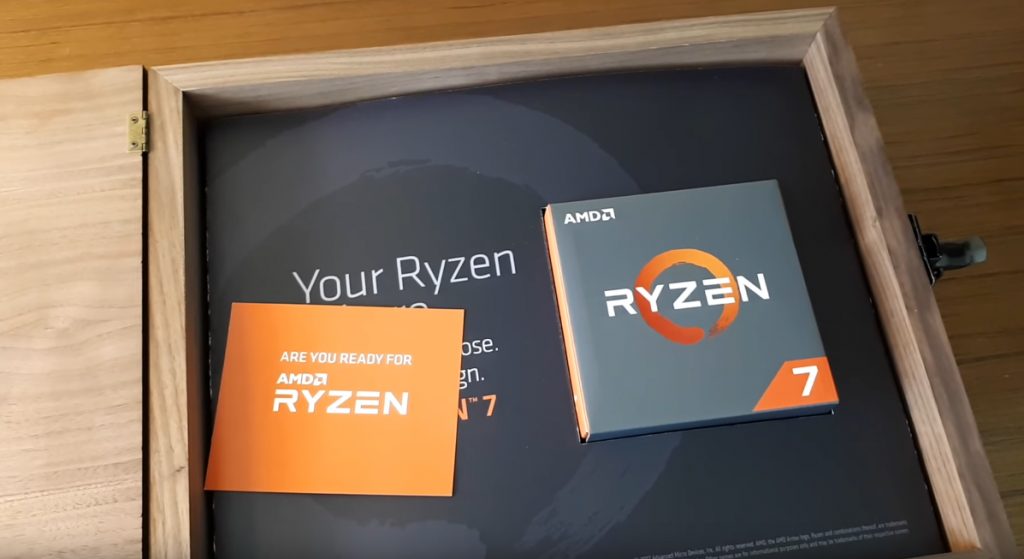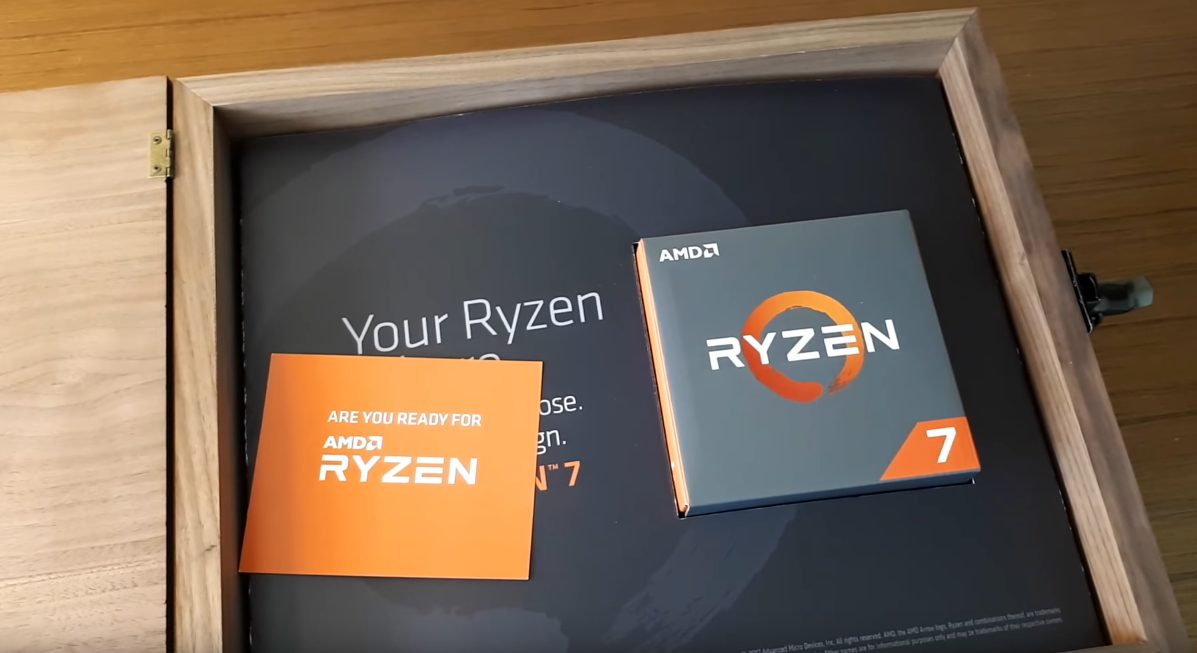 You Might Like: G.Skill Flare X and G.Skill FORTIX: DDR4 memory for AMD Ryzen CPUs
Soon after the launch, some benchmarks and reviewers noted that the performance didn't turn out exactly the way they expected, especially at 1080p gaming. The Ryzen 7 is overall a great one from AMD in the recent times, but as we talk about gaming, the line-up scored lower as compared to the Intel high-end processors in some of the benchmarks.
We must acknowledge the fact that most of the games are optimized for Intel's processors, but more gaming benchmarks are coming day by day and more people are testing the new Ryzen series. Just like that, we have some new benchmarks of Geekbench3 on single and multi threads, showcasing that the memory speed does affect the processor performance greatly.
One HWBOT user posted new scores of the Geekbench3 tests, showcasing significant performance increase of the processor on both the threads with the increase of memory speed. The single thread score jumped 10% from 2133MHz to 3466MHz while multi thread scores jumped from around 31,700 to over 33,000 respectively. Have a look at the results below;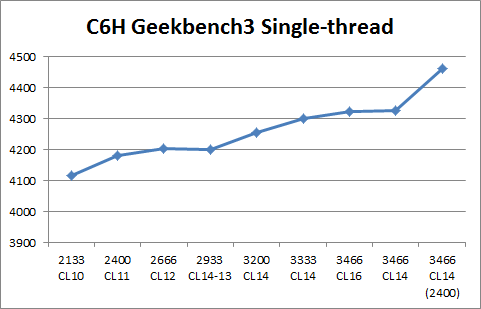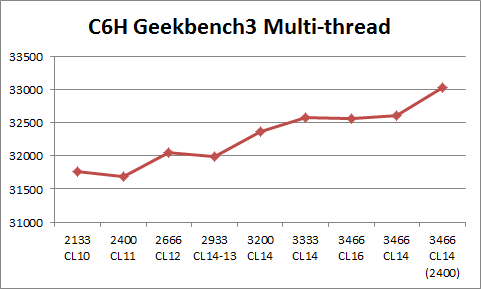 Another user posted benchmarks of The Witcher 3 with different memory speed, and as a result, the frames per second rose to 107.4 from 92.5, running on 1080p, GeForce GTX 1080, max settings with HairWorks off.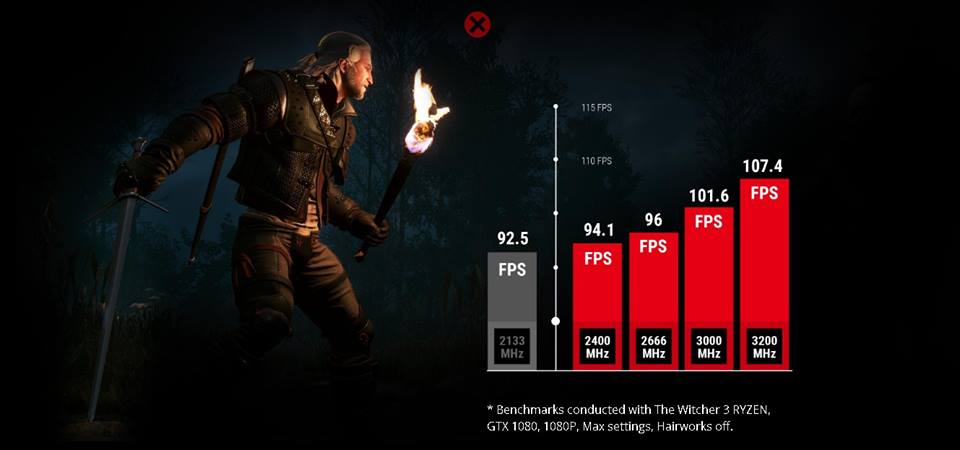 Memory running on lower frequency could be the reason behind the processors' lower benchmark as compared to the Intel. Also, new memory modules will be arriving in the near future may tell a different picture of this whole story.
Another update posted by one of the users claims that the AMD Ryzen is facing issues while using 4 memory sticks and Gibbo from OCUK received an update from ASUS that confirms AMD's Ryzen platform has issues with high-frequency DDR4 memory and it will take 1~2 months to fix this issue.
A comment from Asus:

"
I've decided to provide some recommendations on DDR4 limitations concerning AM4 currently.

As it stands the AMD code has restricted RAM tuning options which means many RAM kits at launch will not be compatible. This is the same for our competitors also.
What we recommend is the following:
If fully populating a system with 4 DIMMs (2DPC), use memory up to a max of 2400MHz.
If using 1DPC (2 DIMMs) ensure they are installed in A2/B2 and use memory up to max of 3200MHz.

The indication I have received from HQ is that AMD has focused all their efforts on CPU performance so far and will release updated code in 1~2 months when we expect improved DDR4 compatibility and performance."

In short if filling all 4 DIMM's set your speed to 2400MHz and work up from there.
If using 2 DIMM's put them in the A2/B2 slots and a max of 3200MHz should be possible.

In our testing only the Crosshair board achieved 3000-3200MHz, the others were in the 2400-2666MHz range.
BIOS updates will come!
AMD is reportedly working on Ryzen optimizing tools in a response to the reviewers claim of low scores and gaming benchmarks as well. We'll keep you posted. Stay tuned till then.