Today we have the first screenshot of the AMD Ryzen Master, the Overclocking application that AMD will offer along with its Ryzen processors.
AMD Ryzen Master: Overclocking Tool For Ryzen CPUs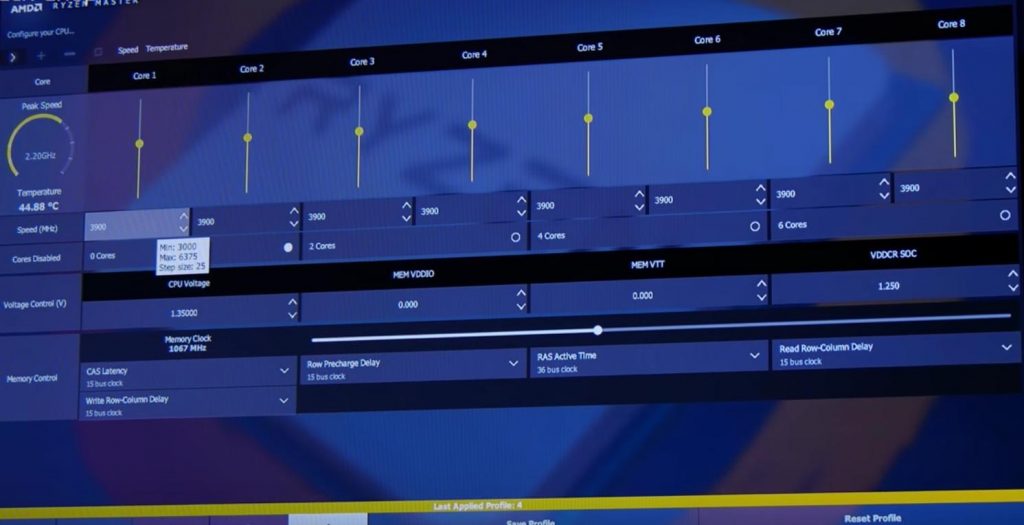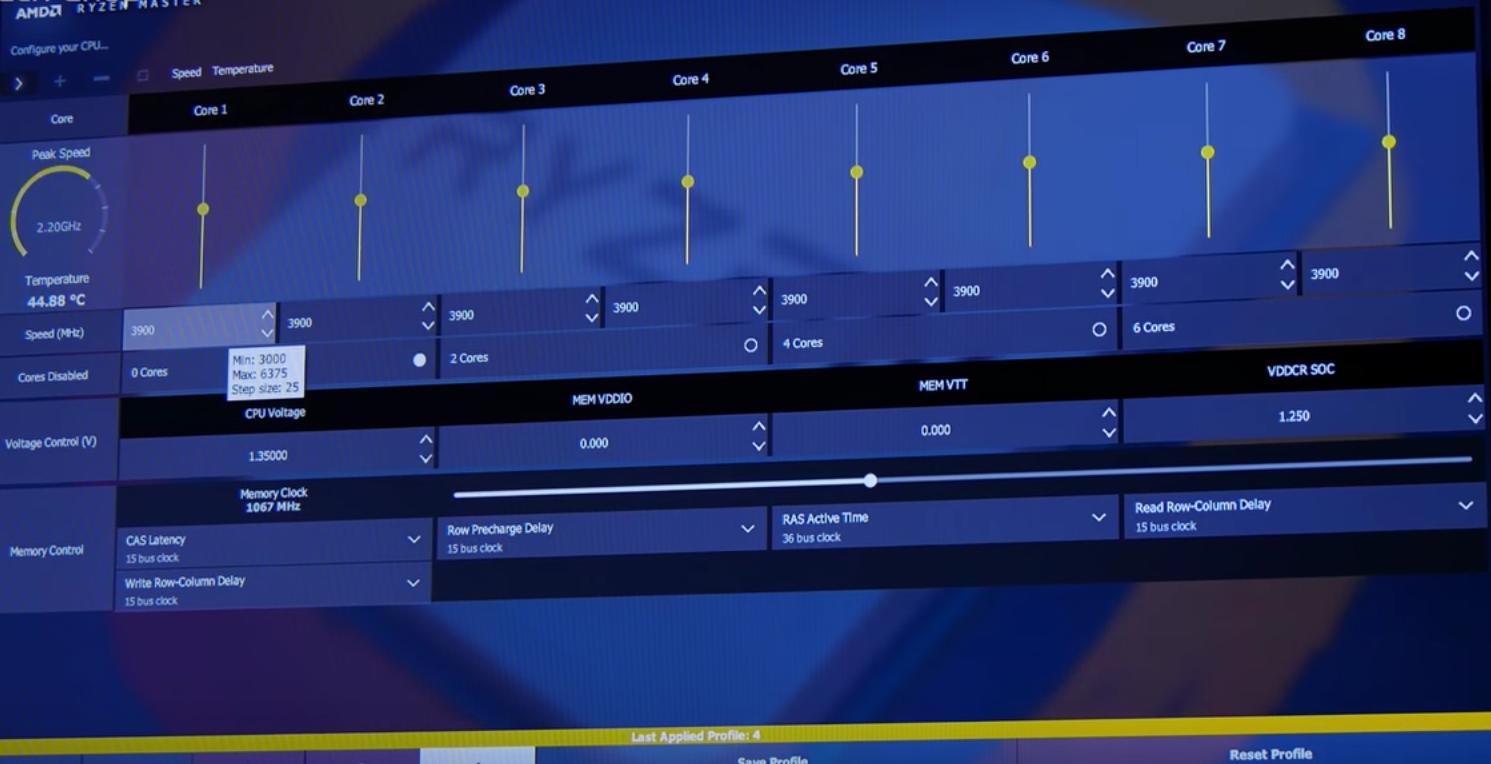 You Might Like: AMD Ryzen 7 announced, 8 most powerful and cheapest Cores in the market
The AMD Ryzen Master will be a part of the AMD Settings panel, which is part of AMD's driver suite. In the first image shown, we can see how it allows us to  increase the speed of each core independently, and all this in jumps of 25 MHz, something ideal for a precise OC. By increasing the frequencies of each kernel independently, we can take advantage of increase speed of these cores that will bring the performance improvement.
Apart from increasing the speed of each core individually, you can also deactivate cores, which is ideal for lowering power consumption, temperature etc. But deactivating cores to reduce the temperature is not a worthy solution at all because a TDP of 95W only (65W for non-"X"). Also, you can see that the above processor is running at ideal 44.8 C.
Just below the core tweaking, we can also adjust the voltages, in addition we can save several profiles and assign them keyboard shortcut keys. So, with a single button we can change the values of processor according to the scenario. For example, if we leave the system all night to download game, so we can activate 2 cores to reduce its consumption with a shortcut quickly.
AMD Ryzen Master Overclocking Tool Features:
Per Core Clock Adjustment For Ryzen CPUs
Enable / Disable / Set Core Count (0/2/4/6/8 as per needed)
Step Size: +25 ~ +50 MHz increments for Non-X and +100 ~ +200 MHz increments for X series chips (TBC)
CPU Voltage Adjustment
MEM VDDIO Voltage Adjustment
MEM VTT Voltage Adjustment (IMC)
VDDCR SOC (PCH Voltage Adjustment)
CAS Latency Adjustment
Row Precharge Delay (15 bus clock @ standard)
RAS Active Time (36 bus clock @ standard)
Read Row-Column Delay (15 bus clock @ standard)
Write Row-Column Delay (15 bus clock @ standard)
Finally, in addition to details on the Ryzen Master, we leave you with a couple of videos showing how the AMD Ryzen 7 1800X is coming to reviewer's accompanied by its Gigabyte Areas GA-AX370-Gaming 5 motherboard, Noctua NH-U12S SE-AM4 heatsink  and 2 × 8 GB Corsair Vengeance LPX @ 3200 MHz memory kit.