Next week we will be able to see the gaming performance of AMD Ryzen 7 high-performance processors, which can be accompanied by up to 82 motherboards from different manufacturers, but now all eyes are on the Ryzen 5 and Ryzen 3 mid-range processors. The AMD Ryzen 5 will arrive between April or May, while Ryzen 3 will arrive even shortly after the launch of Radeon RX 500 series graphics cards.
AMD Ryzen 
5 and AMD Ryzen 3 would arrive in April or May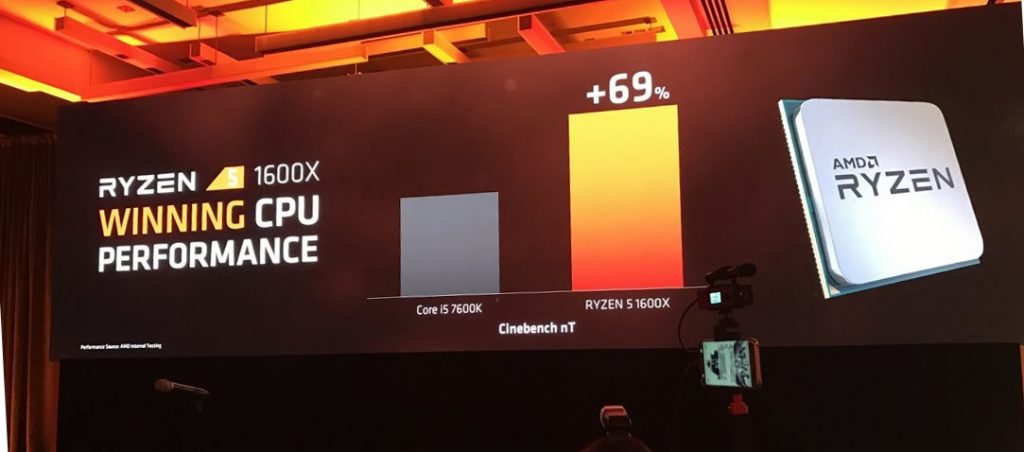 The Ryzen 5 family is expected to be able to overcome the Intel Core i7 family at a price that could be around 200 and 300 euros, while the Ryzen 3 family will seek to move the Intel Core i5 with prices that could be between 130-170 euros.
AMD is aware of the great interest for Ryzen CPUs, that's why in March the company will ship no less than 1 million Ryzen 7 processors to meet the demand. It is expected that on February 28, Lisa Su will reveal new details about its processors for servers based on Zen architecture, called Naples. In addition to the new graphic cards Radeon RX 500, the Radeon Instinct for deep learning and new details about company's high-end graphic architecture, VEGA.
AMD AMD Ryzen 7, Ryzen 5 and Ryzen 3 Processors Specifications:
| | | | | | | | |
| --- | --- | --- | --- | --- | --- | --- | --- |
| Processor | Frequency (GHz) | Cache | C / T | Turbo (GHz) | XFR (GHz) | TDP | Price |
| R7 1800X | 3.60 | 16 MB | 8/16 | 4.00 | 4.00+ | 95 W | € 559 |
| R7 1700X | 3.40 | 16 MB | 8/16 | 3.80 | 3.80+ | 95 W | $ 449 |
| R7 1700 | 3.00 | 16 MB | 8/16 | 3.70 | N / A | 65 W | € 359 |
| R5 1600X | 3.30 | 16 MB | 6/12 | 3.70 | 3.70+ | 95 W | $ 259 |
| R5 1500 | 3.20 | 16 MB | 6/12 | 3.50 | N / A | 65 W | $ 229 |
| R5 1400X | 3.50 | 8 MB | 4/8 | 3.90 | 3.90+ | 65 W | $ 199 |
| R5 1300 | 3.20 | 8 MB | 4/8 | 3.50 | N / A | 65 W | 175 $ |
| R3 1200X | 3.40 | 8 MB | 4/4 | 3.80 | 3.80+ | 65 W | $ 149 |
| R3 1100 | 3.20 | 8 MB | 4/4 | 3.50 | N / A | 65 W | $ 129 |
Via: Videocardz