Today, we have the first details of AMD Ryzen CPU leaked by a French magazine called "Canard PC Hardware". The unknown AMD Ryzen CPU is equipped with 8 cores and 16 threads at a Base / Turbo frequency of 3.15 / 3.30 GHz, while the Turbo maximum frequency for a single core, reaches 3.50 GHz, a "modest" frequency when compared to Intel processors and it will definitely affect real environment performance.
Base clock: 3.15 GHz
Turbo all-core: 3.3 GHz
Turbo one-core: 3.5 GHz
AMD Ryzen: 46% Faster than an FX-8370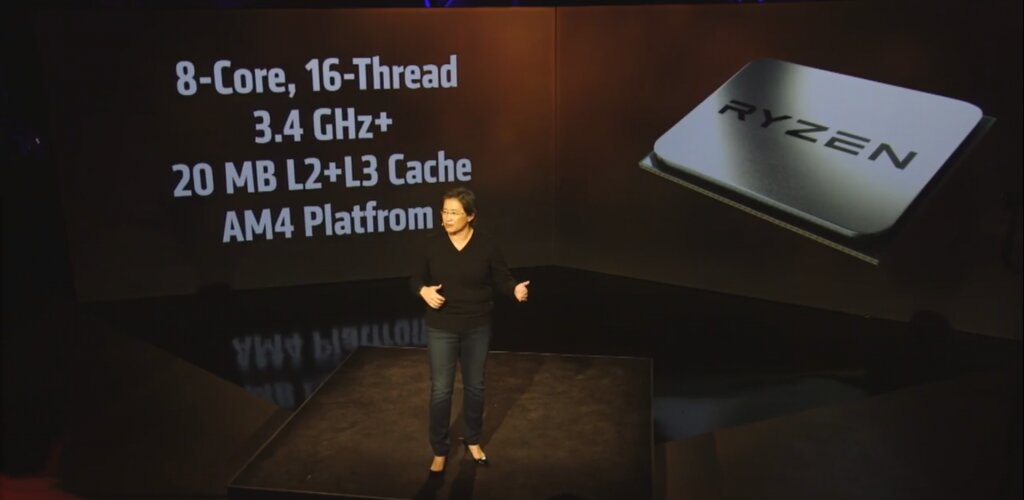 You Might Like: AMD Ryzen Announced: 8 Cores / 16 Threads – First Details; Gaming Performance And Benchmarks
This AMD Ryzen CPU, known as "AMD 2D3151A2M88E" faced a battery of benchmarks (WPrime, PovRay 3.7, Blender 3D, 3DSMax 2016 / Mental Ray, Corona Benchmark, 1080p H.265 & H.265 encoding), where AMD processor has been in second place just behind the Core i7-6900K (3.70 GHz 8- core @) with a 25% difference in performance, while at third we have Core i7-6800K with 6 cores @ 3.60 GHz, Which is 18% slower.
The AMD Ryzen 8-Core CPU is 63.5% faster than AMD FX-8370.

Gaming Performance
In actual gaming performance, we have noted that the CPU AMD Ryzen is not optimized, so gaming performance can be improved, as well as having a negative point turns to get an average CPU. In games like Far Cry 4, GRID: AutoSport, Battlefield 4, Weapon III, X3: TC, The Witcher 3: Wild Hunt and Anno 2070 AMD Ryzen 8-Core CPU performs same as a Core i5-6600, not knowing if this is good or bad, we do not know if we are at the high-end CPU or not, but we can see how most of these games do not take advantage of the multi-threading capabilities offered by the processor.
We must wait to see new benchmarks with new games compatible with the DirectX 12 API, which in theory would take advantage of this capability.

The power consumption of AMD Ryzen CPU is 3W less than the Core i7-6900K. Regarding the AMD FX-8370, performance is greatly improved by consuming 38W less.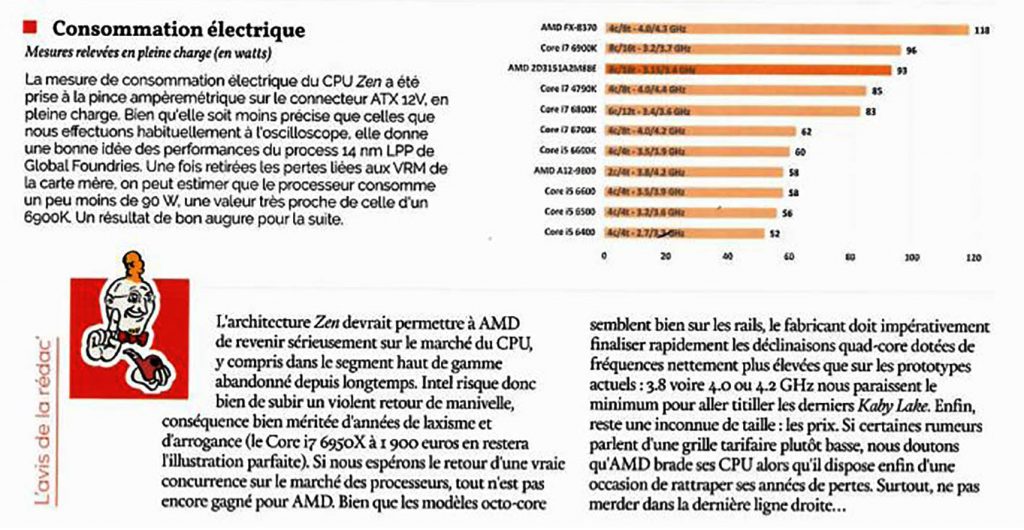 For now it seems that we should wait for the final version of the processor with optimizations, but this might just help to get closer, but not overcome. If we see price and performance ratio than AMD will be able to give Intel an incredible amount of competition because Core i7-6900k priced at $1,100 and AMD Ryzen CPU would cost around $300-400.