AMD's Ryzen CPUs continue leading the DIY CPU market share in major retail markets around the globe and a clear example we have seen in recent months with market shares of more than 63 percent in Japan, 90 percent market share in Germany.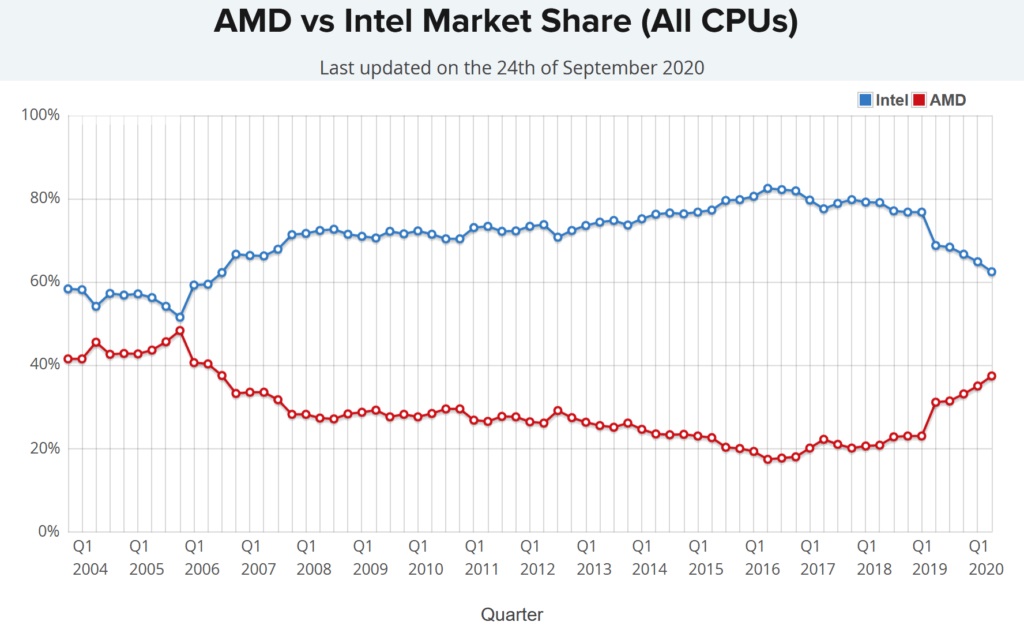 The PassMark company published a new report that reveals AMD's market share worldwide, indicating that it is the highest in the last 14 years (Q4 2006; AMD K8 CPUs) reaching 37.5 percent. If we only focus on desktop computers, the market share is 48 percent. With the launch of AMD Ryzen 3000 the company managed to pass 40 percent to 48 percent.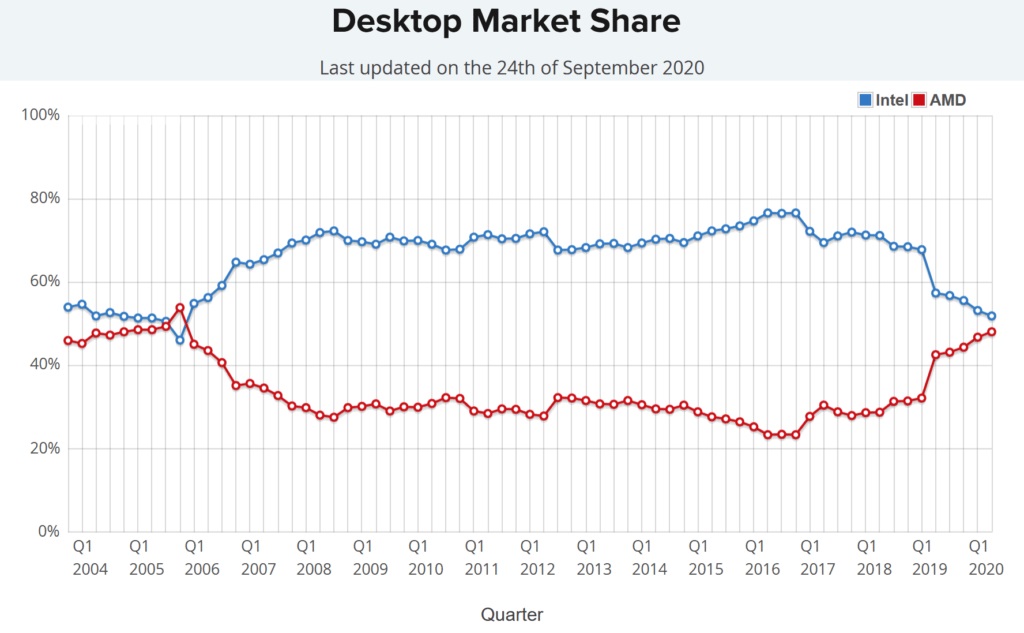 Regarding laptops, without surprises, market share grew timidly to 20 percent (coinciding with the latest data from Mercury Research, in mid-August, that it had reached 19.9%).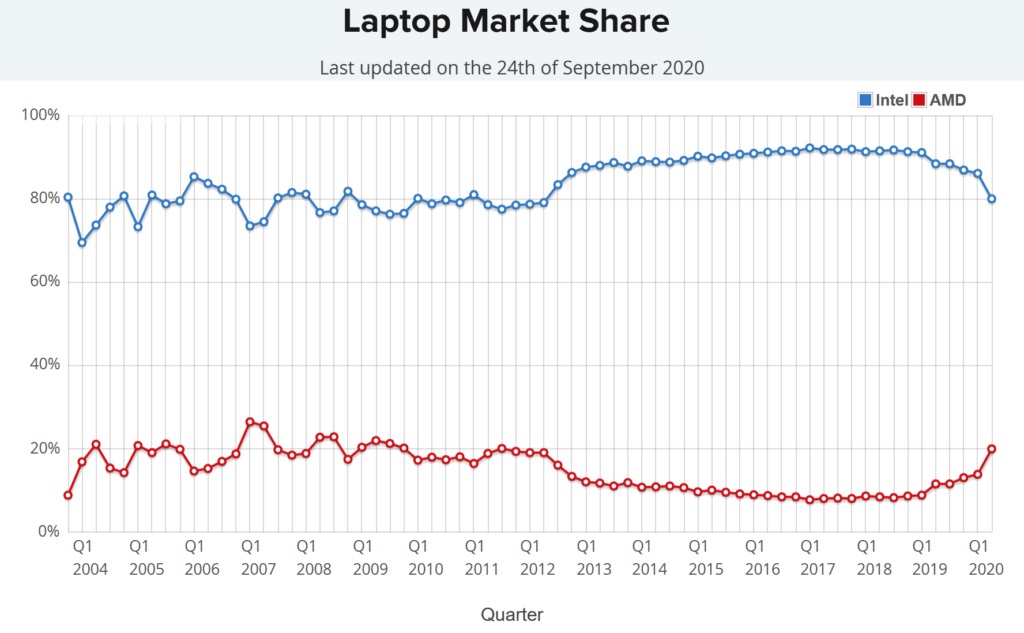 Intel still has impressive performance in a few key areas, like gaming CPU performance benchmarks, but AMD also has its Zen 3 processors slated for release later this year. With the imminent arrival of the AMD Ryzen 5000, less than two weeks to its presentation in the public. It is clear that another big increase in market share is coming, considering Zen3 offers great performance improvement compared to the Ryzen 3000.