According to the latest information related to the AMD Radeon RX Vega, the new family of GPUs of the company will offer support for more graphic features with respect to Polaris and this is because it will incorporate support for API DirectX 12 of level 12.1 (vs. 12.0). Support that already offered the 2nd generation of NVIDIA Maxwell GPUs, the current Pascal architecture, and of course, integrated graphics in the Intel Skylake (6th Gen) and Kaby Lake (7th Gen) CPUs family.
AMD Radeon RX Vega will support DirectX 12 level 12.1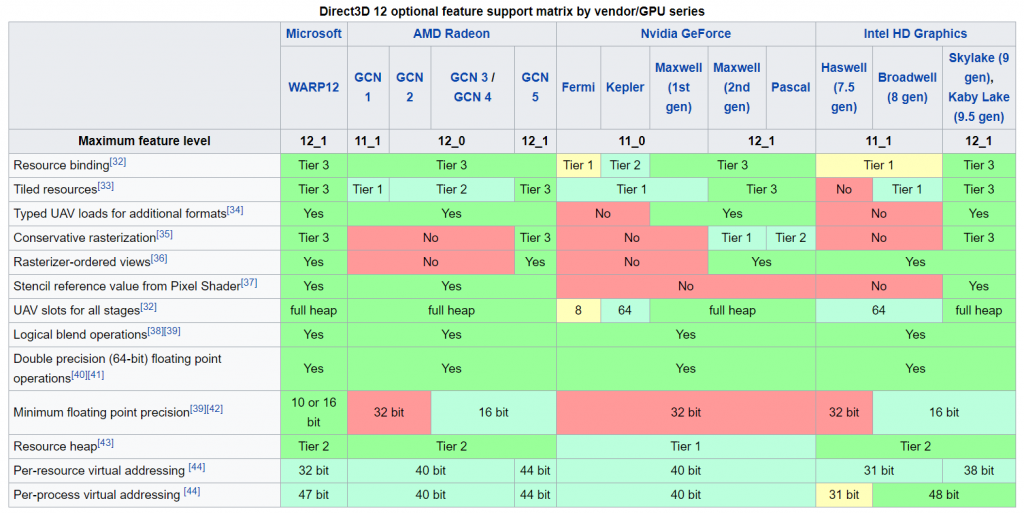 You Might Like: AMD Radeon Vega Frontier goes on sale for $ 999, slightly cheaper than TITAN Xp
According to this information, RX Vega graphics cards will not only support DirectX 12 level 12.1, but will incorporate features that are not accessible in NVIDIA Pascal GPUs, such as Level 3 Conservative Rasterization and support for a minimal 16-bit floating-point precision. Apart from these new GPUs will also feature support Rasterizer-Ordered Views and level 3 Tiled Resources, something that NVIDIA already incorporated from the 2nd generation of Maxwell.
While some of these features might not give the Radeon RX Vega any advantage over NVIDIA in games, the Conservative Rasterization is very important , especially with Level 3 support, which brings support to occlusion removal, a feature that disables the representation of objects that are not currently viewed by the camera and / or are not in the point of view.
The minimum 16-bit floating-point precision is currently used in the Playstation 4 Pro, but all these features are useless unless implemented by the game developers. Exactly, as always, everything will depend on the optimization of the title and the use of resources.
These additional implementations against NVIDIA does not imply that AMD is going to beat it, because in the end, it all boils down to the performance between graphics cards from both camps, the performance per watt consumed, and the performance per dollar, and it seems that everything is going to limit the price, because for now nothing indicates that AMD has a graphics card that faces the GeForce GTX 1080 Ti.