After the Radeon RX 6900 XT, it's time to meet the AMD Radeon RX 6800 XT and AMD Radeon RX 6800, and these GPUs are the reason why Nvidia has finally canceled the GeForce RTX 3070 16GB and GeForce RTX 3080 20GB.
The reason is obvious, because in terms of performance both graphics cards are slightly more powerful, hence leaks pertaining to NVIDIA preparing the launch of GeForce RTX 3070 Ti and GeForce RTX 3080 Ti (or SUPER) make sense, since both graphics card will perform better while including more memory to be worthy rivals of these models.
AMD Radeon RX 6800 XT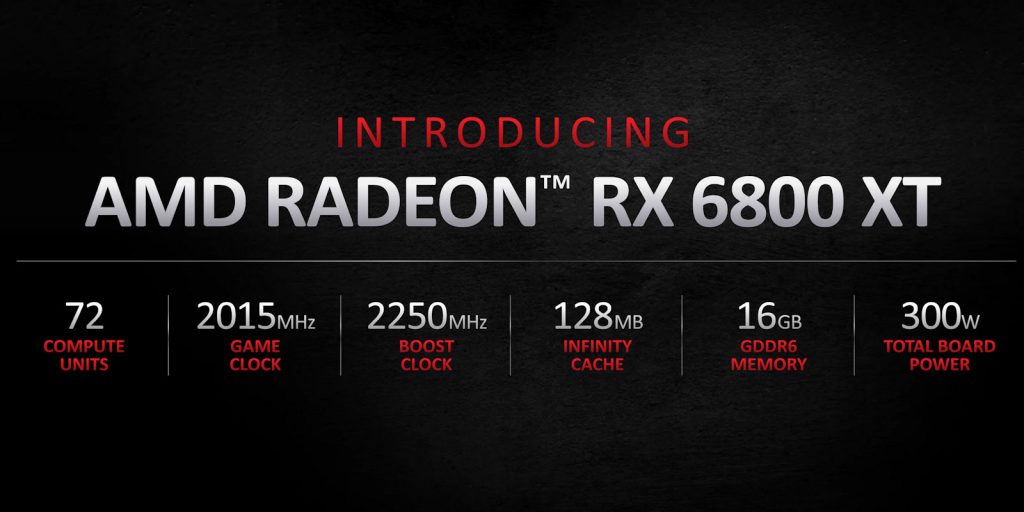 The AMD Radeon RX 6800 XT has 4608 Stream Processors under the RDNA2 architecture at a Turbo frequency of 2250 MHz maintaining the 128 MB of Inifnity Cache along with 16 GB of GDDR6 VRAM memory from AMD Radeon RX 6900 XT, and maintaining the same power consumption, which translate into 300W TBP (Total Board Power).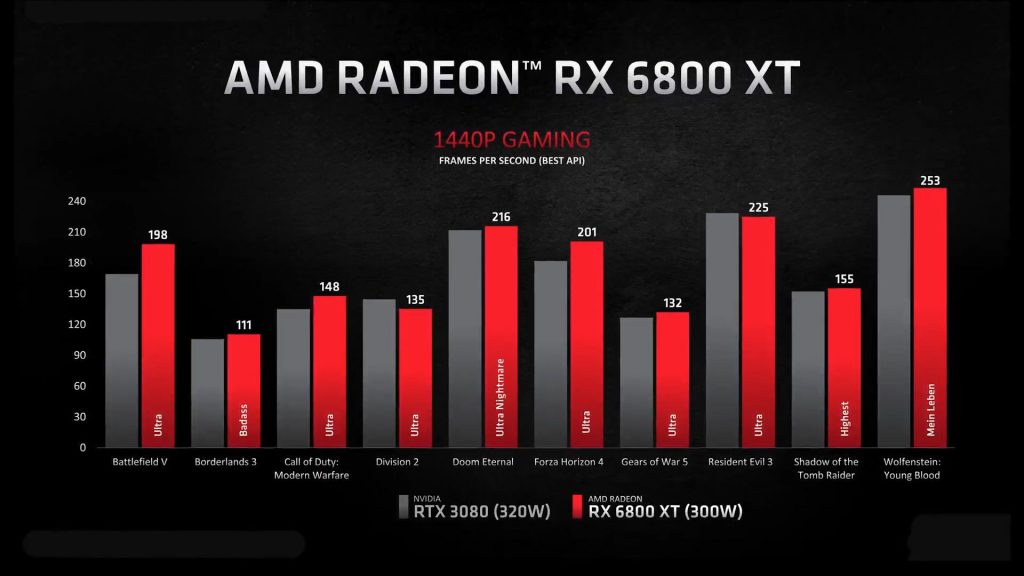 In terms of performance, the new graphics card performance is superior to an Nvidia GeForce RTX 3080 with 320W of consumption. Out of 10 games reviewed @ 1440p, 8 are won by AMD's GPU, so it's clear that Nvidia needs that GeForce RTX 3080 Ti to get a head start.
AMD Radeon RX 6800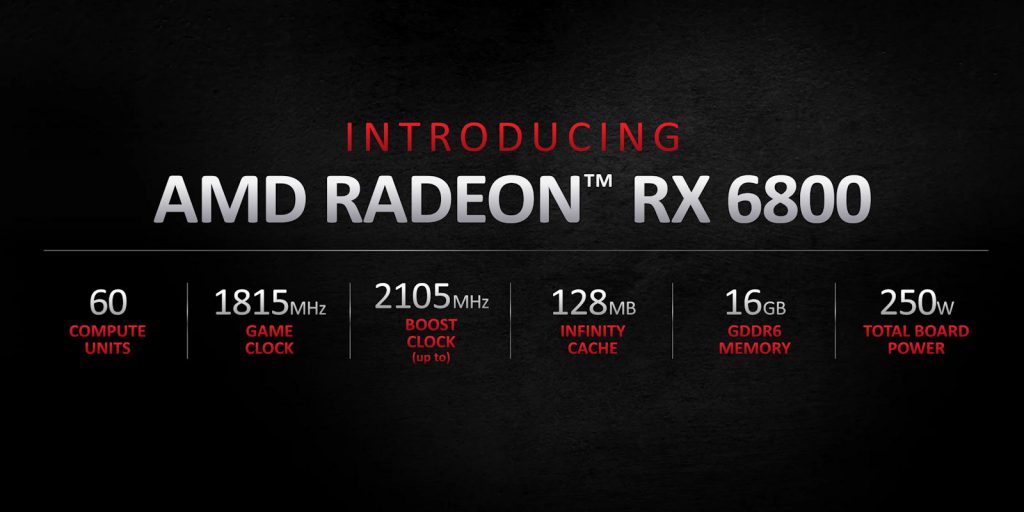 The AMD Radeon RX 6800 has 3840 Stream Processors @ 2105 MHz and maintains the rest of the characteristics except for the power consumption of 250W.
This graphics card is the rival of the Nvidia GeForce RTX 2080 Ti, which performs like the GeForce RTX 3070. The Radeon RX 6800 @ 4K is really performing well, something evident thanks to 16 GB of GDDR6 VRAM and memory Infinity Cache, so it's funny that AMD compared Radeon RX 6800 XT at 1440p and this inferior model at 4K. Well, AMD Radeon RX 6800 leads in all games with a 10/10 score, so the need for a GeForce RTX 3070 Ti is obvious.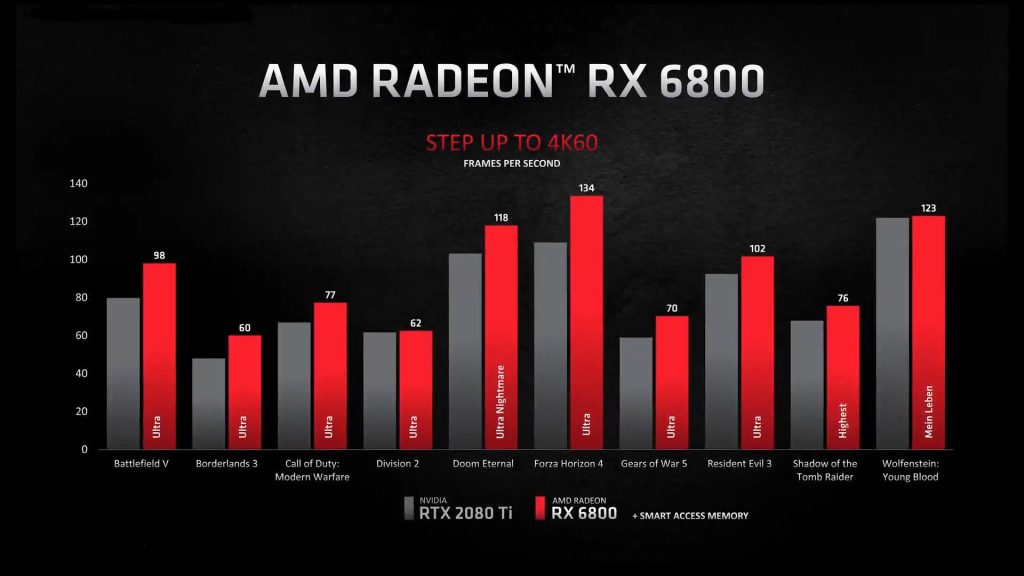 Availability and prices
Both models will go on sale on November 18 , at a price of $ 649 for the Radeon RX 6800 XT (vs $ 699 RTX 3080) and $ 579 for the Radeon RX 6800 (vs $ 499 RTX 3070).
In favor, both offer 16GB of GDDR6 memory vs 8GB for the GeForce RTX 3070 and 10GB for the GeForce RTX 3080. Against, AMD did not mention a word about RayTracing, so we understand that there is no dedicated hardware for this technology or others like the Nvidia DLSS that can turn the tables, as long as the game incorporates it. In same way, AMD next-Gen GPUs will also have advantage in game that incorporates the Smart Access Memory to take advantage of the Infinity Cache.