APISAK, a source that has proven to be reliable in bringing the first performance tests of CPUs and GPUs in 3DMark, unveiled the supposed arrival of an AMD Radeon RX 590 graphics card listed in the popular benchmarking software 3DMark Time Spy.
If we take into account the rumors existing so far, and forget the Radeon RX 600 series, this Radeon RX 590 could be a enhanced Radeon RX 580 using a 12nm manufacturing process by GlobalFoundries, the same casting behind the silicon of Radeon RX 580 using a 14nm process node.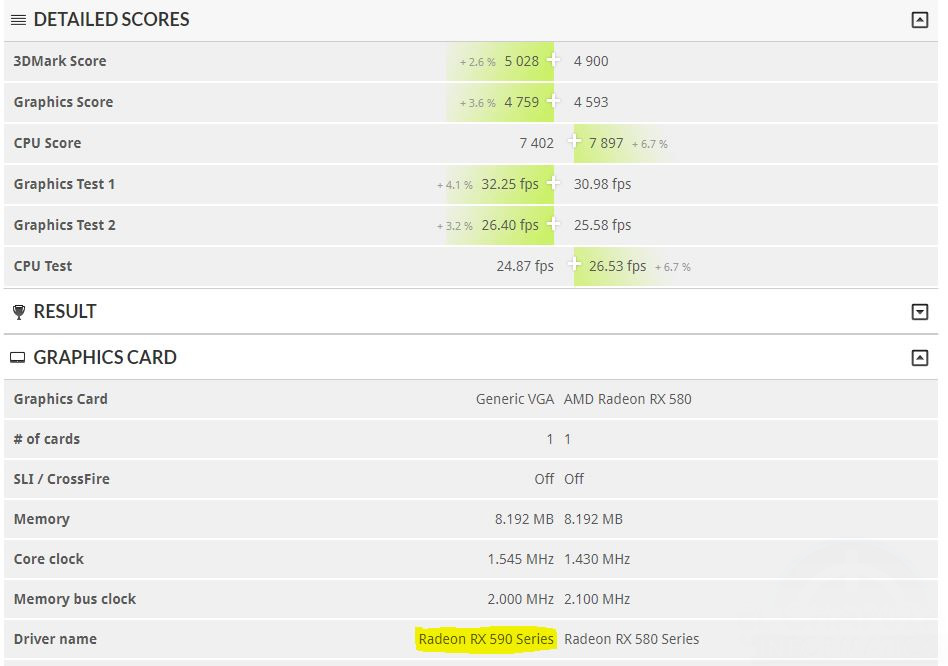 Thanks to an improved lithography, we can see an increase in frequencies, 1545 MHz reference with low power consumption and perhaps better adjustment of voltages. The memory will be same 8 GB GDDR5.
As expected, it is a simple update, and there will be no major performance improvement. If everything goes according to plan, we should expect a performance improvement of 10 to 15 percent over RX 580, when we have the final units and software.
The new RX 590 should be able to comfortably edge out an NVIDIA GeForce GTX 1060 6 GB but it might not be able to reach NVIDIA GeForce GTX 1070 levels of performance.