Apparently, the AMD's Tonga based R9 285X is finally completed after more than 2 years. The model was canceled by AMD just before its official launch. However, according to the report, the GPU is now completed and was pictured as well, along with some details from GPU-Z.
Tonga XT Based AMD Radeon R9 285X – More than two years in the making
According to the report published by Videocardz, the graphics card was supposed to get released soon after the release of R9 285, but the launch was canceled due to some power efficiency issues discovered in the Tonga based models. But it seems that the gpu is now in its final stages of completion and near its official reveal by the AMD.
Thanks to the ZealotKi11er of Overclock.net, we have the picture of the R9 285X and the PCB, which can be seen right below;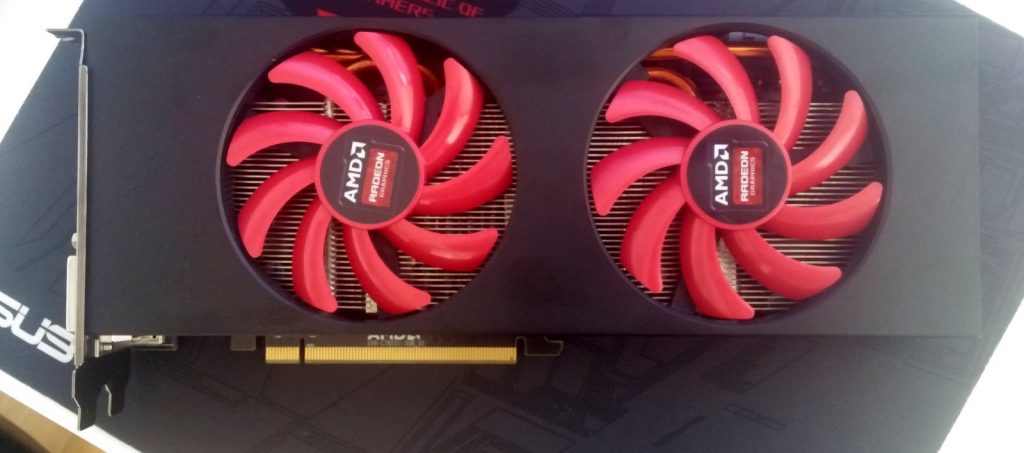 And the PCB…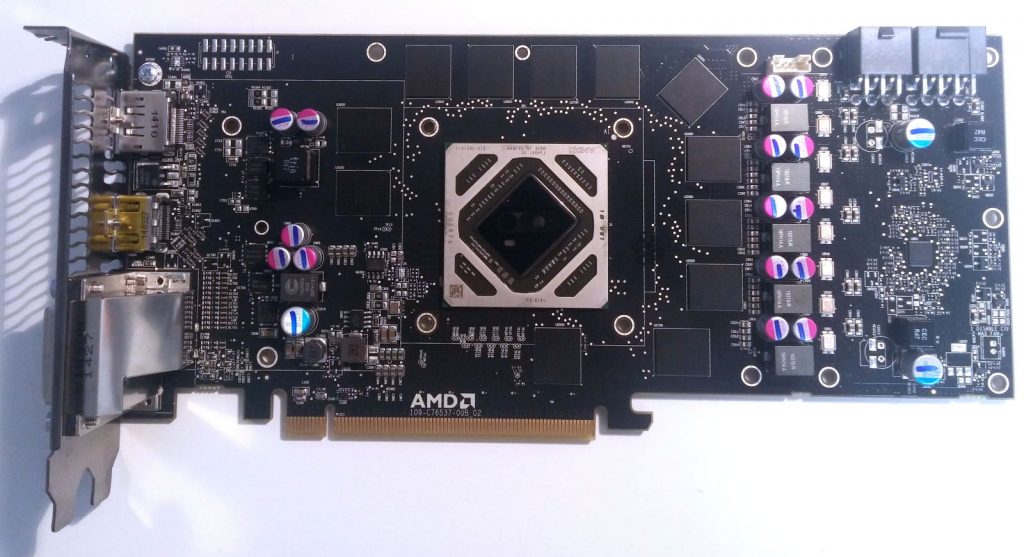 This is the C765 PCB, exclusive model that never saw the light with another graphic card, so it was exclusive to the Radeon R9 285X, where Tonga TX silicon is mounted which is manufactured on a 28nm lithograph consists of 2048 Stream Processors with 32 TMUs (vs 1792 SP and 32 ROPs) at a frequency of 1.00 GHz and accompanied by 3GB of GDDR5 @ 5.50 GHz memory coupled with a memory interface of 384 bits that give a bandwidth of 264 GB/s (vs 176 GB / s). The silicon will get power through a 5 + 1 power phases VRM requiring two PCI-Express connectors 8 + 6 pins for power, and in regard to performance, it would be about 17 percent faster than the Radeon R9 285.
These specifications were confirmed through the screenshot captured from the GPU-Z, take a look into it below;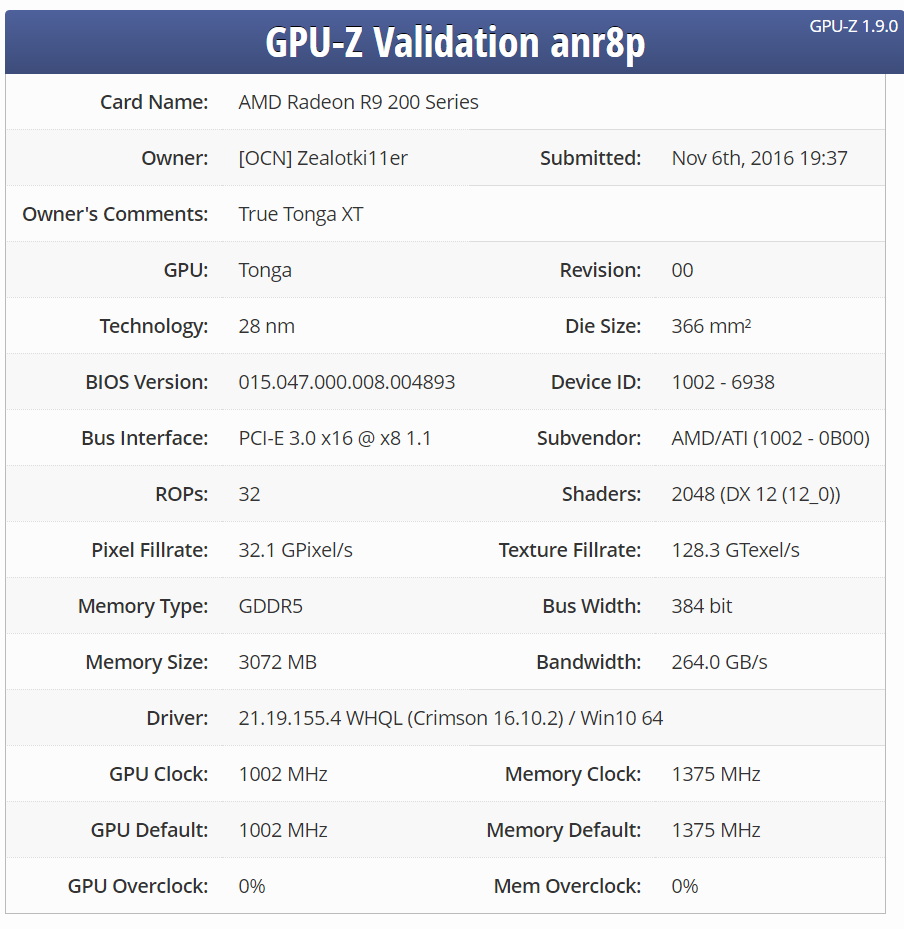 The user claims to have run the Time Spy benchmark test of the R9 285X combined with a Core i7 3770K and published the results.

AMD is expected to reveal the canceled Tonga XT based soon. Stay tuned for more updates!
See also: AMD Radeon RX 470D Performs Better Than GTX 1050 Ti In First Review