Not surprisingly, AMD already announced that company has been working on the Zen2 and Zen3 architectures, but now we can see the new platforms listed in the AMD roadmap, where we can verify that the current Ryzen CPU platform with Zen architecture, Summit Ridge will be replaced by the Pinnacle Ridge family with up to 8 Zen2 cores, but the most important will be the arrival of Raven Ridge with APUs with up to 4 Zen cores and new generation graphics, which should be Polaris graphics. We would have to wait until 2018 to see the first APUs equipped with up to 11 graphic cores with the VEGA microarchitecture.
AMD Pinnacle Ridge (Zen2) and Raven Ridge APUs with VEGA listed for 2018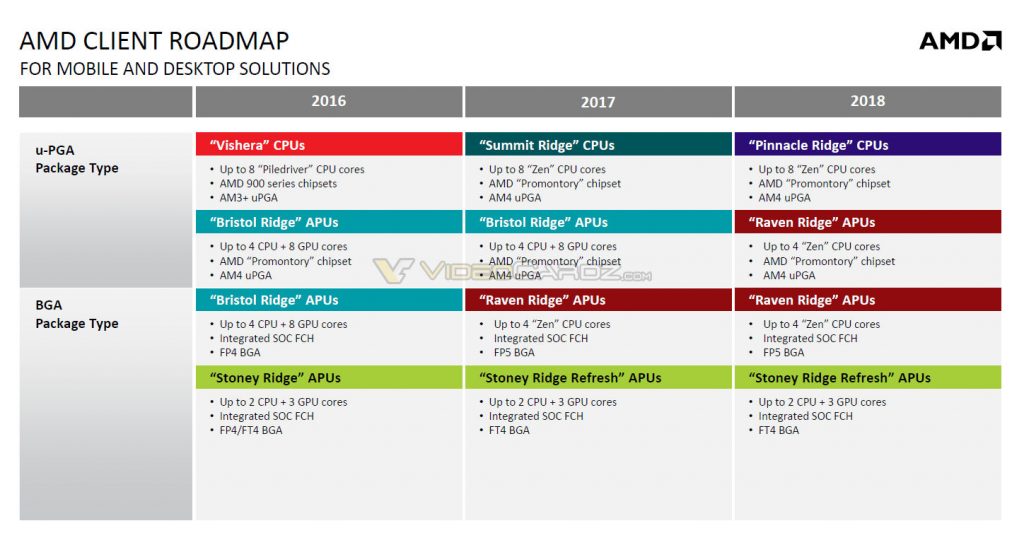 You Might Like: AMD CEO comments on Ryzen 7 Performance in Gaming
As  Lisa Su, CEO of AMD, explained, the new platform Pinnacle Ridge will use the Zen2 architecture, which would be the current optimized and improved Zen architecture, which translates into adding additional features for around 5 to 15 percent performance improvement while maintaining its excellent power consumption. It is also expected that these new cores are already mature enough for higher frequencies and better Overclocking support.
From the leaked roadmap we can see that there will be no changes in the market for notebook computers, platforms coming this year, Raven Ridge and Stone Ridge (Refresh) will not receive changes next year, which makes sense knowing that these products could come later this year.
On the other hand, tomorrow AMD Technology Summit 2017 will take place in China, where AMD is expected to show new performance tests of its AMD Ryzen CPUs accompanied by an unknown VEGA GPU.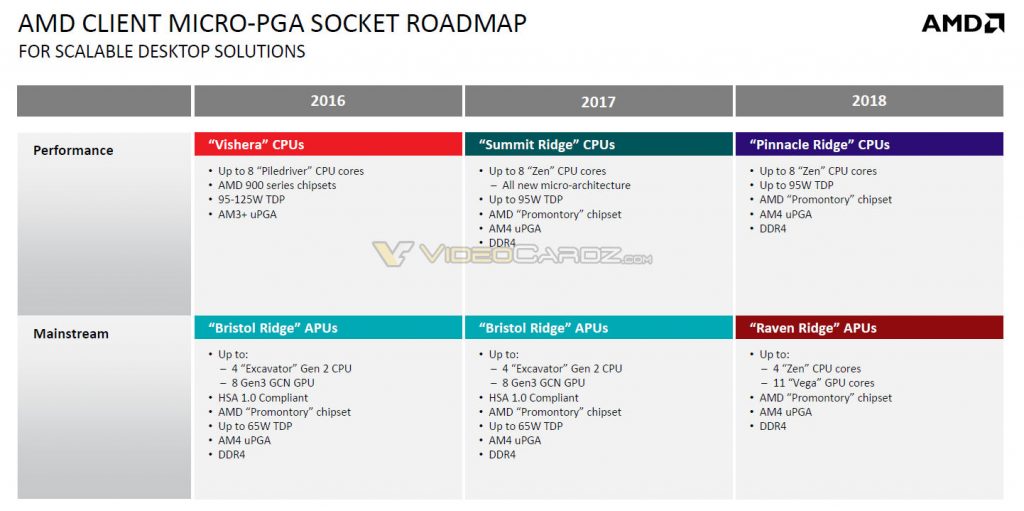 Via: Videocardz