Last Wednesday we announced a reduction in price for the Radeon RX 470 with the intention of being an even more attractive option than the GeForce GTX 1050 Ti, and this weekend AMD has officially announced the price reduction, for Radeon RX 470 and Radeon RX 460 too.
AMD officially lowered the price of its Radeon RX 470 and RX 460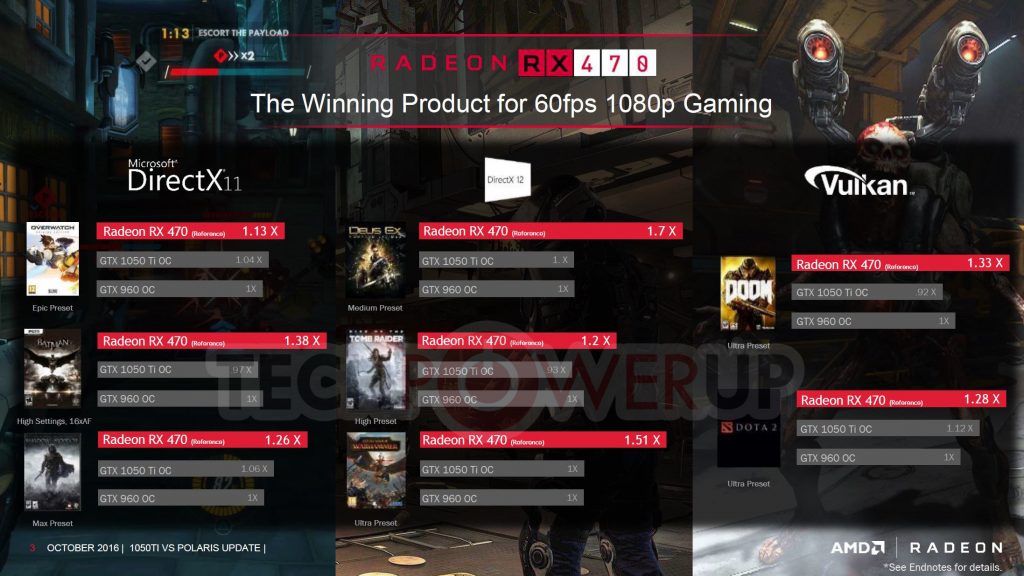 You Might Like: AMD Wants You To Choose The RX 470 Over The 1050 Ti
The AMD Radeon RX 470 4GB is cut down to $159.99 (Vs $169.99), making it only $20 more expensive than the GeForce GTX 1050 Ti and up to 77% faster in the Battlefield 1 under the DirectX 12 API, up to 70% faster in Deus EX (DirectX 12). According to AMD, for $20 more you get double the memory bandwidth and higher performance. This price reduction was not necessary, but it will be well received.
The AMD Radeon RX 470 mounts the Polaris 10 Pro silicon manufactured on 14nm FinFET consists of 2048 Stream Processors, 128 TMUs and 32 ROPs at Base / Turbo frequencies that vary according to the model chosen by 4/8  GB GDDR5 memory @ 6600 MHz  coupled with a memory interface of 256 bits resulting in a bandwidth of211 GB / s and all with a TDP of 120W.
Price of the Radeon RX 460 2GB also cuts down to $99.99, from $109.99, placing it at $10 cheaper than the GeForce GTX 1050 although this graphics card will be less powerful than its competitor from the NVIDIA side standing between the GeForce GTX 750 Ti and the GTX 1050in terms of performance.
Via: TechPowerUp