AMD quietly launched a new graphics card, the Radeon RX 5300, a GPU equipped with 1408 Stream Processors, the same as the Radeon RX 5500 XT, but that reaches a Turbo frequency of 1645 MHz (vs 1845 MHz) and the graphics card is accompanied by 3 GB of GDDR6 memory @ 14 GHz with a 96-bit memory interface (vs 4GB / 8GB @ 256 bits) giving a bandwidth of 168 GB / s (vs 224 GB / s) and a TDP of 100W (vs 150W). All this gives us a performance of 4.63 TFLOPs, thus being somewhat more powerful than the PlayStation 4 Pro or the future Xbox One S.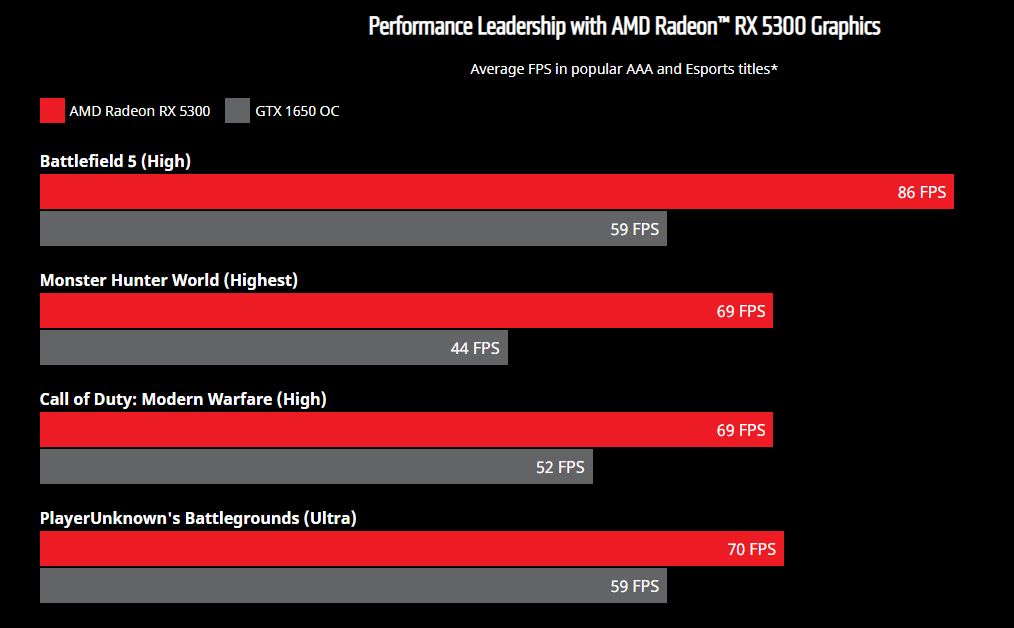 You Might Like: MSI Radeon RX 5700 XT MECH OC Graphics Card Review
According to the AMD, which previously said that you require a minimum of 8 GB of VRAM memory and the era of 4 GB GPUs had ended, with AMD Radeon RX 5300 launch said that it is ideal for gaming with "exceptional performance" at a resolution Full HD / 1080p, and well, much faster than an Nvidia GeForce GTX 1650 OC, although the 3 GB of memory will be a problem to enjoy the best quality of the textures in most of modern games.
Among the output, means are HDMI 2.0 and DisplayPort 1.4. The accelerator supports current technologies like FreeSync, DirectX 12, and Vulkan API. You will have to wait to know its price, but the 3GB Radeon RX 5300 should be priced well below $ 150.