As expected, AMD has announced that the company is working on its own Super sampling technology, that is, the red camp counterpart of Nvidia DLSS (Deep learning super sampling) technology, although with a couple of differences, as it will be open source and cross-platform.
Multiplatform reinforces that AMD need to implement this technology as soon as possible, since with the help of Super sampling, next-Gen consoles PlayStation 5 and Xbox Series X | S will also take advantage to offer the promised 4K @ 60 FPS.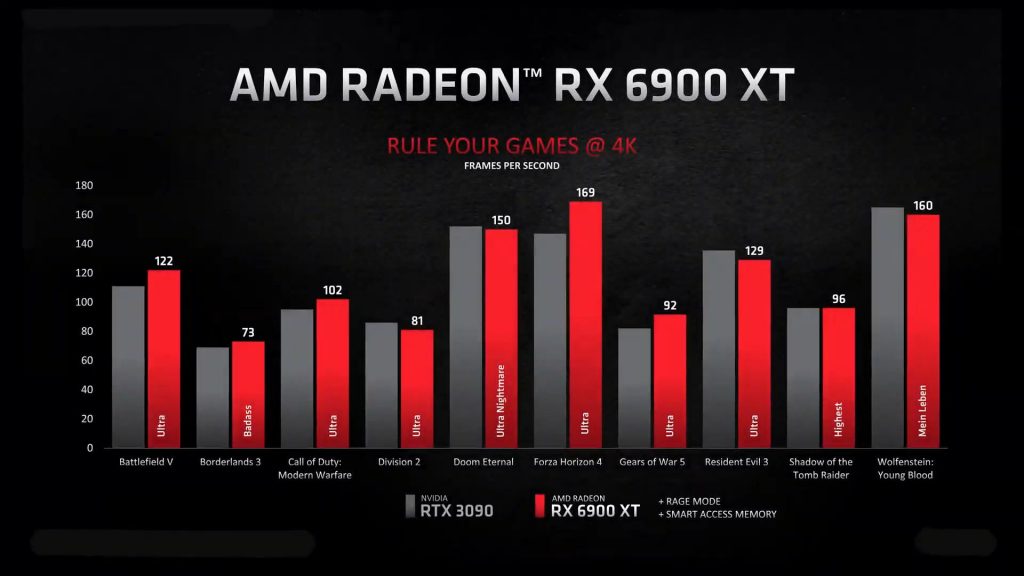 The Nvidia DLSS is a disruptive feature when it comes to acquiring an Nvidia GeForce RTX, because with 2.0 version it has been possible to see a notable improvement in performance without losing visual quality, and even in many games this visual quality is higher via DLSS 2.0 than native resolution. Even rumors indicate that if the new Nintendo Switch uses a silicon from Nvidia, the company will also implement DLSS on its portable console, as it will offer a notable performance improvement at 0 cost when the console is connected to the Dock and you want to play from a High Resolution television screen.
At AMD Radeon RX 6000 announcement Scott Herkelman said:
"We are always looking to assist developers with new initiatives and are already working on a super resolution feature to give gamers a higher performance option when using RayTracing," said Scott Herkelman, Corporate Vice President and General Manager, AMD Radeon.

AMD told me it has a new super sampling feature in testing , which is designed to increase performance while using RayTracing. The company promises that its super sampling technology will be open and cross-platform, which means it could make its way to next-gen consoles like the Xbox Series X and PS5. AMD is working with several partners on this technology, and expects strong support from the industry. Unfortunately, this technology will be ready for the release of these three new Radeon RX 6000 Series cards . "
As indicated, AMD seems to make up for its lack of performance by activating RayTracing with this technology, which would still take a long time to arrive, as the Radeon RX 6900 XT will be released on December 8, and at that time this technology will not be accessible. So, it is logical to expect that this new technology will arrive at the end of this year with the annual renewal of AMD's graphics drivers.