There are new rumors about the next generation of EPYC CPUs for AMD servers, we are talking specifically about Genoa, that is, the AMD EPYC 7004 Series.
According to the latest rumors, these CPUs will make use of the AMD SP5 socket, although the most interesting of all is the core configuration, which seems to be confirmed, and the new reports agree that the company's top-of-the-range CPU will offer a configuration of up to 96 cores and 192 threads under the AMD Zen4 architecture manufactured on TSMC's 5nm process node.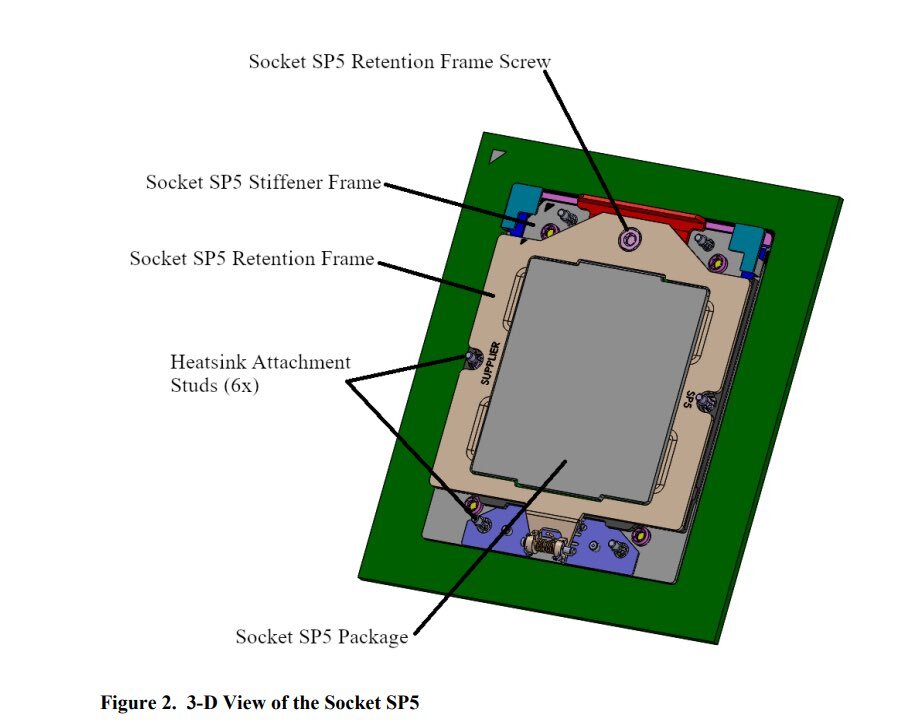 You Might Like: Tencent is preparing mega data center that will host more than 1 million servers
To make this possible, the AMD EPYC 7004 Series will offer a design of up to 12 CCDs (Core Complex), so we basically have 12 CCDs of 8 cores each. Obviously, the I / O Die could not be missing to manage all the connectivity. Additionally, it seems that a DDR5 12-Channel memory configuration is also confirmed, while in terms of TDP (Power Limite 1), we are talking about 320W of consumption for the top-of-the-range CPU with a maximum power consumption of 400W (PL2) .
It should be remembered that the AMD EPYC Genoa CPUs will face off with the Intel Sapphire Rapids, where a maximum configuration of 56 Golden Cove cores is expected to a 10nm Enhanced SuperFin manufacturing process, with the exception that it would integrate 64 GB of HBM2E memory to change things.