According to a recent rumor, AMD would already be working on the AMD EPYC 2 processors, which would have 64 physical cores and have PCIe 4.0 lines.
At the beginning of 2018, AMD will announce the launch of AMD Ryzen 2 CPUs based on an improved version of the current AMD Ryzen CPUs. These new processors will be manufactured on a new process node to further improve the power consumption, performance and temperatures. Now there are rumors that for the professional sector, AMD is also preparing the second generation of AMD EPYC CPUs, and they promise to be even more epic.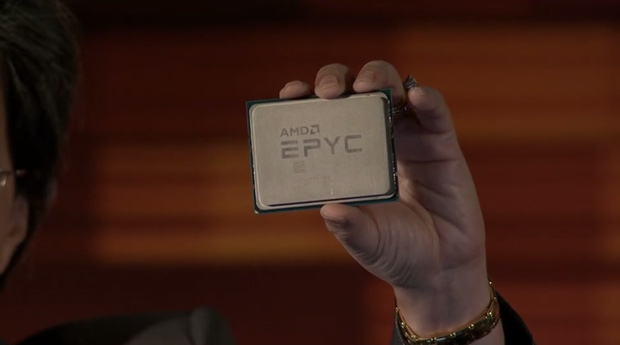 The French magazine PC Hardware has shared some details of through its Twitter account about new AMD EPYC 2 CPUs will arrive to offer no less than 64 physical cores together with 128 processing threads boasting 256 MB level 3 cache memory (L3), an Octa Channel @ 3200 MHz memory controller and support for no less than 128 PCI-Express 4.0 lines.
In essence, this translates to at least double the performance of AMD's most powerful CPU, so far, the EPYC 7601, with 32 physical cores and 64 processing threads at a Base / Turbo frequency of 2.20 / 3.20 GHz with 64 MB of L3 cache, 128 PCI-Express 3.0 lines, the Octa Core @ 2666 MHz memory controller, and a 180W TDP.

The PCIe 4.0 standard will still take a while to arrive, so it is expected that these EPYC CPUs will arrive at least by the middle or end of 2018.