AMD launches the Radeon Crimson ReLive 17.10.3, which offers official support for up to 12 graphics cards, only compatible with the AMD RX 500 Series and AMD RX 400 Series.
The new AMD Radeon Crimson ReLive 17.10.3 offers improved performance in games, such as Wolfenstein II, Destiny 2 and Assassin's Creed: Origins. Within these drivers there are also some improvements in terms of optimizing the performance of graphics cards. Specifically, within the global settings, the parameters of computing workloads directly destined for the Cryptocurrency mining have been optimized. This technology is designed for the RX 500 Series and RX 400 Series graphics cards.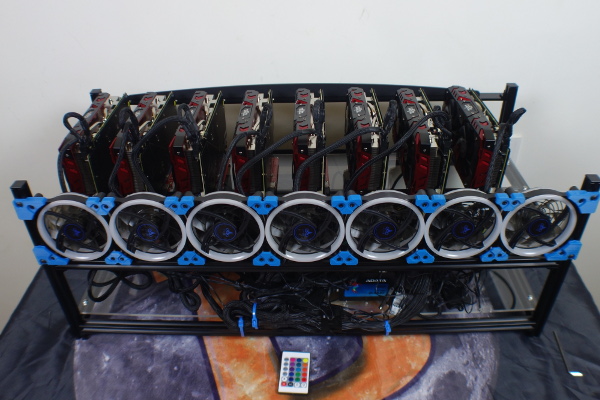 You Might Like: AMD reduces the price of Ryzen Threadripper 1950X CPU
Apart from the improvement in the latest games, these new drivers have also been developed for mining, since they offer support for twelve graphics cards under Windows 10. We can already find motherboards in the market with up to 19 PCIe slots, where you can install graphics cards through PCIe risers. Although before new drivers things were much complicated due to special BIOS and specific mods to run twelve graphics cards.
We must point out at this point that some problems with these drivers have been detected. Some users have reported system freezing problem when using systems for a prolonged time for mining with 12 graphics cards installed and errors have also occurred when changing the workload while using CrossFire technology, which will no longer be used by AMD, due to its inefficiency. The only solution is to deactivate the CrossFire.