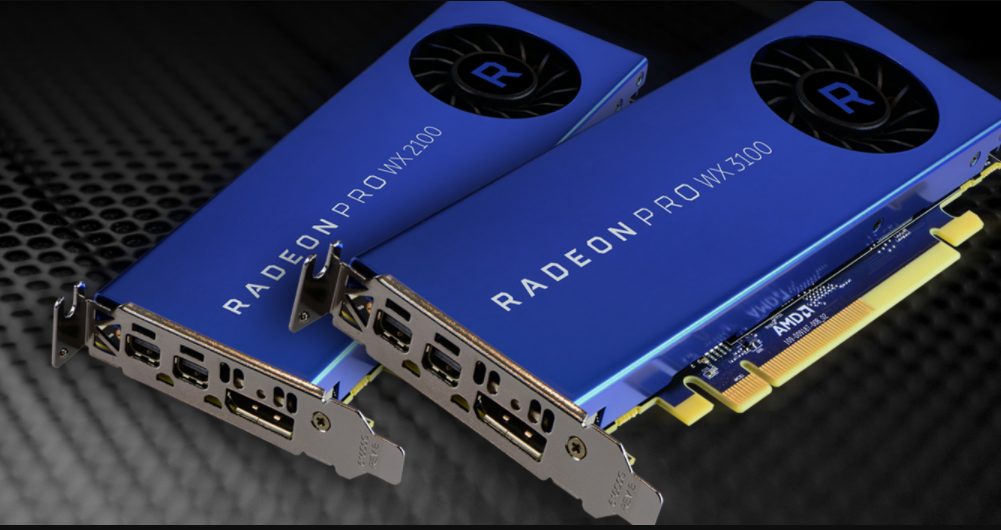 In the absence of new gaming graphics card, you have to settle for new AMD Radeon Pro graphics cards aimed at the professional sector. This time it's about the Radeon Pro WX 3100 and the  Radeon Pro WX 2100, entry-level graphics aimed at a professional market for use in workstations. Both GPUs offer a Polaris GPU core manufactured @ 14nm made up of 512 Stream Processors @ 1219 MHz. The primary difference between the two cards comes down to memory configuration, WX 3100 offers 4 GB of memory with a 128-bit interface while the WX 2100 stays in the 2 GB of memory with A 64-bit interface.
AMD Radeon Pro WX 3100 and WX 2100: Mid-Range Professional Graphics cards For Workstations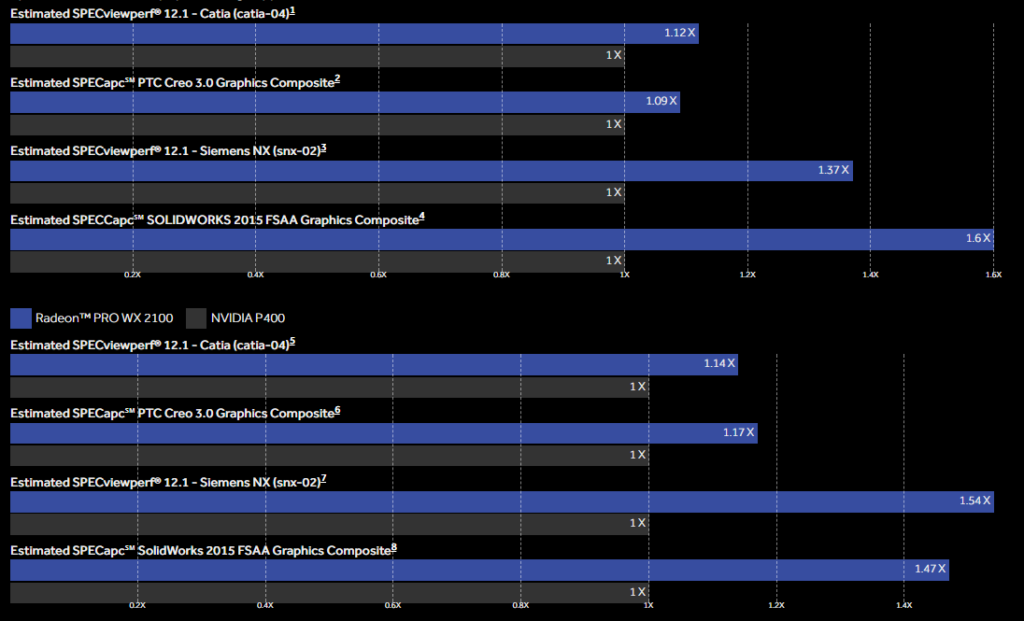 You Might Like: AMD Radeon with VEGA 11 silicon could arrive in Q4 2017 or early 2018
Based on the efficient 14nm "Polaris" GPU architecture, both cards come equipped with 8 compute units (512 stream processors) to drive users' workloads to the screen.  Peak performance for these cards come in at 1.25 TFLOPS single precision compute.
In terms of performance, both the Radeon Pro WX 3100 and the Radeon Pro WX 2100 offer double the performance of previous-generation entry-level professional graphics, as well as being 28 percent faster than rivals from NVIDIA camp.
The WX 3100 would cost $ 199, compared to $ 149 for the WX 2100. Both graphics are expected to arrive in June and backed by 24-hour user support Up to 7 days a week with a product warranty of 3 years expandable to a total of 7 years.