The night before, Apple introduced their new workstations the iMac Pro, equipped with Intel Xeon processors and AMD graphics based on Vega architecture. In connection with the event, AMD hastened to conduct a formal announcement of two new professional Radeon Pro Vega graphics cards series.
AMD announced Radeon Pro Vega 64 and Vega 56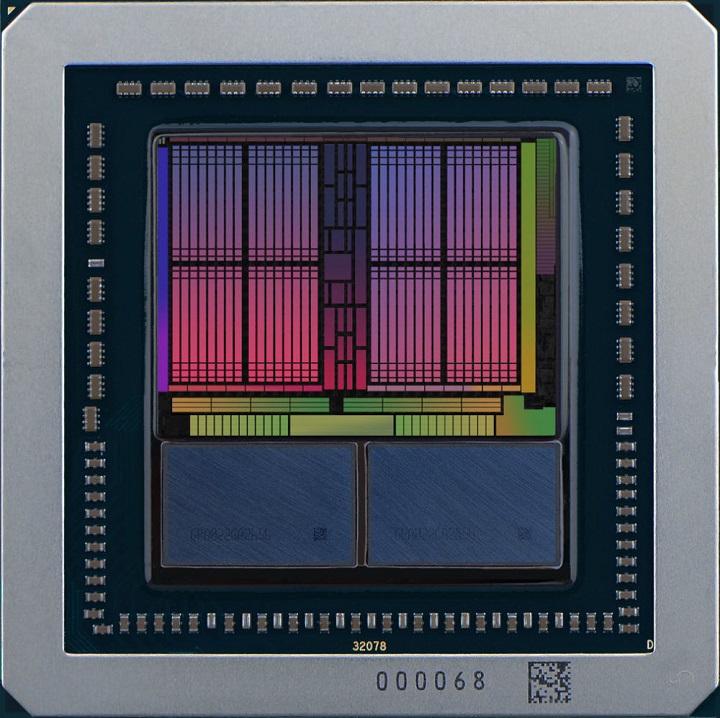 AMD Radeon Pro Vega will include at least two models: Vega 64 and Vega 56. As the name suggests, the main difference between the new products is a different configuration of graphics cores. AMD Radeon Pro Vega 64 has 64 Compute Units, giving a total of 4096 stream processors.
At the same time Radeon Pro Vega 56 operates with 56 compute units and 3584 stream processors. In terms of single precision AMD Radeon Pro Vega 64 gives 12.5 Tflops and younger version is able to provide performance levels to 11 Tflops.
In addition, these new professional GPU cores also features HBM2 memory. Graphics cards based on Radeon Pro Vega 64 will receive 16 Gb memory and Radeon Pro Vega 56 equipped with only eight gigabytes of HBM2 memory. In both cases using 2048-bit bus, and memory bandwidth of 480 GB / s and 400 Gb / s respectively.
AMD's next-gen Radeon Pro Vega graphics card has a new rasterizer that converts polygons into pixels much faster as it breaks them into batches, which are shrunken down small enough to fit into the on-chip cache. This Vega exclusive trick allows the Radeon Pro Vega graphics card to use less VRAM and require less memory bandwidth, while increasing the throughput compared to previous-gen cards and methods.