On, August 18, AIB partners of AMD will launch motherboards equipped with the AMD A520 chipset, which is already late considering many of us are already waiting for the 4th Generation of Ryzen CPUs, and these motherboards are already meaningless as they are not compatible with these CPUs, and AMD B550 motherboards are getting cheaper and cheaper.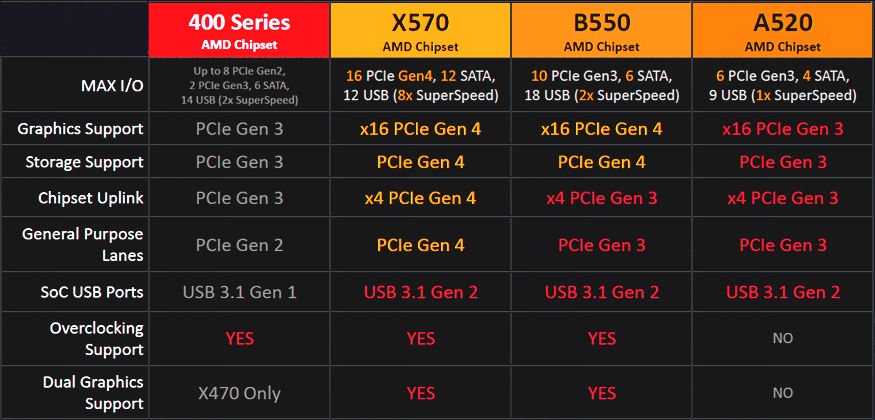 For the rest, there is nothing to highlight, since it only offers PCI-Express 3.0 interface for both the GPU and M.2 storage units, supports a maximum of 4x SATA III ports @ 6 Gbps, and does not allow overclocking or configurations. Multi-GPU. At least we will have motherboards with two DIMM slots that will support a maximum of 64 GB of DDR4 RAM @ 4600 MHz .
AMD A520 motherboards will have a price that will range around 65 – 100 euros depending on the type of model, while currently the AMD B550 motherboards start at 90 euros, which although if you are on a budget it can be a high price if we compare it with AMD A520, but at least it offers greater compatibility for a future CPU improvement with other lots of features; for example an economical PCIe 4.0 SSD can be added to the system in the future, not to mention access to 802.11ax WiFi connectivity as an added bonus in some motherboards.