Indian gamers who were looking forward to upgrade their PC hardware, more specifically the graphics card are extremely disappointed due to implementation of new tax system in the country. According to the reports, the new tax system quite different than the previous policies, resulting in price hike on many graphics cards.
Gamers who decided to check Amazon India to check the prices of graphics cards such as MSI GTX 1070 and Zotac GTX 1070 AMP, GTX 1080 DirectCU III 8GB literally got shocked to see the prices of these graphics cards. Indian gamers have been complaining about the hardware components being offered at expensive prices on the Amazon in the past but this new price will definitely cross mind of anyone who is interested to upgrade his gaming rig. The prices are insanely high and surely above the range of mid-range or even high end gamer.
Have a look at the prices of these graphics cards right below;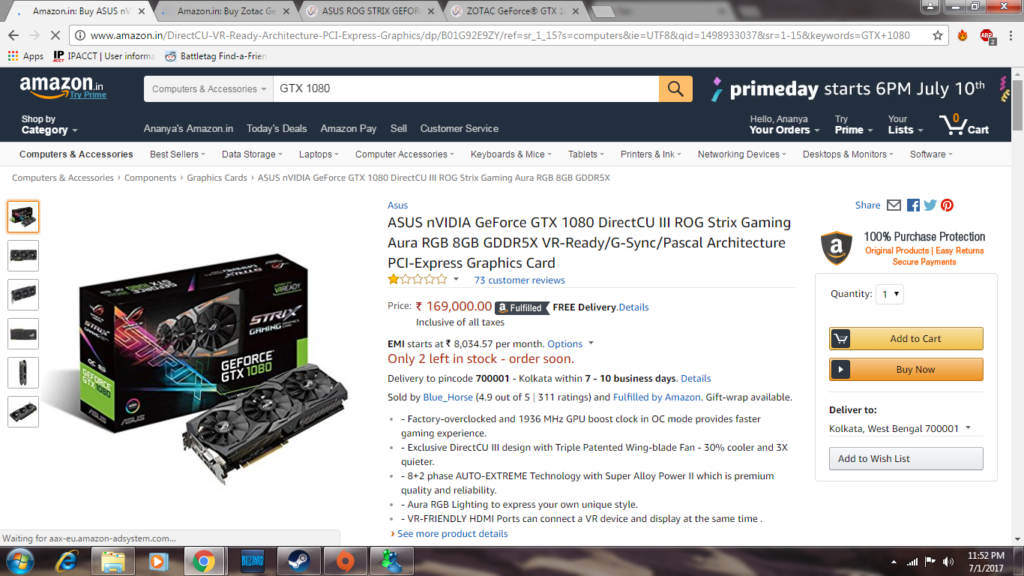 This very graphics card, when checked on the website of other retailers such as Vedant Computers was available for INR 54,735. Have a look into the comparison below;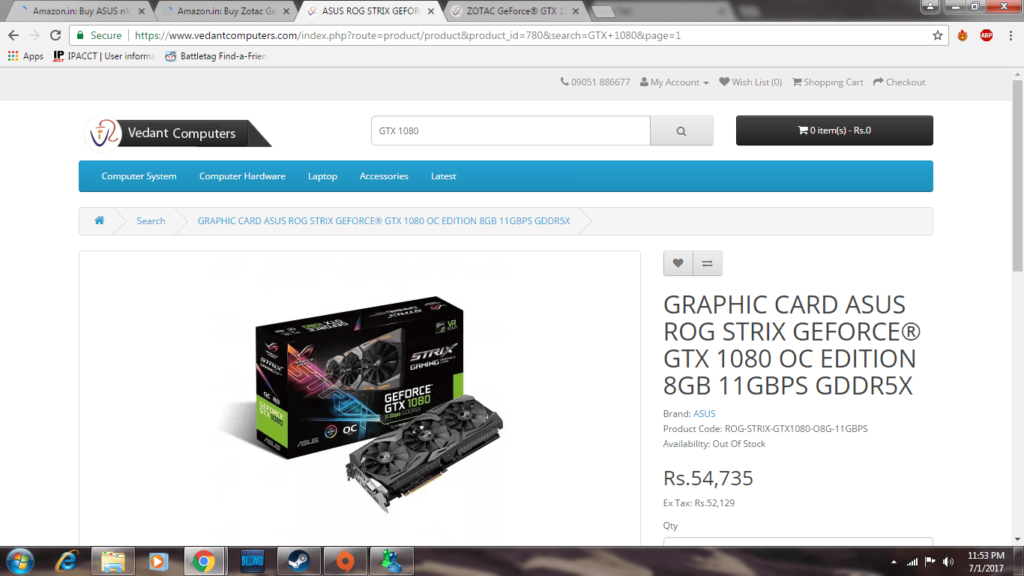 While the GTX 1070 was even more expensive, almost touching the sky with retail price varying between INR 189,000 and 199,500.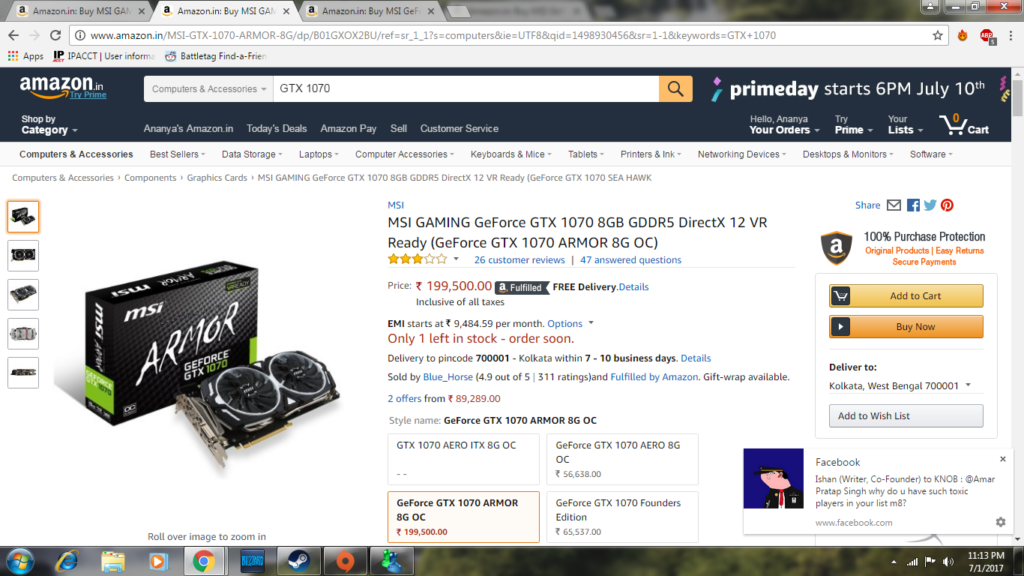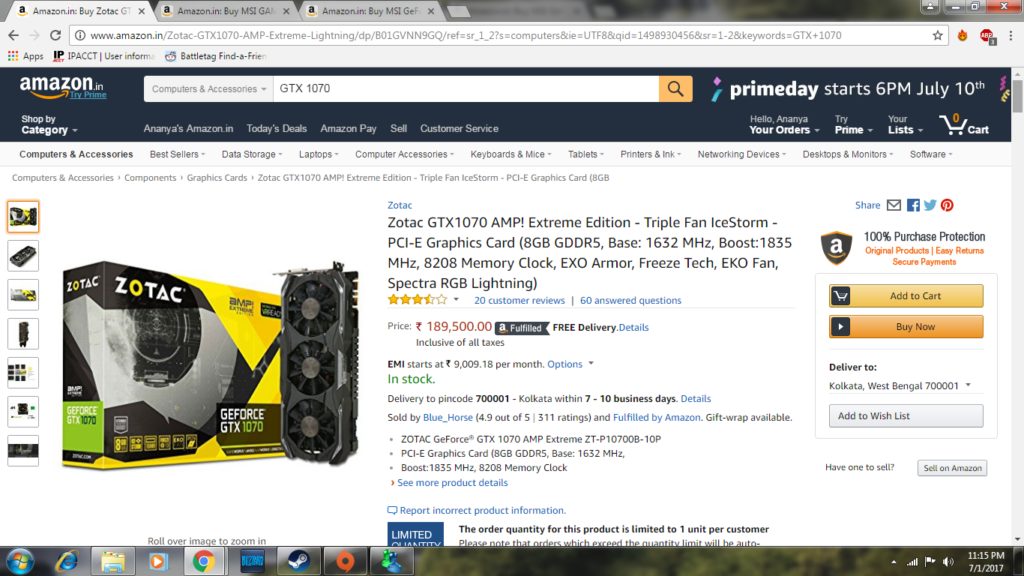 While both the GPUs were being offered at the retail price of INR 33,526 and 39,949 from the same retailer's website. People are shocked to see the increase in prices of these GPUs despite knowing the fact that these have no demand for mining. Even the GTX 1060 is available for INR 68,000.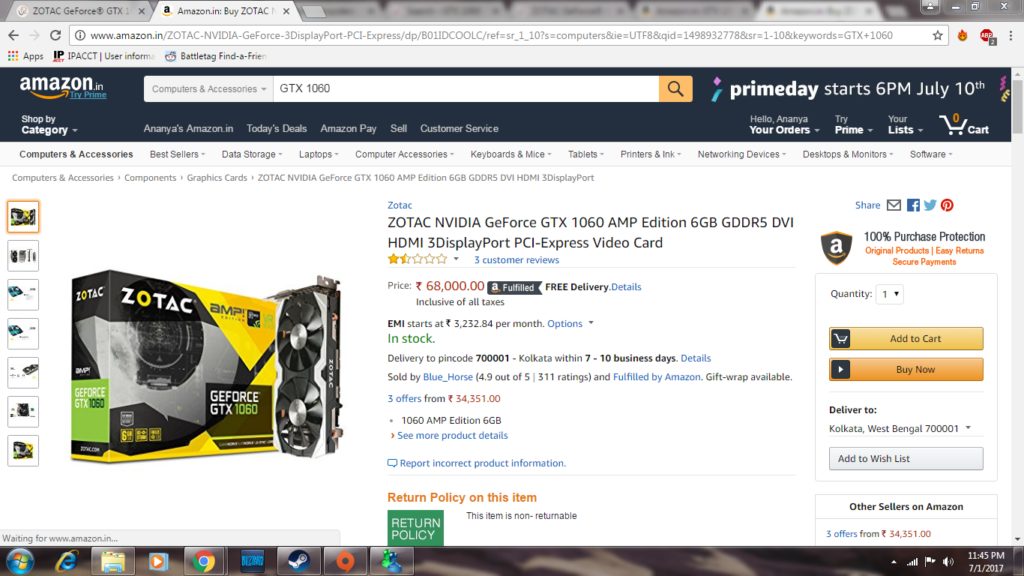 While this graphics card from same vendor is available for INR 23,900. Interestingly, all of these GPUs at sky rocking high prices were sold buy the seller known as "Blue_horse" who must be taking benefit of the new tax policy.
However, according to the reports, some people have reached to the Amazon India regarding the high prices and it was assured that the team will review the matter and respond to the matter soon.