Alienware has signed an exclusive agreement with AMD that makes it the only supplier of pre-assembled gaming PCs powered by 16-core AMD Ryzen Threadripper processors until at least the end of 2017. Upcoming Alienware Area 51 desktop computers will have exclusively the top-of-class processor from AMD camp, consisting of 16 cores along with 32 processing threads, combined with a Quad Channel memory configuration.
Alienware signed an exclusive agreement with AMD for Threadripper CPUs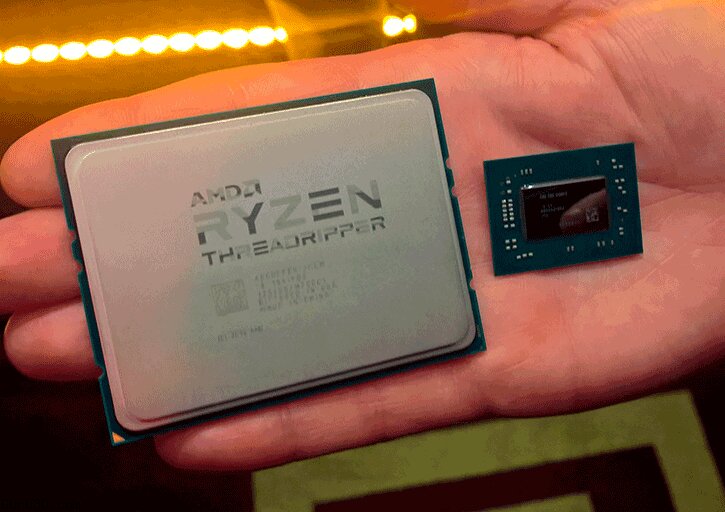 You Might Like: AMD Ryzen Threadripper Lineup Includes Nine Models, Detailed Specifications
Obviously, this decision does not affect the consumer, any user can go to his favorite computer store and take home this CPU with no less than 16 cores. So, this deal will only affect the rest of manufacturers who will have an Ryzen 7 AMD processor as top of the range in their pre-assembled PCs. Apart from Threadripper, Alienware Area 51 will also come with an Intel X299 platform. The maximum configuration includes a 10-core Intel Core i9-7900X (3,3 / 4,5 GHz) or 16-core chip line Ryzen Threadripper, capable of handling up to 32 simultaneous streams. In both cases, the computer may be equipped with 64 gigabytes HyperX DDR4-2933 RAM terabyte NVMe-drive, hard drive capacity of 2 TB or optical drive.
In terms of graphics card configurations, customers will be offered a choice of three graphics cards, AMD Radeon RX 580 8GB, running in CrossFire or SLI combination of NVIDIA GeForce GTX 1080 Ti. The system also includes a power supply capacity of 1500W. Among other features of the Alienware Area-51 features a large set of interfaces on the rear panel, which includes ports USB 3.1 Type-A and Type-C and a pair of Gigabit Ethernet RJ45 connector, and the presence of an RGB Led lighting system with nine independent zones.