ADATA today launched the HV300 and HD330 external hard drives. Measuring in at 10.3 mm thick the HV300 is one of ADATA's slimmest large capacity external hard drives to date, and features a sleek and sophisticated design that's sure to impress. The HD330 on the other hand is designed with durability in mind, featuring a robust silicone layer that protects it and the data inside from accidental drops and bumps.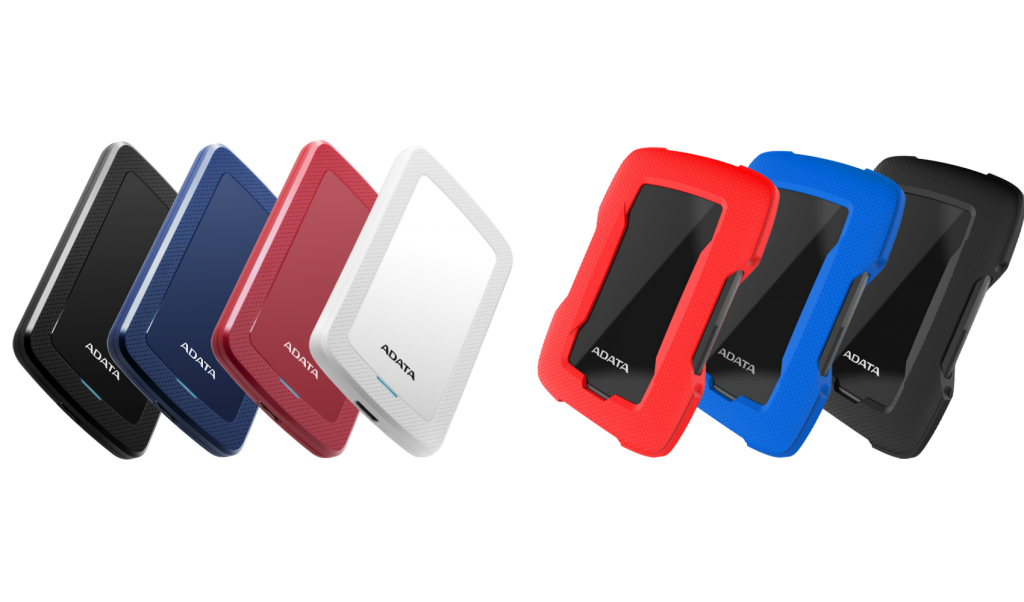 ADATA HV300 
The HV300 comes in capacities of 1 TB, 2 TB, 4 TB and 5 TB to meet the needs of different users, whether for backing up work files or storing 4K movies, and it transfers that data fast with USB 3.1. It is equipped with ADATA's proprietary shock sensors, which immediately ceases all drive activity if any impact is detected, thereby minimizing the occurrence of errors and bad sectors. What's more it has HDDtoGO software with AES-256 bit encryption to keep the user's important data safe from prying eyes.
ADATA HD330
Surrounded by a high-density, shock-absorbing silicone layer, the ADATA HD330 is designed to better withstand the inevitable knocks, drops and bumps that devices will endure in their lifetime. Combined with the same shock sensors featured on the HV300, users can rest assure that their data will remain intact, even after a nasty drop. Users will know when the shock sensors are at work when the indicator light flashes red. The HD330 also comes in capacities of 1 TB, 2 TB, 4 TB and 5 TB, features HDDtoGO software with AES-256 bit encryption, and empowered with fast transfer rates via USB 3.1.