[Press Release] ADATA Technology, a leading manufacturer of high performance DRAM modules, NAND Flash products, and mobile accessories, is proud to share that one of its products has again secured a prestigious iF Design Award. The D8000L LED power bank took an iF Design Award for 2018 as chosen from 6,402 entries by a 63-member jury made up of independent experts from all over the world. The D8000L was noted for its powerful LED light, versatile practicability, and rugged durability, with thoroughly-tested IP54 dust and water proof specifications.
Powerful illumination meets IP54 protection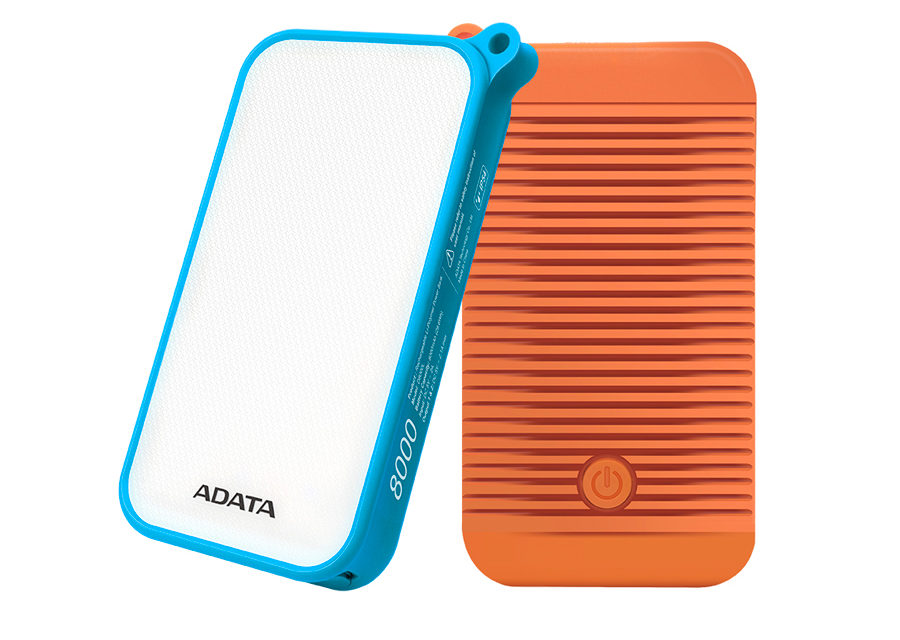 The D8000L is devoted to multiple LED bulbs that form a uniquely powerful light source. Rated 200 lumens, the LED bulbs integrated into the D8000L benefit from ADATA lighting expertise and experience. The D8000L therefore serves as much more than just a power bank, delivering powerful illumination that can be a literal life saver in many situations. For users spending time outdoors, the 17 hours of light provided by a fully charged D8000L are extremely helpful. Lighting has four modes: standard, flash, slow flash, and emergency. In addition, the D8000L has been tested to IEC IP54 dust and water proofing standards, giving it good resistance against particulates and liquids. It is also clad in tough, shock-absorbing materials, resulting in a product perfect for usage anywhere from homes to offices and active lifestyles. The grooved back of the D8000L proves very handy, designed so that consumers can use anything from coins to credit cards as impromptu kickstands to prop the power bank up with ease.
Packing 8000mAh, the D8000L has two USB ports that output a total of 2.1A. Users can recharge two devices at once to save time, and do so with total peace of mind thanks to a shock and fire-resistant build. Like all ADATA power banks, the D8000L employs smart multi-protection circuitry designed to prevent overcharge, over-discharge, overvoltage, under voltage, overheating, overcurrent, and short circuits.