[Press Release] ADATA today announced the launch of CW0050 wireless charger, a new paradigm in wireless charging technology. The advent of the mobile age has brought many phones capable of wireless charging, including the widely-popular iPhone 8 and iPhone X. IHS Markit, a market analysis and survey firm, estimated that the market for wireless charging will surpass 10 billion USD in 2019, and 1 billion smartphones will use wireless charging by 2020. The CW0050 represents ADATA's intention to establish itself in this market, with its ultra-thin 6mm charging plate, its stringent WPC Qi certification, its convenient orientation-neutral charging system, and its minimalist yet elegant design. Furthermore, the CW0050 is compatible with a wide range of iOS and Android phones, which means it epitomizes a new generation of convenience and elegance for users.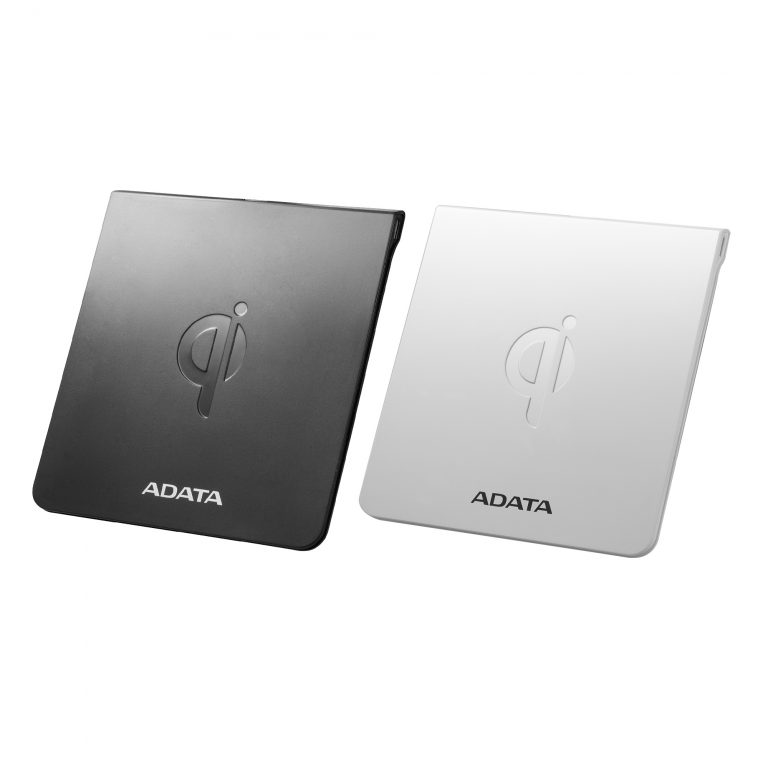 The CW0050 is a 6mm ultra-thin wireless charging pad that supports the Qi wireless charging standard for the latest mobile devices such as Apple iPhone 8 / iPhone X and Samsung Galaxy 8 / Note 8. The exclusive USB-C 3.1 2 in 1 charging cable not only has a 5GBps transfer speed for mobile phones with a USB-C connector, but also supports  the smartphones with a micro USB connector. For Android system users, SD Association's latest Application Performance Class A2 memory card is optimized to directly save applications on the card and significantly increase the storage of the mobile devices. The 3 newest power banks with the high density battery cells- P10050 / P16750/ P20010, provide a lightweight and versatile choice of colors and capacities. ADATA keeps developing new options of external hard dri! ves and SSDs for users in the near future, including the 5TB HD330, the camo HD710M Pro external hard drive, and the 1TB USB-C external SSD SE730H. ADATA brings convenience to customers with a variety of new products for charging, sharing, and storing.
Equipped with the newest technology and designed with safety in mind, the CW0050 uses the highest-quality chipsets and ceramic capacitors from Japan, giving it superior performance in terms of power capacity, wear, and stability. The CW0050 is also equipped with protective measures against over-charging, over-discharging, over-heating, short circuits, over-voltage, and over-current.