Announced at the end of June 2016, now we can finally talk about the Acer Predator 21X, the best gaming laptop in the world, but of course at a price that will not be affordable for virtually any mortal. The Predator 21 X is the most ridiculous gaming notebook ever created, considering that it costs about $ 9,000.
Acer Predator 21 X: World's Most Powerful Gaming Laptop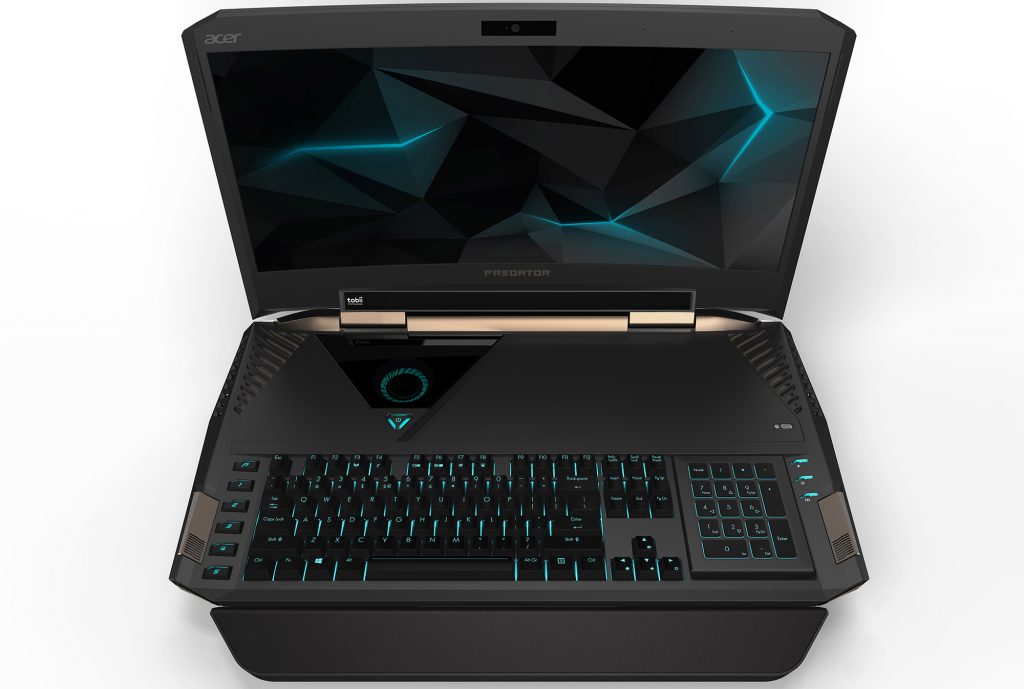 The Predator 21 X is equipped with an Intel Core i7-7820HK (Kaby Lake) with two GeForce GTX 1080 in SLI, it can be said that it is a bit excessive for a screen with a native resolution of 2560 × 1080 and a refresh rate of 120hz With G-Sync support, all in a 21-inch IPS panel.
It requires two batteries to supply the power and this results in a large thickness and weight, which reaches 8.8 kilograms. Buyers will find 64GB of DDR4-2400 ram, four 512GB SSDs in RAID 0 configuration (including two NVD PCIe SSDs) and 1 TB HDD, although Acer does not mention exactly how much storage will come by default, suggesting that it will not come with all four slots For full SSDs. On the other hand, only 1 TB of hard disk space is quite scarce.
Users will be able to use a full-size mechanical keyboard with Cherry MX Brown switches and with RGB lighting keys. It also includes three audio ports, a numeric keypad that can be used as a touchpad, support for Windows Hello, and a maintenance panel above the keyboard that provides quick access to the RAM modules and one 2.5-inch bay.