PassMark Software, the company behind the CPUBenchmark benchmarking tool has revealed the CPU market share, and its data indicate that AMD closed 2019 with a market share of 40 percent.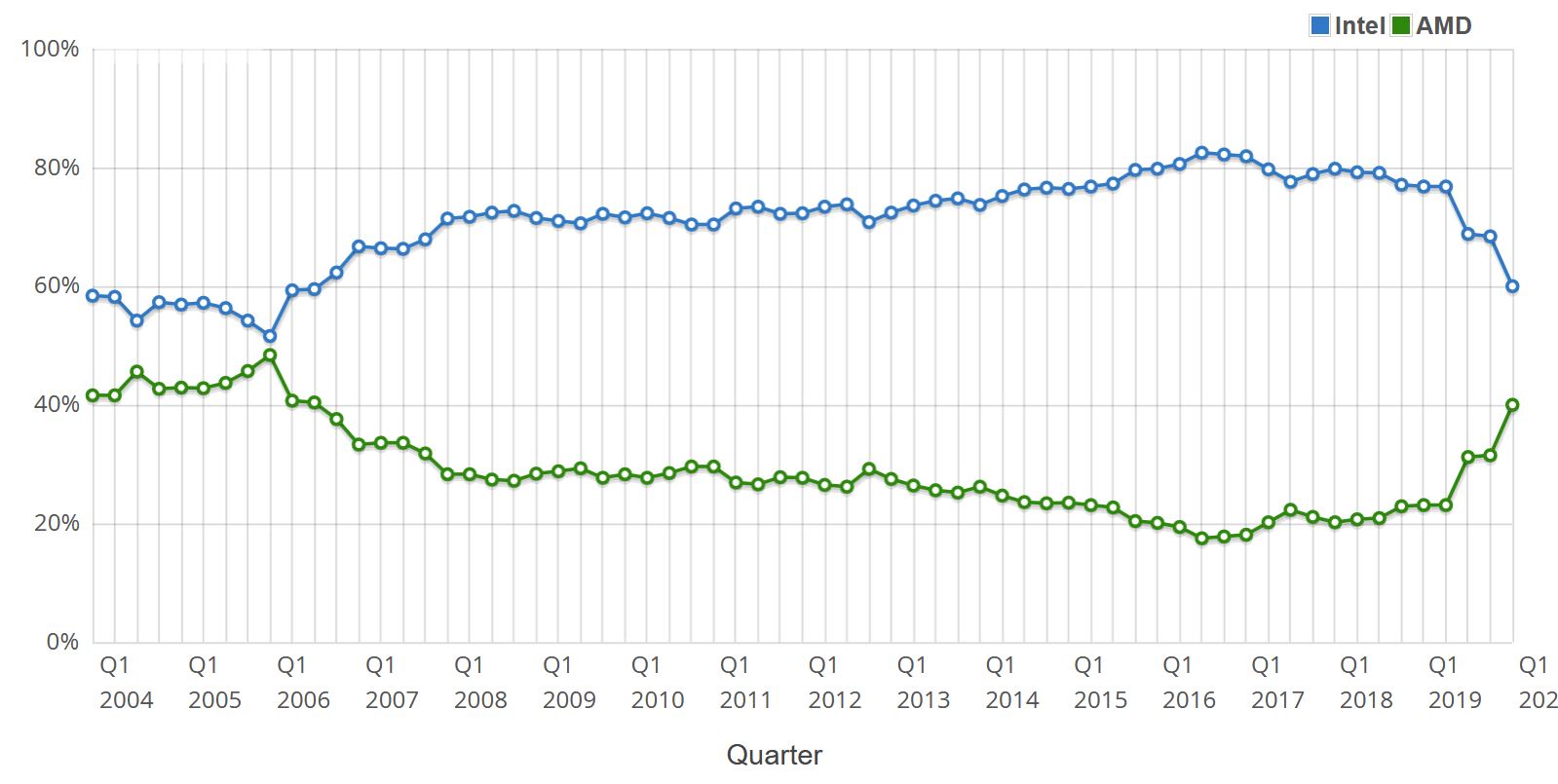 You Might Like: AMD announced the arrival of high-performance Mini-PCs, thanks to its Ryzen Embedded CPUs
This is a surprising figure, considering in October the company had a share of 30.50 percent! In just two months AMD has achieved a growth of 10%, which means that Intel has a market share of 60 percent and continues to fall. In this way AMD has made Intel's share, compared to what it had at the beginning of 2006.
This great leap was already anticipated in October, and Black Friday and Christmas also give AMD a great boost in the processor market, growth that will continue to rise, since Intel does not have any revolvers in the form of a better CPU or better prices, because their problems with mass production at 14nm will not allow them to reduce prices to be a more attractive option for the consumer.
The problems never come alone and next week AMD will announce its new Zen3 @ 7nm EUV (7nm) microarchitecture, hoping that in the middle of the year AMD Ryzen 4000 will arrive that will be about 17 percent faster than the current Ryzen 3000.