Slots have come a long way since the time of the 'one-armed bandit', where you had to pull the lever and watch a simple set of three reels spin into motion. Nowadays, you can experience all the thrills and spills of the classic casino game, from the comfort of your own home. 
All you need is your chosen device, a good internet connection and away you go! But if you're completely new to the wonderful world of slot gaming, here's our guide to getting started. 
Look out for special promotions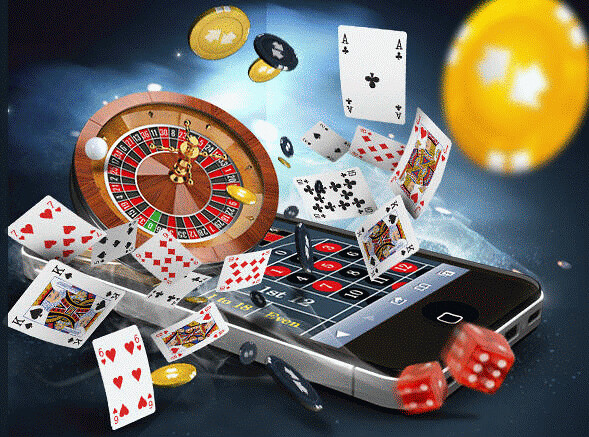 Before you even begin thinking about what game to play and start spinning those reels, you need to choose a casino site to begin playing on. The best ones have a full variety of themes and styles of game available, but also have the best casino sign-up bonus. 
Casino sites usually have a dedicated page that showcases all their latest and greatest bonus offers, which can be pretty handsome for new players. You could see your bank balance boosted or free spins awarded, simply for signing up to the casino for the first time. So, keep an eye out for these special promotions, and make sure you take full advantage of them as a beginner. 
Choosing the right game to play for you 
Once you've picked the casino site and created an account, its time to start playing some Slots. But as a new player, the amount on offer can be quite overwhelming. When it comes to the theme of the game, you should always go for one that you are most drawn to. This could be a slot based on your favourite TV show or one with the most fantastical symbols. 
If you still can't decide which game is for you, casino sites often have a page for their top picks or newest releases. Check out these games if you want to play the trendiest Slots right now. Or you can use the search feature, to filter down to the type of slot game you wish to play. 
To help you even further, here's a breakdown of the types of Slots that are commonly found online: 
Classic Slots

: These retro style Slots are based on the traditional land-based machines, and feature between three and five reels. They include all the retro symbols, such as fruit icons, lucky sevens and bells. The perfect place to start for a beginner, theses slots only have one pay-line to bet on and don't feature any fancy or confusing bonus features. 

Video slots

: These make up most of the games on an online casino, and feature cool graphics and animation, with amazing themes to match. Not only do they transport you to other worlds, they include multiple reels and pay-lines, and special bonus features, such as the Wild and Scatter symbols. 

Progressive Jackpot Slots

: These can be any theme or style of video slot, but include an ever-increasing jackpot prize pool. The jackpot is added to every time the game is played, and can be won at any time. Usually, you have to match a certain number of jackpot symbols, or enter into a special bonus round, to be in with a chance to win the huge progressive jackpot. Once it's won, the prize is restarted and ready for the next player to win.

Always read the game's description
So now you know where your playing, and what slot game you're wanting to play. Next, you should always read the information provided about the game. This will help you to understand further how to play the game, and what the different symbols mean and pay-out. Here you will also find the Return to Player (RTP) percentage or any bonus rounds featured in the game. Once you've read and understood all the important info and understand the game, then you are fully ready to experience the fun of playing Slots!