Most people play casino games for pure entertainment. Still, some of them are also trying to generate a secondary income by betting on games of chances. However, what they don't know is that not all games are made equal. There is a significant difference in payout percentages from one game to another.
Each game has a different payout rate, commonly called "house edge", representing the statistical advantage that the casino operator has over the players in the long term. This advantage ensures that a certain percentage returns to the gambling venue over time, which helps business owners cover operational costs. For the players, the house edge represents a guaranteed percentage loss of the amount they bet. `
Today, we will have a closer look at the top 8 casino games with the lowest house edge and help you make a more informed decision the next time you wager your money. Let's find out!
Backgammon(Between 4.8% and 6.4%)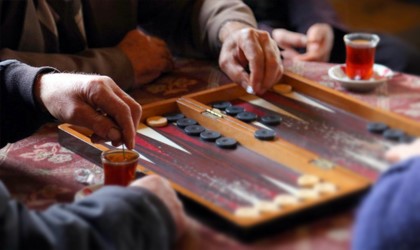 Casino Backgammon is a top-rated table game which made its debut in Las Vegas around 2010. The gameboard looks similar to the traditional backgammon, but your goals are different. There are three different bets you can make: Jump, Out, and Doubles. After making your wagers, the designated shooter throws the dice. The house edge for Casino Backgammon is set between 4.8% and 6.4%.
Your first objective is to get the first two pieces over the "jump bar" in one dice roll. If the shooter successfully jumps the bar, players that placed their wagers on the Jump bet wins. Next, the shooter will roll the dice again, and if the pieces can be taken off the board, those that bet on Out will win.
The Out and Jump bets will pay according to the starting point. However, if the shooter rolls a double, then the Double wagers will be paid according to the number of doubles per point. Thus, the Jump and Out bets are more advantageous to the gamblers. In contrast, the Double bet is riskier but has a higher payout potential.
Caribbean Stud Poker(Starting from 5.2%)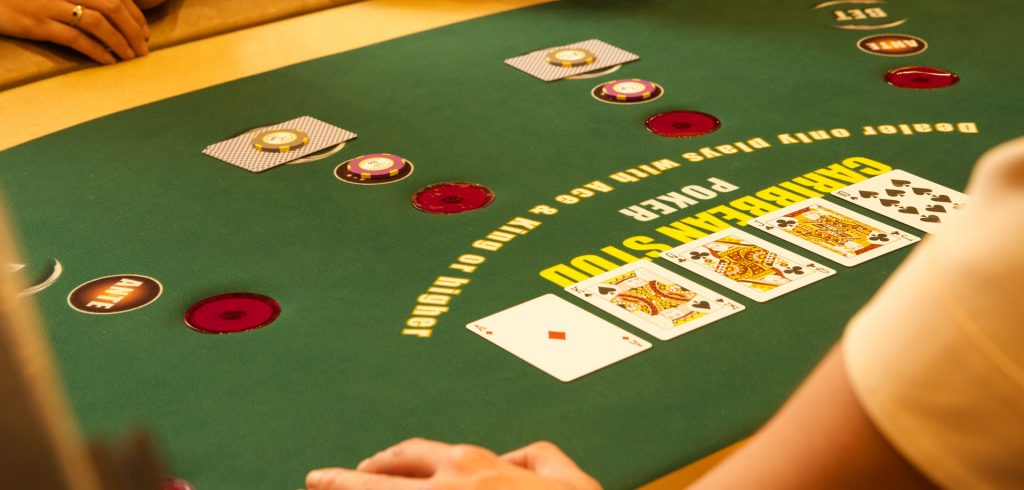 In Caribbean Stud Poker, instead of playing against other gamblers, you will fight against the house. This variant of poker is one of the most popular games in the casino because it has a potential payout of 100 to 1, and the house edge is set around 5.2%.
The game is relatively easy to play, but a well-defined strategy is still mandatory for success. First, you will have to place the ante bet, and everyone, including the dealer, will receive five cards. All of them are positioned face down, except one the dealer's cards.
Once you've analyzed your hand and the dealer's, you can decide if you want to raise or fold and give up the ante. Additionally, Caribbean Stud Poker has an extra progressive side bet, which will require you to place your chips on the progressive box for a chance of winning big if you get a royal flush.
Pai Gow Poker(Starting from 2.5%)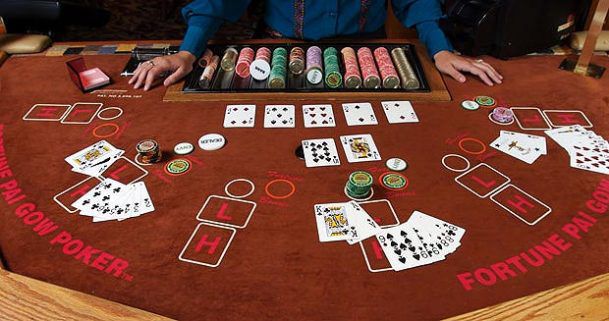 Inspired by the ancient Chinese domino game, Pai Gow Poker is a casino game know for the slow gameplay with lots of pushes, which drastically lowers the player's risk. This hybrid between domino and poker is impressive. It offers players the possibility to for two winning hands from the seven cards dealt each round.
Despite having low risk and the house edge starts from 2.5%, being successful with Pai Gow Poker requires basic strategy. The more you know about the game's mechanics, the higher your chances of winning. However, some hands are quite obvious to play, and the learning curve isn't that steep.
Roulette (Starting from 1.35%)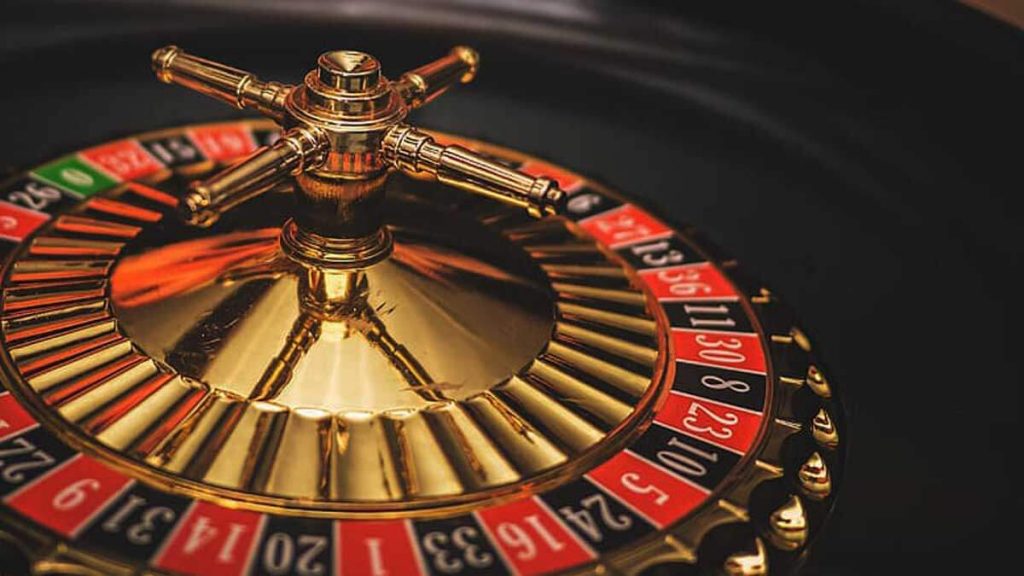 Roulette is one of the most popular casino games in the world. In terms of returns to the player, Roulette's variants have a house edge as low as 1.35%. Additionally, Roulette's lowest house edge is on even-odds bets that have a nearly 50% chance of winning, so in the long-term, you will get better results. The secret behind success with this game is knowing which type of wheel to look for when picking your roulette table.
The two common roulette variants are European (single 0) and American (two 0s), which are relatively different since the former only has one zero, while the latter has two. Our advice is to avoid American roulette if possible because the two 0s drastically increases the house edge. The math is simple – the payouts are 35 to 1 on straight bets, but the wheel has 38 numbers, which will drastically reduce your chances of winning.
Slots (Between 2% and 10%)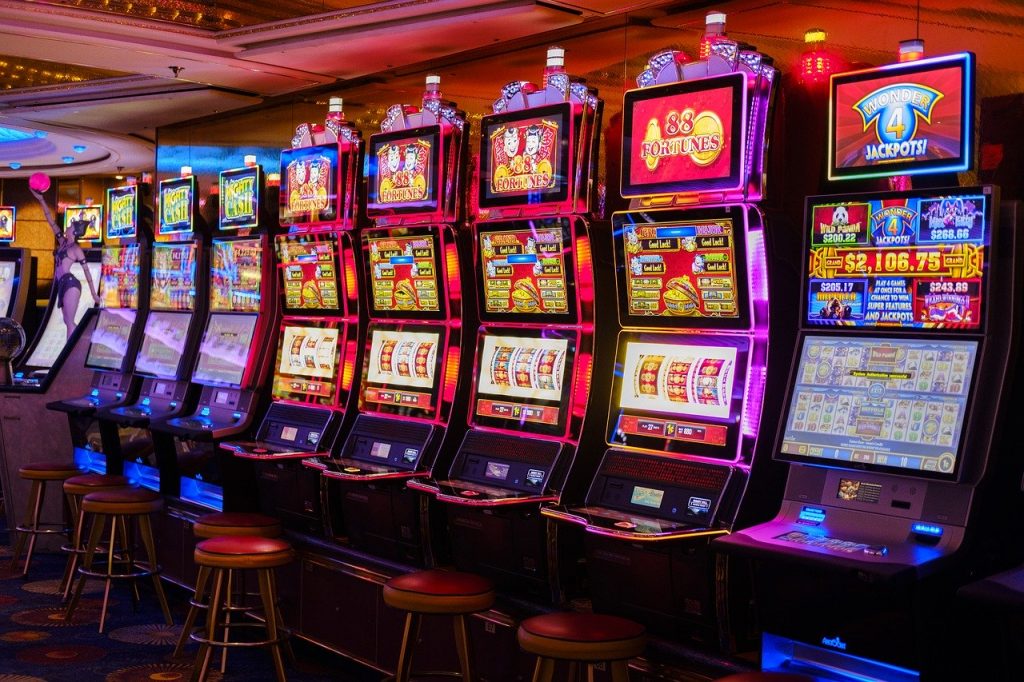 While slot machines might not pay as much as table games, statistics show that slots are the most common entertainment choice for gamblers. The house edge in slots varies between 2% and 10%, but no strategy can lower it. There weren't many slot machine providers in the day, and the competition wasn't that fierce. Today, hundreds of software providers are available on the market, and they're continually releasing innovative features, interactive 3D minigames, and unique ways to collect winnings.
With such a diversified collection of slots available online, casual gamers find it difficult to choose an ideal title that suits their needs. That's why it is recommended to read content written by iGaming professionals like the team at casinobonusca.com, responsible for researching the most significant market opportunities for online gamblers. This way, you will make a better decision and don't have to worry about playing on a low house edge slot.
Video Poker(Between 0.5% and 5%)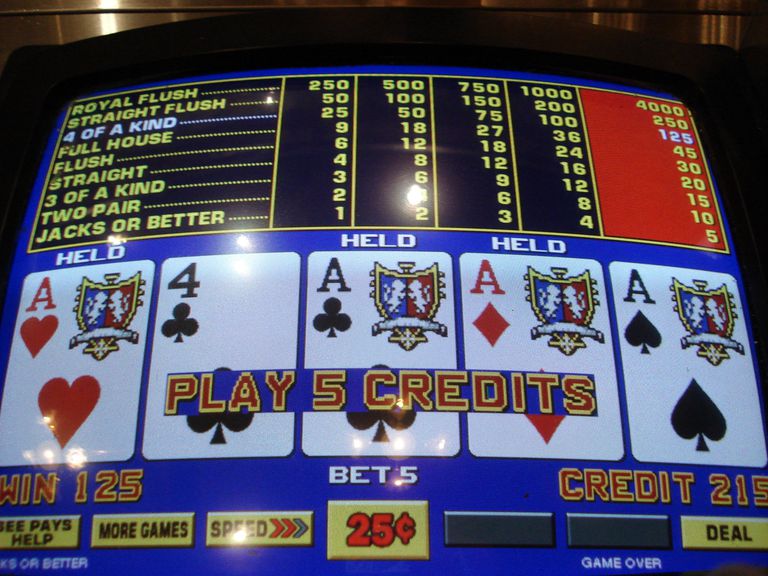 The gambling community continually talks about the shallow house edge of Video Poker. Some specialists even theorized that with the right strategy, you could lower the house edge to 0%, but in reality, it ranges between 0.5% and 5%. The primary argument against the no house edge theory is that gambling operators are in the business of making money, and the house edge ensures that they are profitable in the long run.
If you read forums, you might come across people saying that the newer versions of Video Poker have better odds. However, even a complete beginner can be profitable from playing the original versions like Deuces Wild and Jacks or Better.
Three Card Poker(Starting from 1.5%)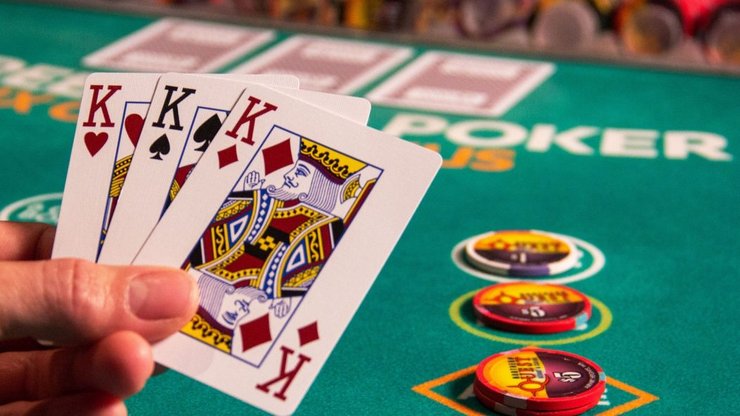 Three Card Poker is a quick version of poker, which has become a staple choice in casinos due to its fast gameplay. With a house edge as low as 1.5%, implementing a simple strategy in your gameplay will bring you impressive returns.
The rules are simple – each player and the house receive three cards, and the payouts vary depending on the dealer's hand. After placing their ante, the players can choose to fold or continue their hand by placing a wager equal to the ante bet.
Having Kings qualifies the dealer and offers you the highest returns, but having some poker knowledge will help you win more often. If you want to maximize your chances, we recommend always entering the game when you get Queen high.
Blackjack (Starting from 0.5%)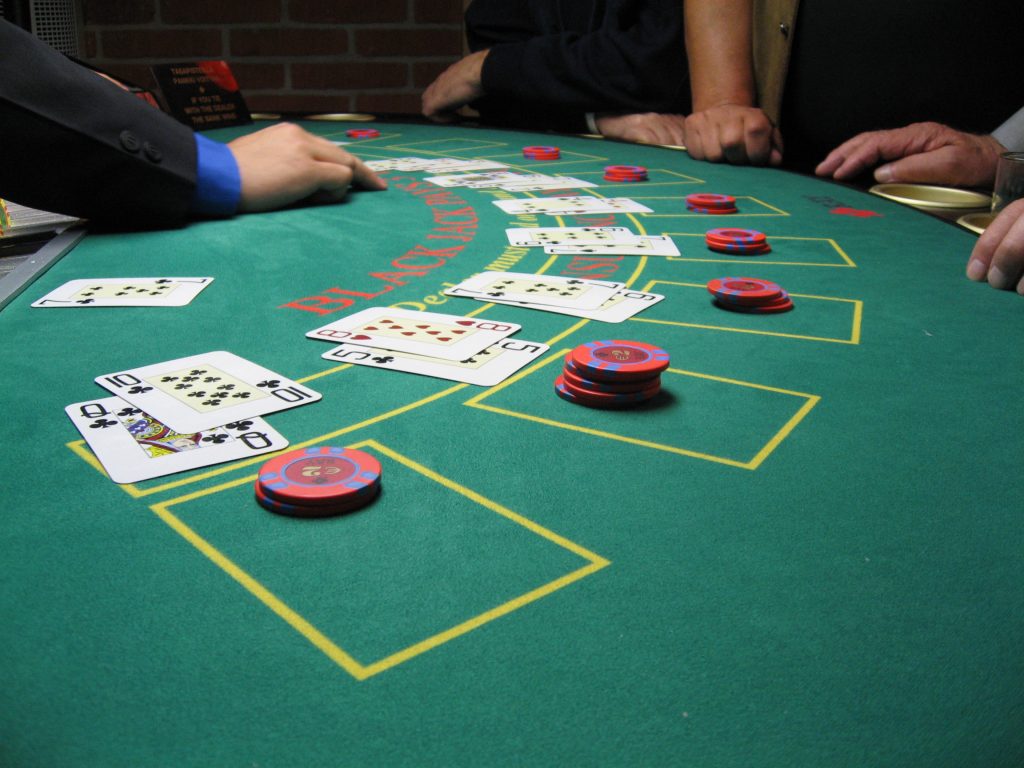 Blackjack is one of the most honorable games available in casinos, with a history going back 300 years. Not only will you need to be lucky, but you must also know how to properly execute a strategy to succeed. The house edge in blackjack starts at 0.5%, and it can be reduced even more through card counting strategies. However, average players with little to no experience will get a house edge starting from 1.5%.
Our recommendation is to start with a single deck blackjack table because your chances of winning are exponentially larger while the house edge is lowered. Additionally, you should have a brief idea of bankroll management if you want to leave the casino victorious.
Over to You
Now that you have a better understanding of the lowest house edge casino games available, it's time to find a gaming platform and start implementing new strategies that will bring you constant payouts, without having to worry that the casino will take your money in the long run. Always remember to have fun and gamble according to your budget.