AdGuard, one of the most popular plugins to block advertisement on websites has announced that they have found at least 220 of top 100k web pages that start cryptocurrency mining when users access the website directly. These 220 websites add an audience of more than 500 million, generating a virtual currency called Monero at zero cost.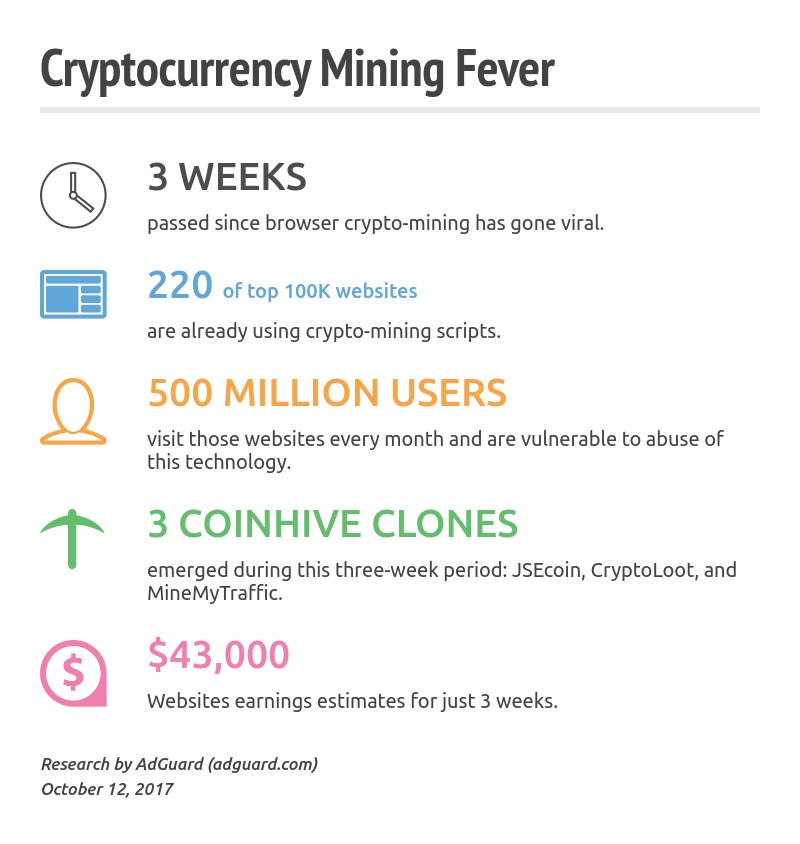 You Might Like: AMD and NVIDIA Preparing GPUs Focused On Cryptocurrency Mining
Adguard reports that in just the few weeks since The Pirate Bay launched its 'test' program for stealthily mining cryptocurrency, 2.2% of the top 100,000 websites according to Alexa are now following suit.
The most ethical way for a website to earn money is to add an advertisement in least aggressive way (such as here, for example), but now the fashion is to take advantage of visitors' resources to use them for their own benefit with stealthily mining scripts.
In order to protect yourself from such stealthily mining scripts, there are some useful browser plugins and one of them is "No Coin". No coin is a tiny browser extension aiming to block coin miners such as Coinhive. No Coin is also open source and licensed under MIT. You can find code on Github: https://github.com/keraf/NoCoin/
You can find the list of websites using stealthily mining scripts HERE (Google Docs).