Have you ever considered why mobile games are becoming popular? In comparison, PC and console games are larger, have better graphics, and bring more variety. So why are people playing mobile games then? There are good reasons for this, both from the gamers' perspective as well as the industry's. 
Before anything else, we first have to mention that everyone owns a mobile phone today. While some people still don't have computers, the number of mobile users has been on the rise for the past two decades. You might enjoy playing mobile games regularly but don't know why. 
Here are some of the major reasons we think this is happening. 
Ads as a Source of Revenue
Since most mobile games are free, how do they make money? That's right, by playing ads. These ads are usually quite short, and they last about 10 seconds on average. It means that they don't disrupt the gaming experience that much. 
In return, players can just download games and play them without paying anything. The mobile gaming industry can make a lot of money this way without limiting players. At the same time, this means that the gaming industry looks to attract as many players as possible to increase revenue. 
Relying on Classics to Increase Reach
The mobile gaming world was successful at absorbing old games and bringing them into the digital world. Computer and console games tried this several times but weren't so successful. But in mobile gaming, it's all about these games. 
People enjoy playing their favorite card and board games online. In fact, mobile games have revived these classics and made them more popular than ever. If you want to play chess, you can easily find other players online and enjoy a game or two. 
If you are a fan of board games, check out Board Kings. That's a prime example of old games that were reinvented and brought into the digital domain.  
No Cash Spent for a Full Experience
When you think about games like poker, slots, blackjack, and others, you instantly think that you need to pay money to play them. After all, this is how they were played for a long time. People just wanted to play them because of the thrill of winning money and nothing else. 
However, many people like these games for what they are about: fun, competition, and skill. The mobile gaming industry has dealt with this issue by removing money out of the equation. You can find all of these games for free without any required stake. 
They are played with virtual currencies that you get while playing. Want to play poker for free? Try out Poker Heat.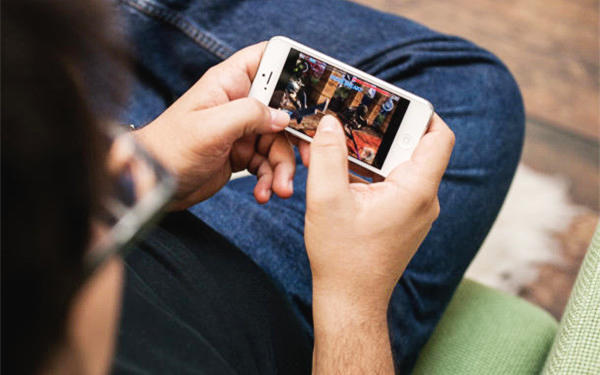 Mobile games are very versatile. They come in many different forms. First of all, there are traditional games that you can play with identical experiences. On the other hand, there are modernized versions of these games with different mechanics, visuals, bonus content, and so on. 
Players can also choose different game genres such as RPG, sports simulations, racing games, strategy, FPS, and others. That's why players can check out different games and find the ones that they like. They aren't stuck with three games and have lots of choices. 
The digital world offers a lot of customizations and options that designers can use to spice up their games. Today there are thousands of developers specialized in creating amazing mobile games. They are bringing in various innovative features, and game mechanics players didn't have before. 
Nobody is forcing them to make the games in a certain way. It's a free market where companies are competing with different approaches to games. That's why free slots are becoming very popular. 
Conclusion
If you are playing games on your phone or tablet, then you are a mobile gamer. There's nothing wrong with that. Mobile games have gone a long way and improved substantially. Just enjoy and find the games you like. Luckily, there are hundreds of thousands for you to try out.