The first 4K UHD @ 144Hz monitors with HDR and G-Sync will arrive this month, confirmed by NVIDIA itself.
The monitors have long stagnated in terms of features and prices, especially the 4K UHD models, which are absurdly expensive. The 4K UHD @ 144Hz monitors with NVIDIA G-Sync technology should have already arrived in the market, but manufacturing of these panels is quite complex and that causes a delay of almost a year and a half. NVIDIA ensures that before the end of the month, there must be some models available in the market.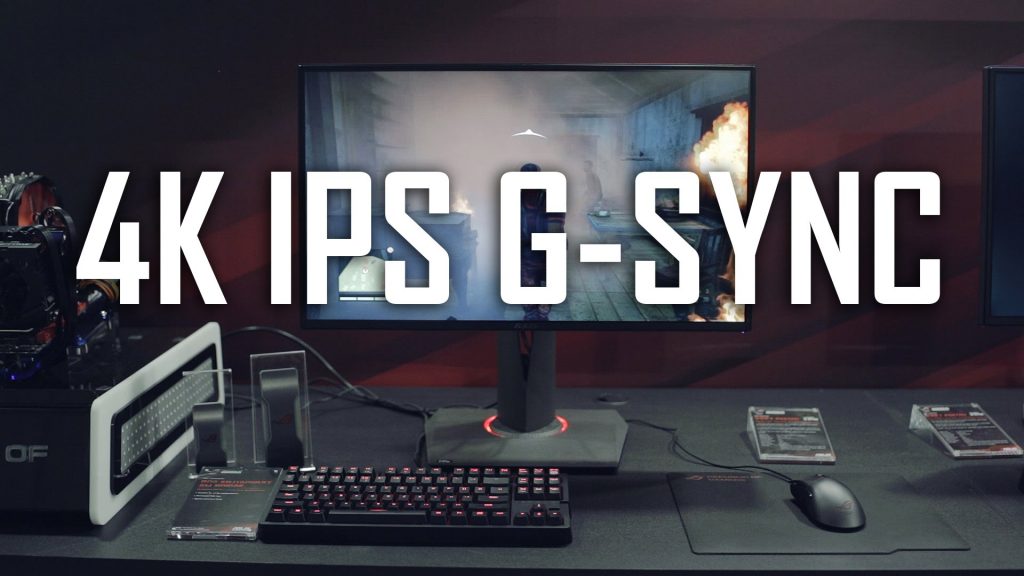 You Might Like: ASUS ROG Swift PG35VQ – Ultra-wide 35″ HDR Display With 200 Hz Refresh Rate
So far, only two monitors with these characteristics have been presented, the Acer X27 and the ASUS PG27UQ, which will have extremely prohibitive prices. These monitors will have panels by AU Optronics, a partner of NVIDIA in the field of monitors. Both models have a high dynamic range (HDR) with 384 zones of independent lighting, offering a total of 1000nits per panel, which offers full compatibility with all HDR standards. The monitors with these technologies, will reach the market with a price of between 2,000-2,500 €, with a panel size of 27 inches.
These monitors with AUO panels can offer monitors of up to 35 inches, with a total aspect ratio of 21: 9 and a resolution of 3440 × 1440 pixels, working at a refresh rate of 200Hz with a total of 512 zones of lighting accompanied by G-Sync technology. The most extreme models will be the 65-inch with a resolution of 4K UHD @ 120Hz with HDR and NVIDIA G-Snyc, but these panels are still far from reaching the market.