Next year, a CPU war would unfold between Intel and AMD in the server segment of the CPU market. The first chip maker intends to launch its flagship Cascade Lake-AP processor containing 48 cores, and the Red team will respond with the release of the second generation EPYC 7-nm solutions featuring up to 64 cores on the Zen 2 architecture.
Today, we have the first test results of engineering samples of both CPUs mentioned above appeared in the popular Cinebench R15. In the blue corner of the ring is a server based on a pair of Intel Cascade Lake-AP (48 cores / 96 threads) operating at 2.5 GHz, and in red there is a platform with two flagship AMD EPYC 2nd generation (64 cores / 128 threads), content with a nominal frequency of 1.8 GHz.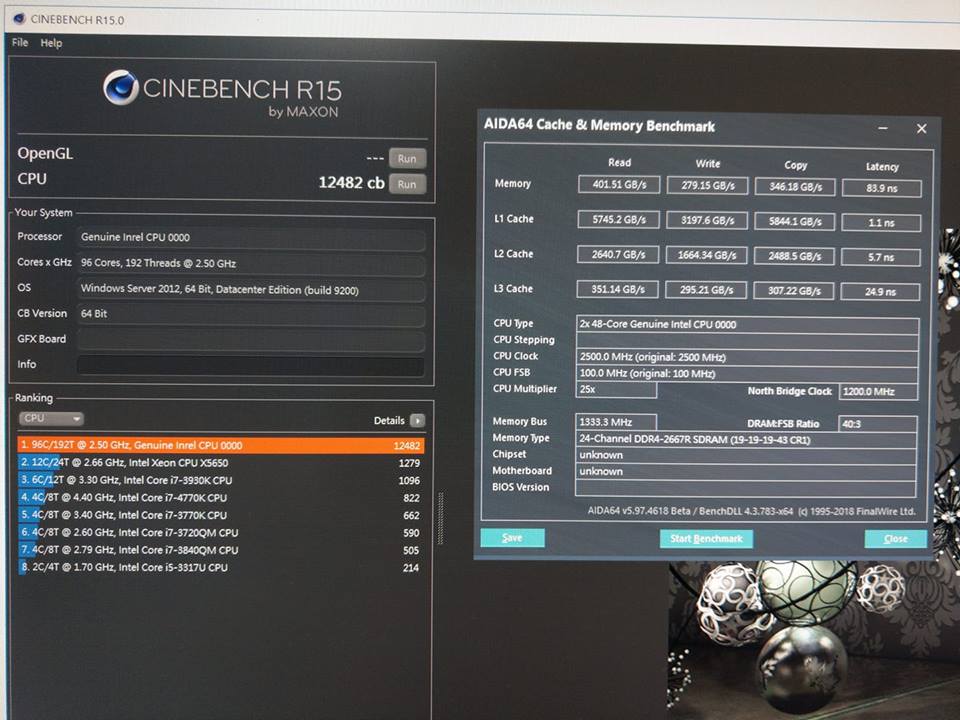 The system coupled with Intel powered CPU completed the Cinebench R15 with a score of 12,482 points, while its rival processors from AMD surpassed this figure by 3%, gaining 12,861 points. By the way, the record in the Cinebench R15 (10,038 cb) currently belongs to a computer with four Intel Xeon Platinum 8160 (24 cores / 48 threads, 2.1 / 3.7 GHz).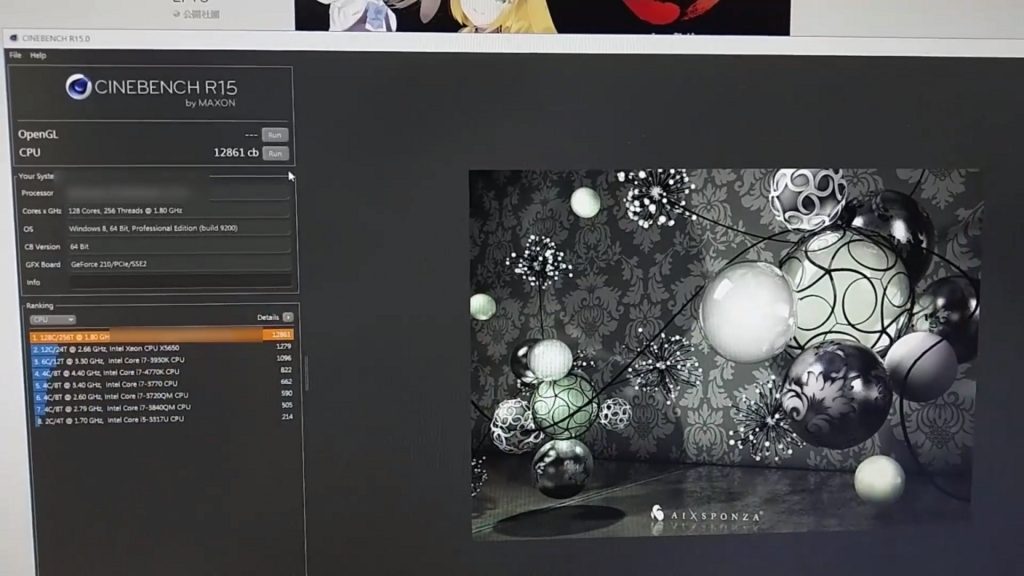 You Might Like: Oracle chooses AMD EPYC CPUs to renew their Cloud infrastructure
We remind you that both Intel Cascade Lake-AP and AMD EPYC (Rome) processors participated in the testing are engineering samples, and their speed should increase by the final release.