To this day, it is no secret that the AMD Ryzen platform still needs lots of updates to be polished in several respects, and some of the problems has to do with applications that make use of FMA3 instructions (basically heavy computing and floating point applications) where PCs using an AMD Ryzen CPU suffer from freezing. According to AMD, a patch is already on the way so motherboard manufacturers can integrate it and solve the problem.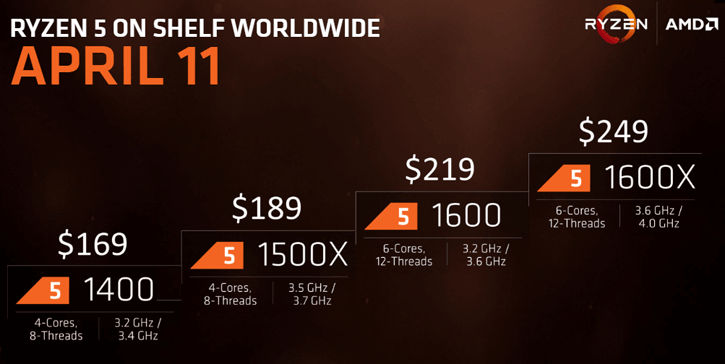 You Might Like: AMD Ryzen 5 CPUs will go on sale on April 11, Price and Specifications
AMD has not commented on the details of the error itself, but they commented that they have " identified the root cause ". Wherever the error originates, a simple microcode patch is likely to correct the problem. The microcode has existed as a method to "patch" processor errors since the infamous FDIV error in Pentium, when Intel decided that it might be smart to have a way to update the processor firmware with alternative solutions for newly discovered errors.
To date this date Intel has microcode update methods, and the microcode can be easily updated through the BIOS.
Now that AMD continues to polish its platform, we know that motherboard manufacturers are pressing the company to continue to solve another major problem linked to the recognition of RAM, which operates at lower speeds and also have an impact on high response times. The AMD Ryzen 5 family of CPUs will arrive on April 11 and this is the company's true family of gaming processors.