Today one of the great announcements of AMD was the 2nd Generation of the AMD Ryzen Threadripper HEDT processors, which will take advantage of the refined Zen + architecture together with the 12nm FinFET manufacturing process to obtain a considerable performance improvement. The AMD top-of-range model will offer up to 32 cores and 64 processing threads and it will go on sale during the third quarter of this year.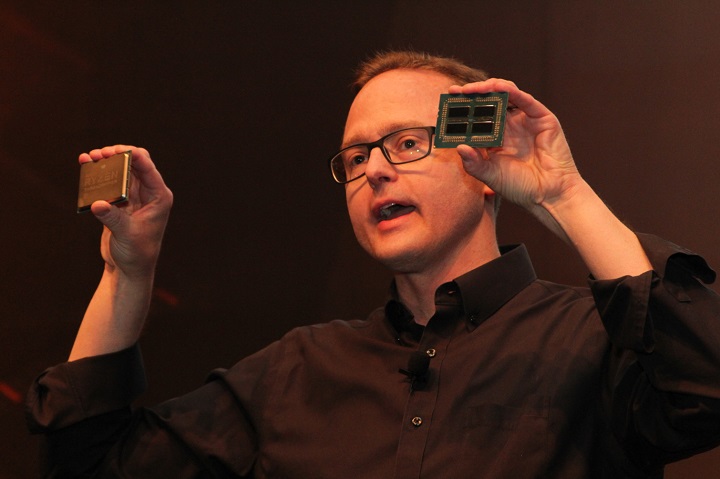 AMD pitted its new beast against the Intel Core i9-7980XE Extreme Edition, Intel's top-of-the-range Intel HEDT processor for the LGA2066 socket, which suffered the wrath of AMD's 32 cores and 64 threads. This CPU integrates 18 cores and 36 processing threads at a Base / Turbo frequency of 2.60 / 4.20 GHz. Obviously, Intel could not do anything in this performance test that won AMD by more than 10 seconds of advantage in Blender, so Intel has been forced, for the third time, to increase the number of cores to continue fighting for the leadership of market performance.
Like the AMD Pinnacle Ridge processors for the mass desktop platform, the new Ryzen Threadripper chips will provide support for improved XFR and Precision Boost technologies and are likely to receive a small boost to their operating frequencies relative to their predecessors.
Additionally, AMD revealed the success of EPYC, its most powerful family of processors for professional use, where it indicated the success of its processors giving life to more than 50 different server platforms, among which last week brands of great importance were incorporated such as Cisco, Tencent Cloud and HPE (Hewlett Packard Enterprise).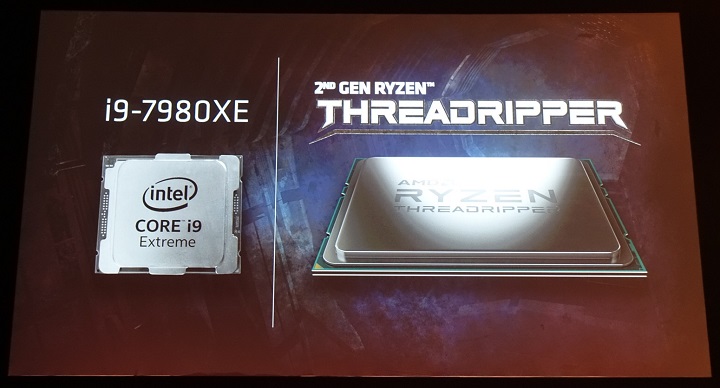 Lisa Su indicated that they are already testing the first AMD EPYC CPUs with the new 12nm manufacturing process along with the Zen + architecture already premiered in the AMD Ryzen 2000 and that will continue with the 2nd Gen Ryzen Threadripper. As expected, AMD revealed that 2nd Gen EPYC chips performance is amazing and first unit will go on sale in early 2019.
Performance test in minute: 1:15:00