Horizon Zero Dawn released last month on 28th March as exclusive to PlayStation 4, PlayStation 4 Slim and PlaySatation 4 Pro. I took time to enlist 10 insane details in Horizon Zero Dawn which will surely blow your mind because details matter, So it's time to give attention to amazing details in Horizon Zero Dawn.
Visible Foot Prints: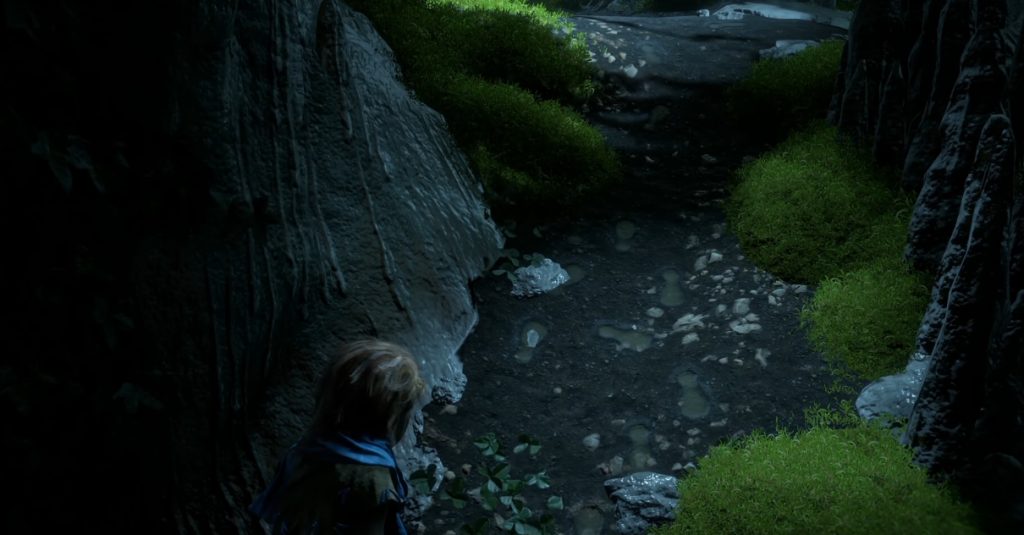 You Might Like: Horizon Zero Dawn on PS4 Vs PS4 Pro: Graphics and Frame Rate Test
We have played lots of games in which we noticed lots of details and foot prints are one of them, but to be honest foot prints in Horizon Zero Dawn are more visible than other games except Uncharted 4. From the above video you can clearly see foot of ALOY from the start of the game and then in later in the game.
Swimming With The Flow Of Water:
If you leave Aloy in the open water and leave controller then ALOY will start moving with the flow of the water, she will move her arms freely with the flow of water, you can see an example in the above video:
Child Movements:
At the start of the game Aloy seems to be 6 years old as in the above video, she is 6 years and she moves like 6 years old kid like in the walking up on the stairs, she uses her hands first and then her legs, Guerilla games put their efforts in the right way to show in depth details of the character.
Opposite Force Of Water Slows ALOY Movements:
If you try to run against opposite force of water, that will surely slow down the movement of ALOY, even if you try to use sprint still ALOY will move slowly,
Bush Movments, When Aloy Move Through Them: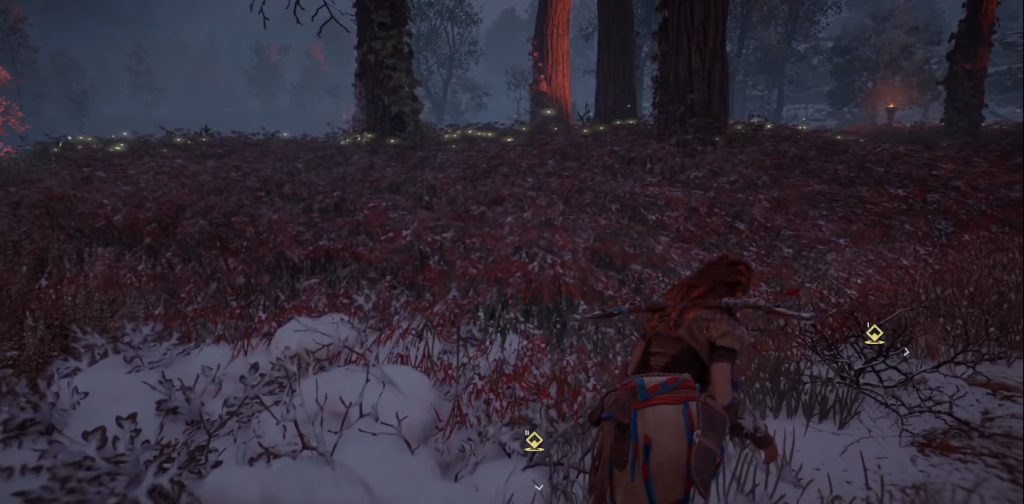 One of the main details that everyone can notice is stealth movements in the bushes, either its simple bushes or plants, whenever ALOY, watchers or anyone move within bushes, the bushes will start moving according to the character movements.
ALOY Reaction After Swimming:
Right after the swimming ALOY reaction is totally natural, she tries to dry her hands and feet in a natural way that no one can miss while playing the game.
Dust In Air When ALOY Slips:
Dust is everywhere in Horizon Zero Dawn, so if you sprint ALOY you can't really appreciate the Dust in the air, but during sprint if you press Square that will slip ALOY and you will notice clearly the dust in the air due to her slip on the ground.
Guards Give ALOY Honor:
After some missions in the game when you move to the Carja Palace to the Sun God, there when you move between the guards they will get attention and pay you honor and when you pass away, they will relax again and if you again move through them they will get attention and pay you honor, because of your help toward the Carja tribe.
Injury Matters:
When Aloy gets injured, she uses to hold her hand or belly and walk like sick, which is pretty natural act
Auto Pilot Rides: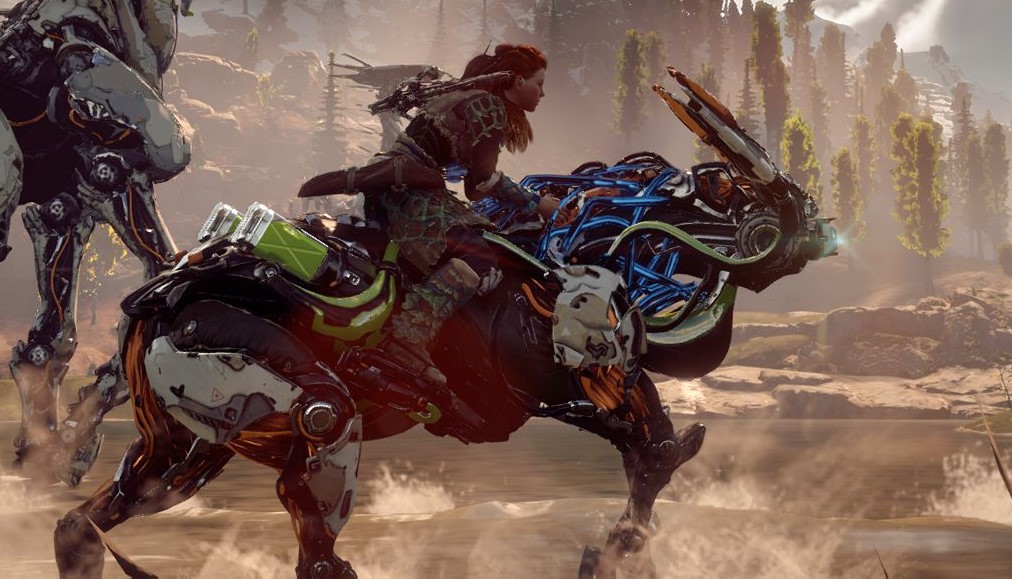 Whenever you tame any horse or robot (like Boadhead in the above screenshot) to ride on, you can put that on auto pilot if you keep your ride on track and leave every button but just pressing 'x' will keep your ride on the track (like horse autopilot in Witcher 3) which also includes turning, no need to stear the analog stick.
So these were the 10 insane details in Horizon Zero Dawn that you already know now and I hope you will try experimenting them while playing the game. Do tell us in the comment section below, what do you think about the game.
Also Read: 10 Interesting Facts That You Need to Know About Horizon Zero Dawn